It's better late than never! PWP Original Derron Browning is back with a review of SmackDown's first pay-per-view, WWE Backlash. 
Ladies and gentlemen, back after a six month hiatus, the Browning Review is back! Today, I review WWE SmackDown LIVE's first solo pay-per-view in six years, Backlash! Backlash took place on September 11, 2016 at the Richmond Coliseum in Richmond, Virginia.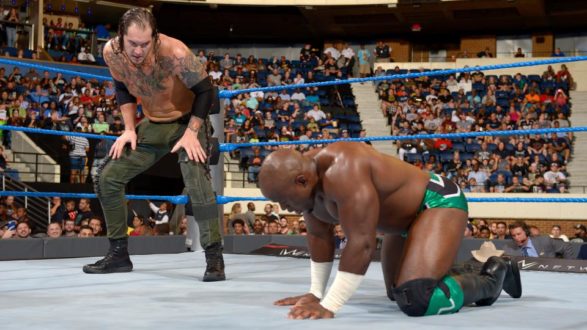 During the kickoff show, Baron Corbin defeated Apollo Crews in an NXT Takeover: London rematch with Corbin pinning Crews with the "End of Days." This match was significantly better than their match in London. Corbin was in top form tonight and showed that he has improved significantly since his days in NXT. 
I may be in the majority but I believe that it was a mistake to call up both Apollo Crews and Baron Corbin this year. Do I think Apollo Crews and Baron Corbin deserve to be on the main roster? Yes but right now, both men are just bodies on SmackDown. Baron Corbin was arguably one of the top heels on NXT and was getting better each and every match he was in. His match vs. Samoa Joe at NXT Takeover: Brooklyn last year was proof of that. Plus, you can have him as a top contender for the NXT Title. As for Apollo Crews, we get that he is athletic and has a million dollar smile but his character isn't really established yet.
Grade: B-