WWE2K16 is a vastly popular video game & Derron Browning is an avid gamer. In his latest article, he brings you a Wish List for hte next installment of the WWE2K series, WWE2K17!
WWE 2k16 has been out for several months now and I have to say it's pretty good. WWE 2k16 is far from the best WWE game ever but it's an overall good experience. However, with 2KSports making WWE games each and every year, we are always looking forward to the next installment.
Especially me, who proudly says that his first loves were professional wrestling and video games. So with that in mind, let's talk about a few things I'd like to see in the next WWE game.
BAH GAWD, BETTER COMMENTARY!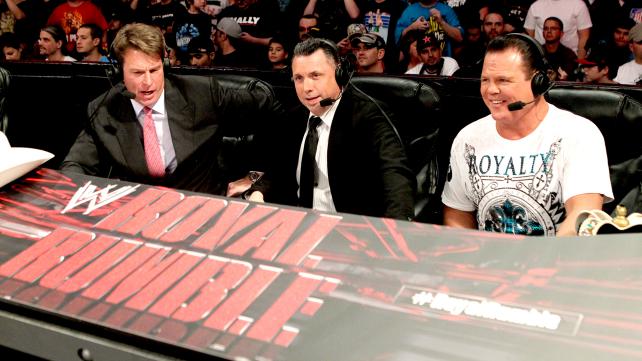 I'm not sure which is worse: the WWE commentary in real life on the main roster or the commentary in the video game. The video game is just the same recycled lines from previous years. With JBL's dialogue being plugged in the next generation ports, it doesn't sound any better.
The commentary on other sports games, like NBA 2k16, sounds more like actual conversation between the announcers. With that said, how come 2k can't seem to get it right in the WWE games?
It's so bad you want to turn it off. The only time where it sounds decent is the 2k Showcase mode. I like the fact that they added JBL to the commentary team. However, it just sounds weird to have the main roster broadcast team call NXT.
So, why not have Corey Graves and Tom Phillips do some voice work for NXT events in the game? Having multiple broadcast teams in a WWE game is possible because THQ did it during the days of the Brand Extension, it sure can work here with much more powerful gaming consoles to work with.
Also, they did it in this year's Showcase with Jim Ross and Jerry Lawler calling the action. Plus, hearing new voices will freshen things up and not make things monotonous.
SHOWCASE MODES ON CURRENT STARS!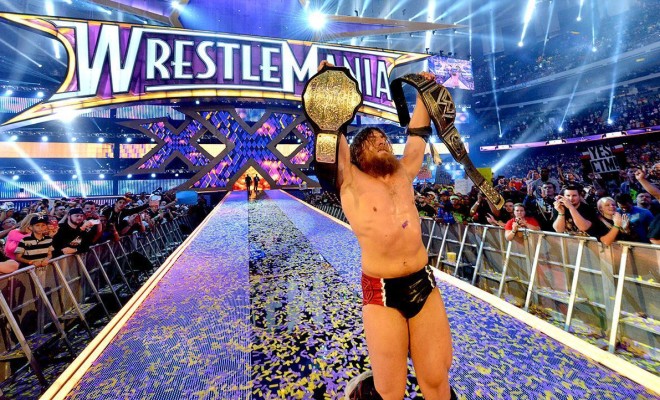 As much as I am a fan of "Stone Cold" Steve Austin, I am getting really bored of reliving the Attitude Era again and again. It's been 4 years in a row where in some form, we have had to relive the Attitude Era, which Austin was a big part of. Yes, the Attitude Era was a lucrative, crazy, fun time for the WWE and WWE fans, but the nostalgia only lasts for so long. It's been 20 years almost, let it go!
Since Daniel Bryan retired from the WWE, I'd love to see a 2k showcase on him, chronicling his entire run in WWE. Since Bryan has had a ton of great matches to choose from from his six years in the company, this won't be hard to do. You have matches like his match against The Miz for the U.S. Title at Night of Champions 2010, his two matches against Evolution at WrestleMania 30 or his match vs. John Cena at SummerSlam 2013.
You can even throw in his days as part of Team Hell No with Kane. Remember the 6-man Tag Team TLC Match at TLC 2012? Of Course. Cheap excuse to put The Shield in the game and an adding a new match to boot.
You can even throw in some bonus matches like 2k games did for Stone Cold this year, like his matches from the early days of Season 1 of NXT. People love Daniel Bryan, especially the staff of the WWE games so it'd be a pretty cool thing to relive his best moments.
Will he be the cover boy for next year's game? Most likely, no but if he isn't the cover boy, make it a secondary showcase and make the primary one on the cover boy would most likely be, Brock Lesnar.
A 2k Showcase on Brock Lesnar would also be good as well as I am a fan of the Ruthless Aggression Era in WWE. His Showcase will be relatively short since you can't really use some people like CM Punk, Chris Benoit or Hulk Hogan for obvious reasons.
However, you can add in his matches against The Undertaker, John Cena, Triple H and The Big Show. Yes, he's had some good matches with The Big Show. You can throw in that awesome Triple Threat match for the WWE World Title at Royal Rumble 2015, his match against Eddie Guerrero at No Way Out 2004 or his match with Ric Flair in 2002.
Since Kurt Angle is a free agent, now would be the perfect time to have him return to a WWE game since some of Lesnar's best matches are with Angle and it would save us the trouble of downloading him from Community creations.
THE RETURN OF STORY DESIGNER MODE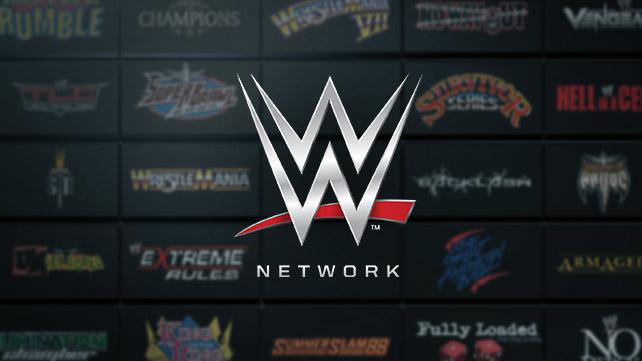 I may be in the small minority here but I enjoyed creating my own storylines and playing them out in the WWE games. I remember the days of spending countless hours writing my own weekly television shows and then playing them out.
It was the reason why I enjoyed SmackDown vs. RAW 2011 to WWE 2k14. I felt like I was using my creative juices to the best of my ability. I know 2k has stated that the return of this mode wasn't the focus of 2k16.
However, 2k has brought back all of the modes from past games that were cut from 2k15, save for Story Designer mode. I would love for them to bring this back bigger and badder than ever to give the game much more replay value.
Seeing Story Designer Mode cutscenes on next generation consoles would be pretty cool. Plus, it'll serve as a nice alternative to WWE Universe Mode and MyCareer mode.
MORE NXT ARENAS!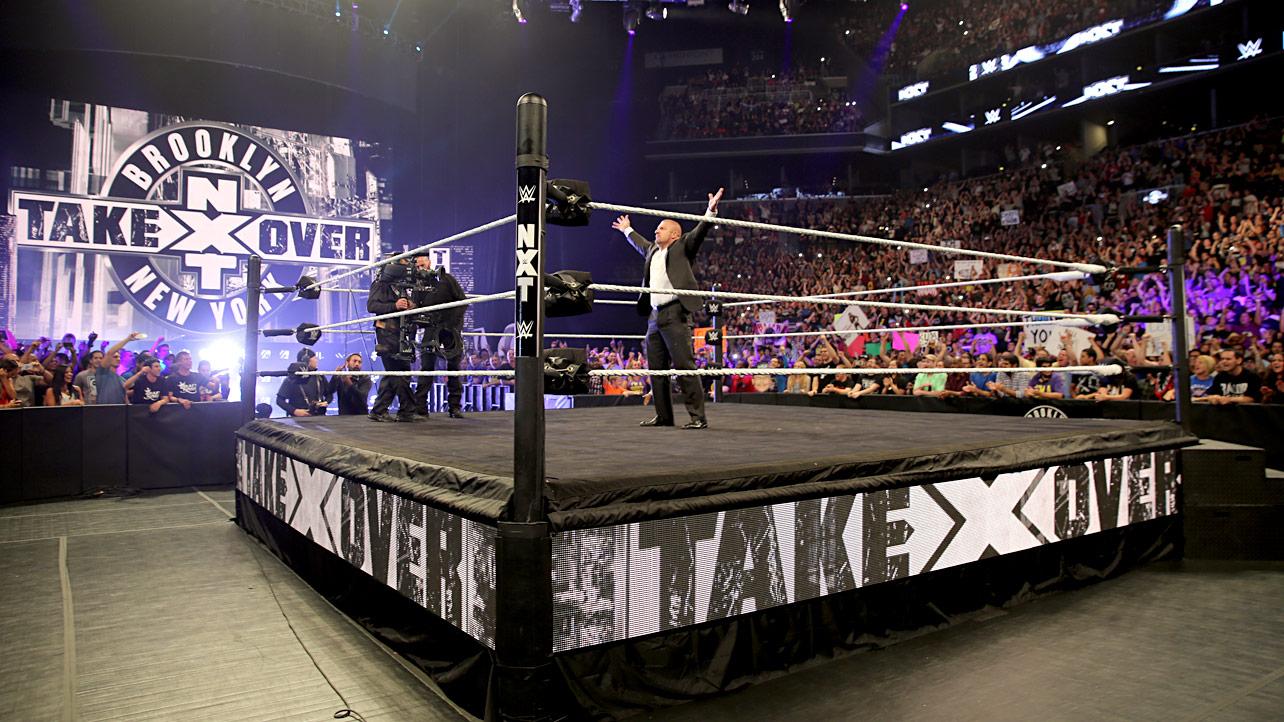 The past few WWE games, we are seeing more of an NXT presence, with more and more faces from NXT appearing in the games. However, there are only two NXT arenas to choose from, the regular NXT set and NXT ArRival, which are virtually identical, save for the ring skirt.
NXT has had several Takeover specials and the sets look more and more different each time. I can't say the same for the monthly pay-per-views on the main roster. Why not add in Takeover: London, Takeover: Brooklyn and even Takeover: Dallas' sets in the next game?
Throw in the Beast in the East and Roadblock sets, too. I've seen players creating these arenas in Community Creations and as much as I appreciate the effort they put into it, it's not the real thing. I know this issue is a minor nitpick but as a huge fan of the brand, it'd be great fans ervice.
FINALLY…
THE WOMEN OF NXT! NO EXCUSES!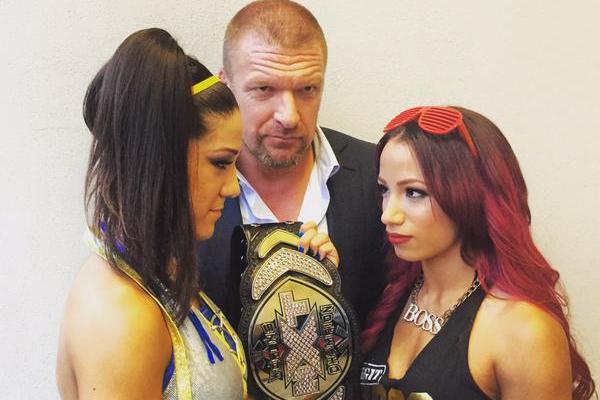 Remember when 2k was revealing the roster and everyone was anticipating playing as the 4 Horsewomen of NXT in the game? You were excited, don't lie! You know what happened?!?
WE DID NOT GET THEM AT ALL!
This year's game didn't feature Sasha Banks, Bayley, Becky Lynch and Charlotte for little to no reason whatsoever. They weren't even DLC, which we would have gladly paid for!
Here is 2k's lame excuse for why they weren't in the game in full:
"When we travel to do scanning sessions we scan everyone that we can get into our scan booth. WWE Superstars and Divas are very busy so we take every opportunity to scan them regardless of whether or not we are using the scans for the upcoming game. We want to have as many scanned as possible because the scan is the starting point for us adding someone to the game.

It is true that it only takes around 5-10 minutes to scan the SS and Divas but that is step 1 in a long process. After they are scanned it takes our team about 2 months to complete modeling work from start to finish. The kicker is that the model is only part of the work required to add a SS or Diva into the game. Entrances, moves, taunts, attire, entrance attire, music and roster images all need to get developed. In addition, we need to record commentary for each SS and Diva which is a large undertaking all on its own. So, as you can see, scanning a SS or Diva is the least amount of work involved in getting someone into the game."
Do you buy this? I don't. So you mean to tell me you can add the lowest of the low card superstars like Santino Marella (who is retired), Los Matadores (which you added as DLC) and Heath Slater and not these four women that have stole every big show they have been featured on a consistent basis the past couple of years?
You mean to tell me that you can fill half of the roster full of old timers that no one will really play as but you could not put Sasha, Bayley, Charlotte and Becky in there? You mean to tell ME that you can throw wastes of character space on multiple eras of ONE person and not add these four ladies? Don't get me wrong, I love Steve Austin but is there a need for 5 different character slots of him?!
Austin wore the same ring gear for 7 years! Wouldn't it have killed 2k to just put it as alternate costume? They did it for CM Punk in 2k15. I have no problem with The Big Show but I don't want to see multiple Big Shows. I accept Sting, Undertaker and Kane because they have evolved over time but the rest? No.
This year, 2k better have these four women in the game in some form since three of the four are on the main roster. Also, add in more of the NXT women on the roster. Blake and Murphy were DLC but no Alexa Bliss. 2k had Emma with her new theme but she still has her old entrance.
Also, Asuka needs to be featured in the next one. Nia Jax and Dana Brooke are fine too but I'm not clamoring for them. I'm done ranting about this here.
Anyway, fellow gamers, what would YOU like to see in the next game? Do you agree? Do you disagree?! Let me know in the comments!