PWP Nation's Zak Fellows expresses the importance of timing and explains why AJ Styles needs to win the WWE World Championship at Backlash. 
As SummerSlam has passed us and we are now proceeding full speed ahead with the newly reintegrated brand exclusive pay-per-views, the main event of SmackDown's inaugural exclusive show has been set: WWE World Champion Dean Ambrose will be defending his title against the phenomenal AJ Styles. Styles enters this match with a lot of momentum on his side after defeating John Cena at SummerSlam in a pretty good match thus becoming one of the few wrestlers to end his feud with the top draw as the ultimate victor.
Personally, I found it very good and interesting that Styles won the feud; we have seen people pick up wins against Cena but never really come out as the lasting winner which gives Styles a bit more of a leg up for his foreseeable future.
These next couple of months in his career can be considered very integral and putting him against Ambrose for the title right away is a natural next step to fully capitalizing on the newly acquired heat that Styles has. That being said and I will be blunt: AJ Styles needs to win at Backlash.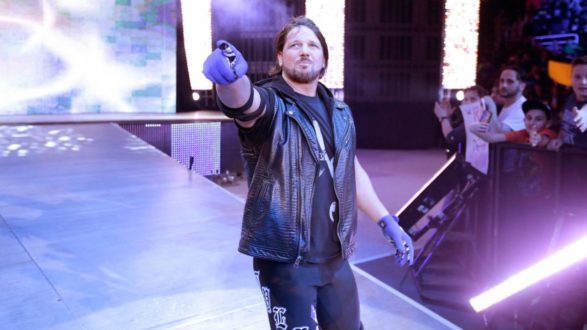 If there was ever an example where the importance of timing and follow up is a necessary consideration and factor it would be this one.
In professional wrestling, having a good sense and vision for timing is a pretty critical part of booking and structuring storylines and matches and, in doing so, determines specific instances lasting impression in the eyes of the fans. Often times when we speak of timing, we refer to a point where fan investment, be it in a storyline, character or match, is at as close to a zenith as a promotion can possibly reach that it becomes the opportune time to pull the trigger. It could be by having them win certain big time matches, winning championships, alignment shifts etc.
Wrestler's momentum becomes tied to the timing of events to the point where timing becomes a make or break factor in that wrestler and the fan's investment in them. After all you want to pull the trigger when fans are at a high as opposed to long past the point of caring.
For example, Shawn Michaels in the lead up to WrestleMania 12 focused on his boyhood dream of winning the WWE Championship which would be achieved through his victory over Bret Hart… what if he lost?
That boyhood dream crushed and he would be left with a stigma by the fans that he cannot win the title at the most important of matches…something that is difficult to shake and has shot wrestlers pushes in the foot. Part of the reason why Lex Luger's WWE run failed was that he didn't beat Yokozuna at SummerSlam 1993 (Beat me for the championship anyway) and, even in more recent times Ryback not beating CM Punk at Hell in a Cell 2012 when he was undefeated and on a roll.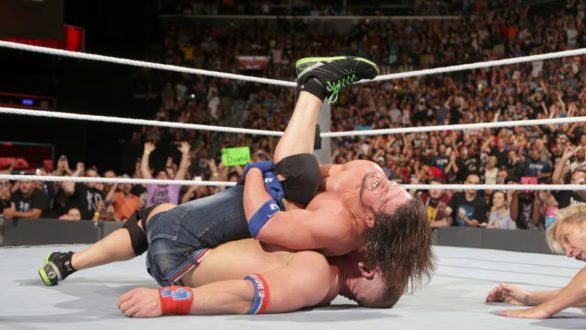 I can get behind the idea that sometimes a promotion wants to save certain events for the bigger show, such as in WWE's case the big four, and while I will be the first to say having a flare for the culmination at the biggest show of the year is certainly a plus, if the fans are not given enough meat to sink their teeth into while we wait for the big WrestleMania moment, it's natural for us to become bored and sick of waiting. Eventually it reaches a point, like for me personally Jeff Hardy's pursuit of the WWE Championship in 2008, where we say: "Enough is enough he should be champion by now."  
As this relates to AJ Styles, he just picked up the biggest win of his WWE career so far against one of the biggest names in the company and they are doing the smart thing by putting him in the title match as opposed to demoting him to feuding with one of the interchangeable main eventers so that's good. WWE did the same thing with Brock Lesnar two years ago and they achieved great results and matches when they pulled the trigger with him winning the WWE Title. Follow up is the key thing here. They have now placed AJ Styles in a similar position of prominence by a win over a top guy that rarely loses that now they must do something to not let that momentum and heat escape.
As such, beating Dean Ambrose cleanly for the championship at Backlash is probably the only way to continue that heat. You don't want him to lose because right there, you tell the audience that him beating Cena doesn't matter, you don't want him to cheat because he didn't need to cheat to beat this much bigger name and, granted it may not be his first title shot, but you don't want to have him lose his first championship match after this big win or you continue the stigma that he can't win the title when it matters.
Even if it is a screwy finish, which I'm praying it isn't, if AJ Styles does not win the championship right away, then the lack of strong follow up will suck away all that momentum and, even when he does hold more than one win over John Cena, he will still ultimately face the lack of strong follow up problems that Rusev, Bray Wyatt or any of these other guys that John Cena quote, "Buried."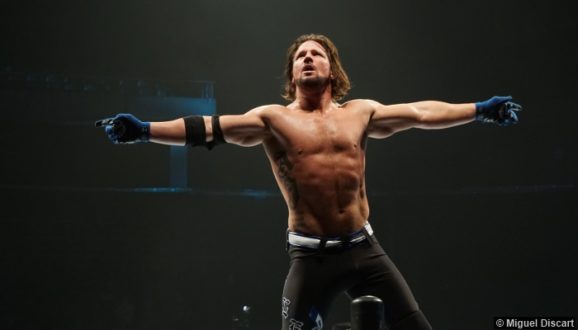 I'm happy that AJ Styles beat John Cena at SummerSlam. I don't hate Cena and don't believe that he buried anyone but it is a big boost to Styles momentum when he becomes one of the few to end a feud over Cena as the victor. They achieved their goal of getting AJ Styles into a sole position of prominence compared to everybody else on SmackDown but now is the time to capitalize and follow up.
AJ has more heat than he will get for a while now and Dean Ambrose is on a down period, and I somewhat agree with Tim Bell for the record, now is the time to pull the trigger on AJ Styles. At the very least, if Styles momentum does die down we can finally fault WWE booking for the burial as opposed to John Cena the scapegoat can't we?
[Zak Fellows still thinks that the diehard fans will make it all about John Cena though because of course they do.]
You will be missed, Mr Fuji.
For more news, rumors, videos, podcasts and exclusive articles, follow us on Twitter @PWPNation.