In his latest piece, PWP Nation's John "JCD" Dimiceli pleads the case for Kenny Omega ending up in WWE.
As I sit here writing this on January 8th, we are past WrestleKingdom 12, and New Years Dash. Both shows were amazing. The obvious highlight of the two shows was the Kenny Omega vs. Chris Jericho match. Eight days into 2018 and it is already the favorite for match of the year. While New Years Dash had Omega in a 6 man tag, the show was also news worthy for Omega. He would get into a strong verbal confrontation with Cody Rhodes and was left laying DDP style by Jay White.
So so it appears for the immediate future, Omega will be fending off the challenge of White, and then head into the eventual showdown with Cody. But is that enough? As I wrote this past summer, something is missing as to why NJPW would not pull the trigger as Heavyweight Champion. The US title is nice, but is it the payoff of two years that Omega has deserved?
At the end of this year, we will be back to the same dilemma as to what will Omega do as far as his contract status. Omega's deal (as well as the Young Bucks) is set to be up, and even more so than 2 years ago, the case can be made that the time will be right for Omega to leave.
So so why should he leave? I am here to present the case as to why.
He has hit a ceiling: While the U.S. Title is nice, Omega might be the furthest from the NJPW Title than he has at any point in the last few years. Him beating Okada to me, lost its appeal with Omega's win in the G1 block finals. Also I can't see how after the feuds with White and Cody he would have the ability to compete in and win the G1. Who would of thought after last year the title might just not be in the cards for him.
Creative control could be possible in WWE: With the recent news that Vince McMahon has given Matt Hardy full creative control of the Woken character, there is no reason to think Omega could not get creative control. Omega owns a part of The Elite name so that's a factor that could be appealing.
No NXT debut: Omega is a big enough name that he could bypass NXT and debut on the main roster.  He himself has stated a NXT run would not interest him.  There is precedent for this as a few years ago AJ Styles & The Club went right past NXT, and directly to the main roster. The only reason Shinsuke Nakamura went to NXT was to prepare him for the TV side of the WWE product. Omega would not have this issue.
Silence sometimes speaks volumes: During a run of Being The Elite promos, Cody, Hangman Page, and The Young Bucks went on some heavy Anti WWE rants. Omega and even Marty Scurll were noticeably quiet during these. Omega is not stupid and knows burning a bridge is not smart business.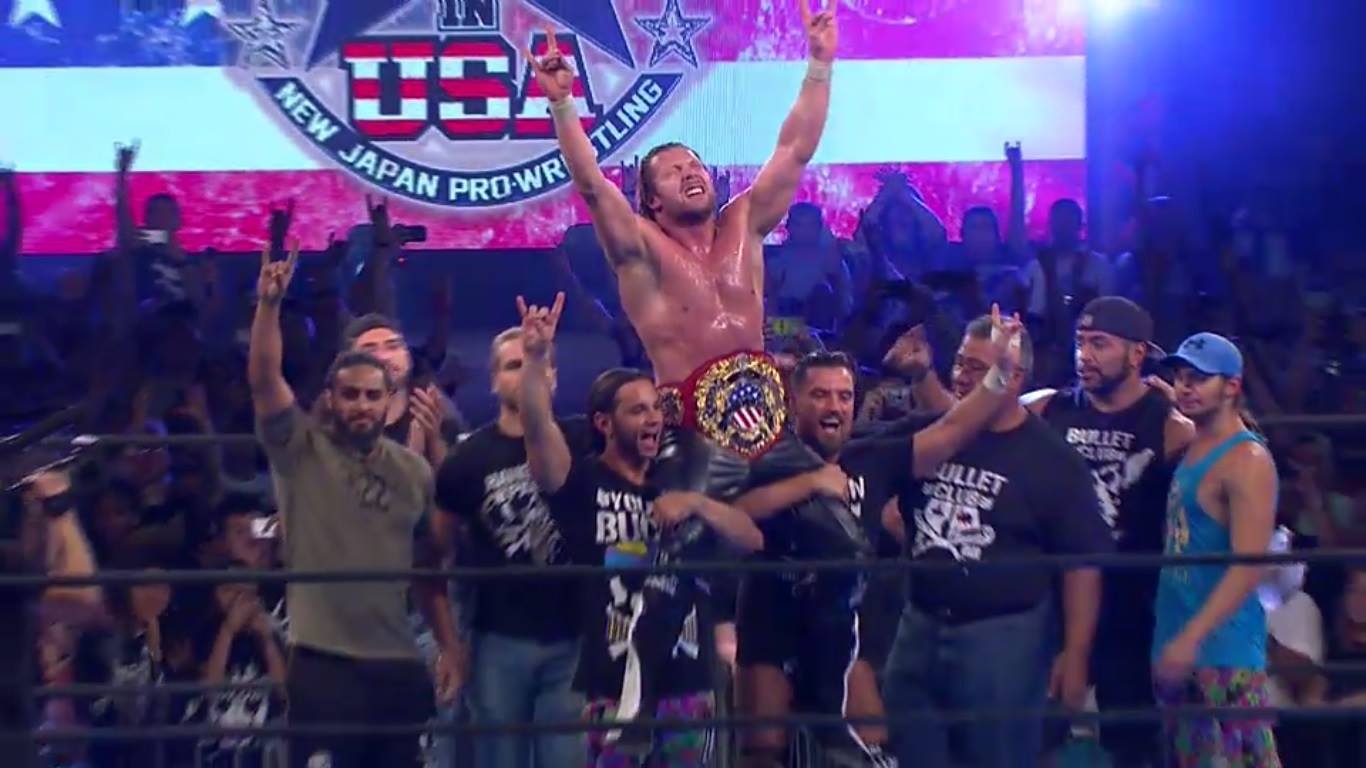 Loyalty? Maybe: The Young Bucks (who's contracts with both ROH and NJPW come up at the same time) have stated they would do whatever Omega does. And while early dreams of The Elite vs. The New Day at WrestleMania 35 are indeed arising, Omega hasn't (as of yet) staked his future to be connected to the Bucks.
Cody: If anyone needs Omega to leave it's Cody. While Cody has done amazing things on his own, if he wants to be a king of NJPW, he needs Omega gone. Despite the occasional "in character" rants, Cody has been very positive towards WWE and has even kept the door open for an eventual return. Cody could potentially steer Omega toward WWE for his own career benefit.
Triple H: If Omega can get to the negotiating table with Triple H instead of Vince, Omega may get more of the things he would want. Triple H knows the value of Omega and even The Bucks and could possibly close the deal quickly.
So there it is. My case for an eventual Kenny Omega WWE run. Look out for Christopher Epps "Case Against" coming soon and then feel free to decide. Should Kenny Omega go to WWE in 2019?
For more news, rumors, videos, podcasts and exclusive articles, follow us on Twitter @PWPNation.