Aleister Black has been NXT's MVP since his debut at Takeover Orlando in 2017. From getting defeated by Neville as Tommy End at the inaugural UK Tournament, to having not lost at a Takeover till the summer of 2018.
And in my humble opinion, his win record at the Takeovers must continue at Brooklyn IV.
Black had one of the best debut years in NXT and even the whole of WWE. He was this intriguing character, who had a connection with the dark world. He brought a certain mystique to the table which only The Undertaker managed to bring in past years. Bray Wyatt's character is similar too, but he is nowhere credible enough. Taker always brings the big fight feel when he returns, and so does Black.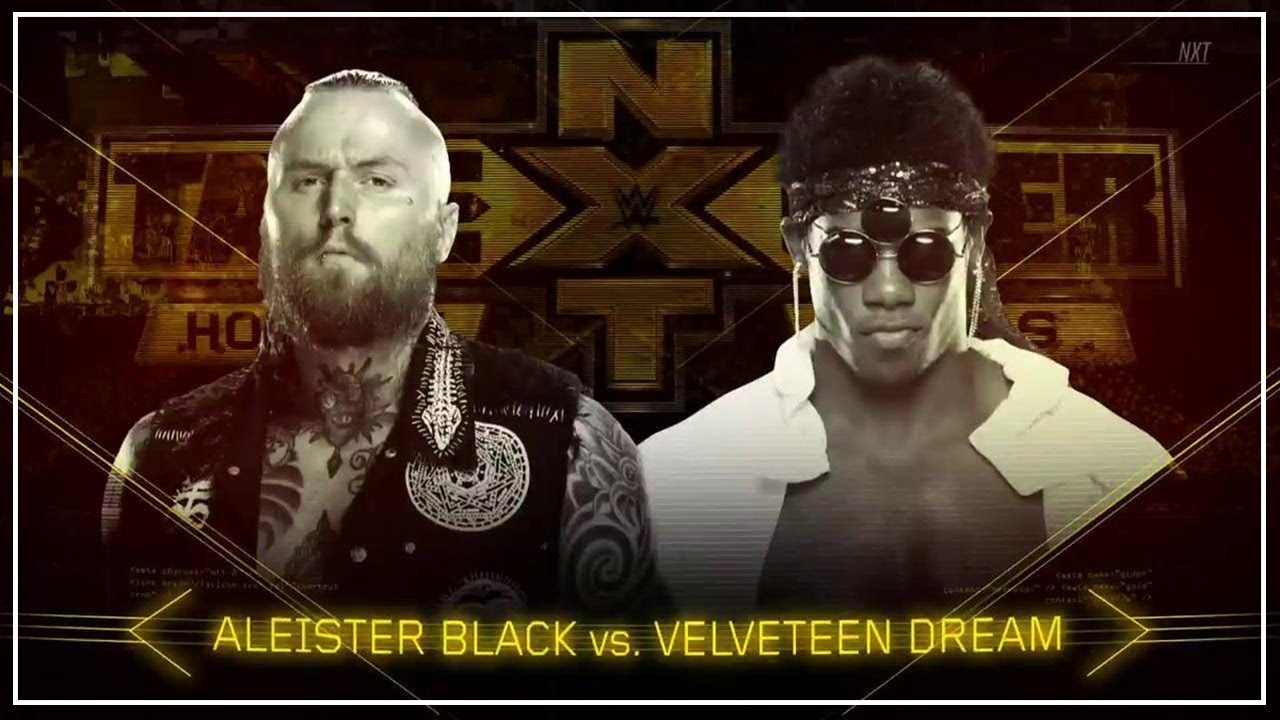 He had the NXT Feud of the Year against the Velveteen Dream after getting the better of Andrade Almas and Hideo Itami in previous feuds. That rivalry led to an absolute classic at Takeover: War Games and put over both guys in a way no one would've dreamt of.
After the victory, Black had his sights set on the 'devil on his back' which was the NXT Championship. Not holding the title haunted the the Dutch Destroyer. He missed out on a title shot because of Adam Cole. Things then got extreme between the duo and Black would eventually go on to defeat the leader of the Undisputed Era.
Next up was Andrade Cien Almas' NXT Title. After his debut a year ago at WrestleMania weekend, Black faced the same opponent, but this time with much higher stakes. Almas had risen to the top, with Zelina Vega by his side. El Idolo had defeated Johnny Gargano at the previous Takeover and was the top heel of the brand.
Black overcame the challenge yet again, delivering another top performance.
His first title defence was against Lars Sullivan, who just destroyed everything in his way. The Freak had prevented himself from getting hit by the 'Black Mass.' No one woke up after getting hit by the spinning heel kick. But Lars did. It took more than one to get the job done at Chicago.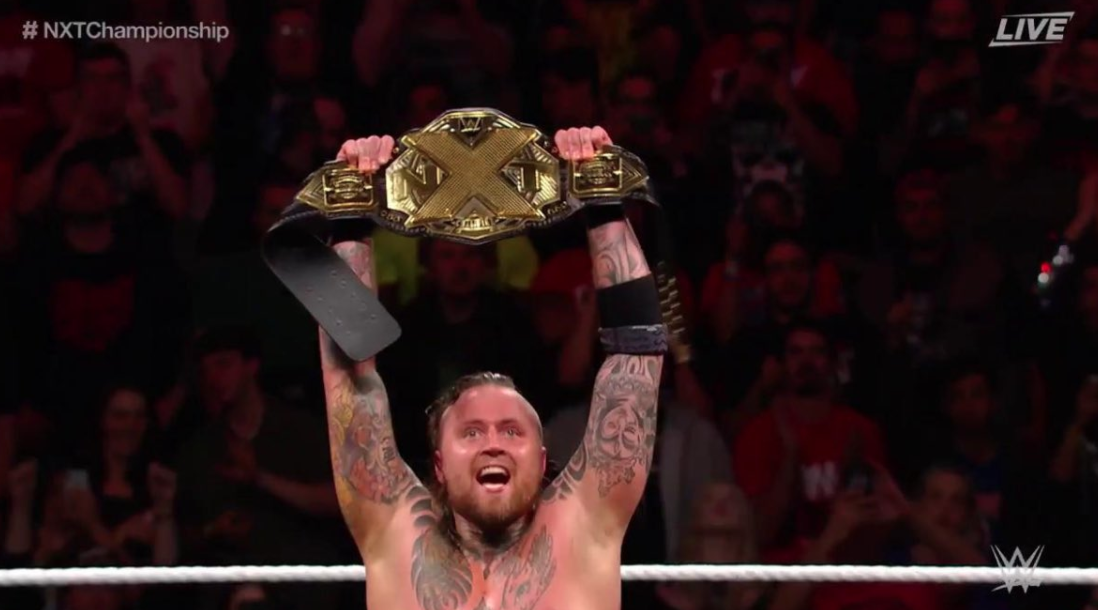 In the meantime, the champ slowly got involved in the Gargano/Ciampa Rivalry. He was scheduled to face Gargano on NXT TV but the match couldn't take place because Ciampa had injured his former best friend. That is where the hatred rose in Black against Ciampa.
After nicking the win against Gargano at Takeover: Chicago, Ciampa came straight for Black's NXT title. He just came back off a massive victory, so he had to be given the shot. Ciampa needed only one moment to win the title, and his arch enemy Johnny Wrestling gave him exactly that. Gargano gave Black on a silver platter for Ciampa to hit his finisher and pin.
Now, Gargano accepts blame for Black losing his title, everyone agrees. Gargano and Black are scheduled to face each other but Ciampa interferes forcing manager William Regal to announce the main event of NXT Takeover: Brooklyn IV to be a thriple-threat match for the NXT Championship. Johnny Gargano vs Aleister Black vs Tomasso Ciampa. This might be NXT's best match in history.
Now, everyone wants either Gargano/Ciampa to win the match to continue their historic rivalry. Black would lose and go to the main roster. I don't think that is best for business.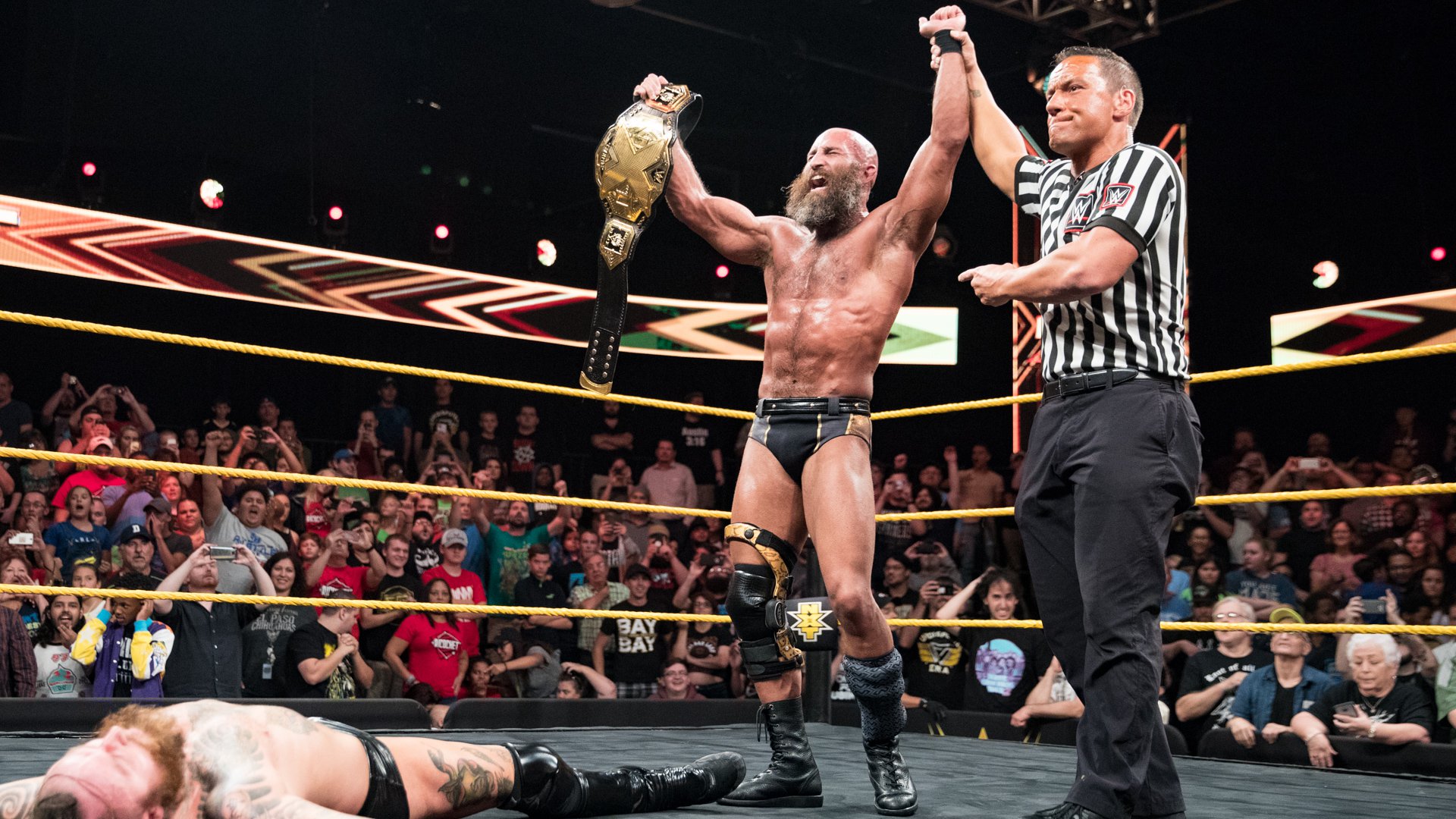 Black should win back his NXT Title and here's why.
First and foremost, Black's entire road to the title and the reign itself has been overshadowed. No one remembers his victory at Philadelphia because Ciampa returned. No one remembers him winning the title off Almas because of the Non-Sanctioned match. He hasn't main evented a Takoever event…yet. Fans didn't deem Lars Sullivan as a high-profile challenger either. History will not remember Black as 'THE GUY'.  Seth Rollins was the guy, Finn Balor was the guy. Black can be the guy if makes a statement at Brooklyn.
He was the most protected guy, the guy who made us believe that he is the strongest, the guy who wouldn't lose. So, he cannot just depart after losing two matches in a row. The Gargano/Ciampa rivalry does not need the title. Fans are invested in it already.
Also, I don't see how Black immediately fits in the main roster. He may suffer a fate similar to the Authors of Pain. I'd rather wait another two-three months and allow the creative team to push Black in storylines which actually mean something.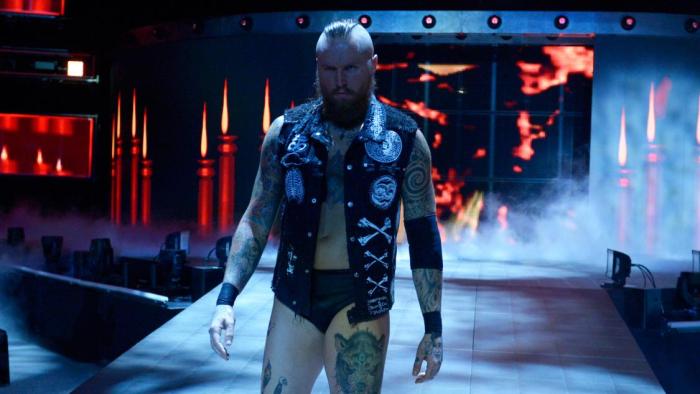 Another reason why I'd want Black to win is because it will be unpredictable. Every former champion has lost the belt, lost the rematch and went straight up to the main roster. NXT is a brand that has always produced fresh storylines and there would be nothing surprising Black beating both Gargano and Ciampa.
Black is a guy that has excelled on all fronts, be it promos, character work or in ring performances, he more than deserves to get his moment.
The Gargano vs Ciampa feud has blacked out Aleister Black's reign so far, but NXT must create history at Brooklyn again and the only way of doing so is having Black winning the main event.
The question now is whether or not Black will be healthy enough to compete after suffering an injury at the hands of Ciampa. With just over a week remaining until Takeover, we're forced to wait & see.
THANKS FOR READING THE DEBUT ARTICLE BY VENDASH NATHANI!