Senior PWP Nation writer JCD puts the pencil to paper as he takes a shot at Booking The Finish of a massive SummerSlam match
For weeks now, WWE has teased a reunion between Seth Rollins and Dean Ambrose. To creative's credit, Ambrose has been reluctant to trust Rollins due to the history of three years earlier when Rollins turned on The Shield. Rollins would help Ambrose only to be blown off later on by Dean. It started with The Miz and The Miztourage but things really took off once Raw Tag Team Champions Sheamus and Cesaro got involved with Rollins.
Rollins and Ambrose would continue to bicker backstage, heck Rollins even offered Ambrose a free chair shot, which Ambrose sold perfectly as to whether or not he wanted to take the shot. During the bickering both in the ring and backstage, one element was missing and that was the third member of The Shield, Roman Reigns.
Reigns and Rollins seemed to put their differences aside last fall when they were fending off Chris Jericho and Kevin Owens. So one could wonder why wouldn't Roman, despite his business with Braun Strowman and the Universal Title, try to talk to Ambrose to justify Rollins.
We'll get back to Roman in a bit.
After weeks of attacks and one-on-one matches it was announced the Sheamus and Cesaro would defend the titles against Ambrose and Rollins at SummerSlam. On this past Monday's Raw, again Rollins was attacked by the champs but this time Ambrose made the save. But the bigger story was what happened next. After weeks of teasing, and bickering, and walk always, Ambrose and Rollins finally joined together with The Shield fist bump. So the story for Summerslam is a united Rollins and Ambrose going for the tag titles. But is that the only layer to this unofficial Shield reunion?
As I stated earlier the former third Shield member has been conspicuously absent during all of this turmoil. But what if it's on purpose? What if there is a bigger plan in motion here?
We all know that Roman Reigns is in the Main Event of SummerSlam challenging for the Universal Title in a Fatal Four Way. The odds aren't exactly in Roman's favor. But what if Roman has realized this & has decided to even the odds?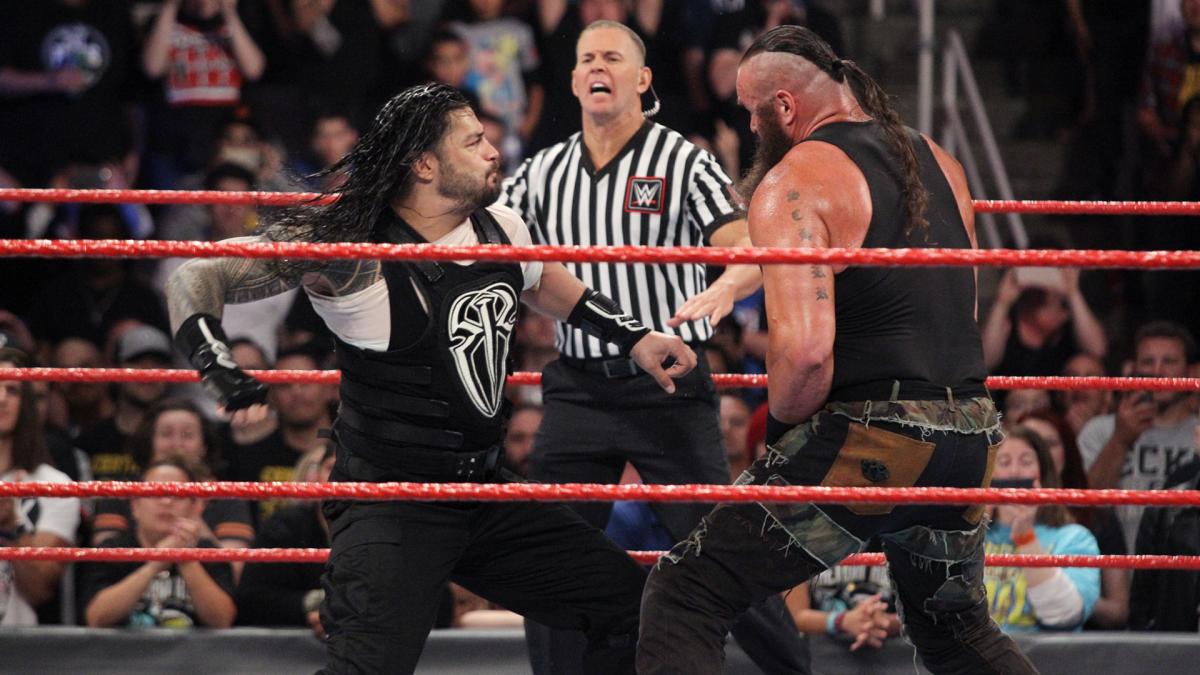 One versus all might not be good enough, but what if it was THREE versus all? Imagine a moment mid match where Roman is down and out. ROLLINS and AMBROSE appear at ringside.
Fatal Four Ways are usually no disqualification, so several 3 on 1 attacks would be legal. Rollins and Ambrose could then help Reigns become the Universal Champion. SummerSlam could end with Rollins and Ambrose as Tag champs, and Reigns as Universal Champ.
There are many possibilities on what a reunited Shield could do. Here are three that standout:
– Paul Heyman has stated numerous times that the company wants the title off on Brock Lesnar by any means necessary. So The Shield could indeed be those "means." The question of "who hired The Shield?" could also make for an interesting fall storyline.
The obvious answer could be Raw GM Kurt Angle, but let's not forget Raw Commissioner Stephanie McMahon could be lurking for an eventual return. Plus Brock would eventually want to hunt down The Shield for costing him the title.
– Since WrestleMania, Roman has been walking a fine line between face and heel so besides being cocky, he could say he was smart and just evened the odds. A "gray" Roman can pretty much face anyone on the roster including the much rumored WrestleMania showdown with John Cena.
Meanwhile a "gray" Rollins and Ambrose could work programs with The Club (yeah I know where that could lead), The Hardys, and even The Revival when they return. They aren't faces, they aren't heels, they are just out for themselves. Who will be able to overcome them to take the titles from them?
– The Return of Factions. The only way to overcome numbers is with numbers. One of the keys of the early Attitude Era was "gang warfare." And why not have it again?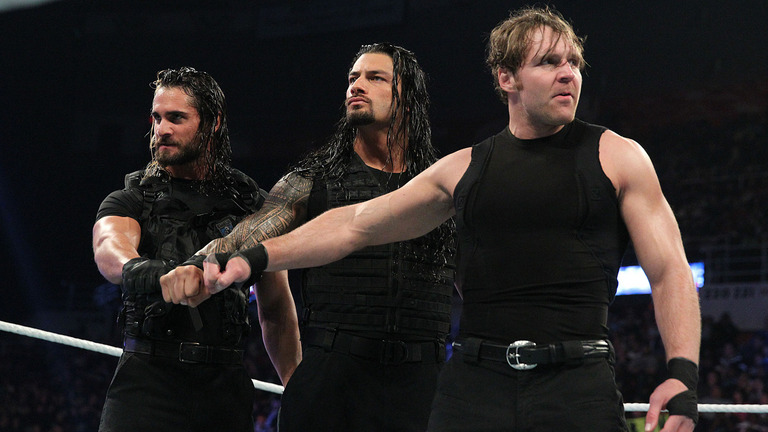 Add in a rumored Superstar Shakeup in the fall and things could get interesting. Could Braun Strowman & Bray Wyatt reunite? Could strange bedfellows unite to fight off a common enemy?
And yes, could this be the spark needed to finally ignite the BALOR CLUB?  The possibilities are endless.
The WWE has a potential gold mine here. As always it comes down to the creative direction. It is definitely an interesting way to end SummerSlam on Sunday night.
JCD