Over the past 5 months, WWE NXT has built up a true face that fans were getting behind and falling in love with.
Then TakeOver Brooklyn III happened…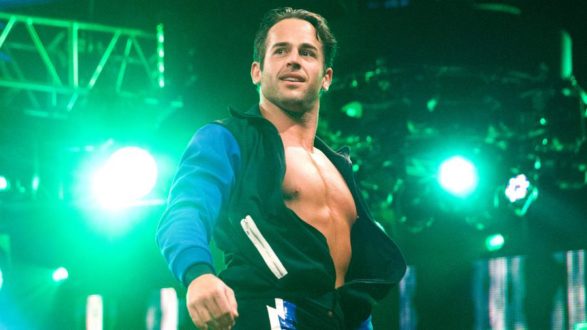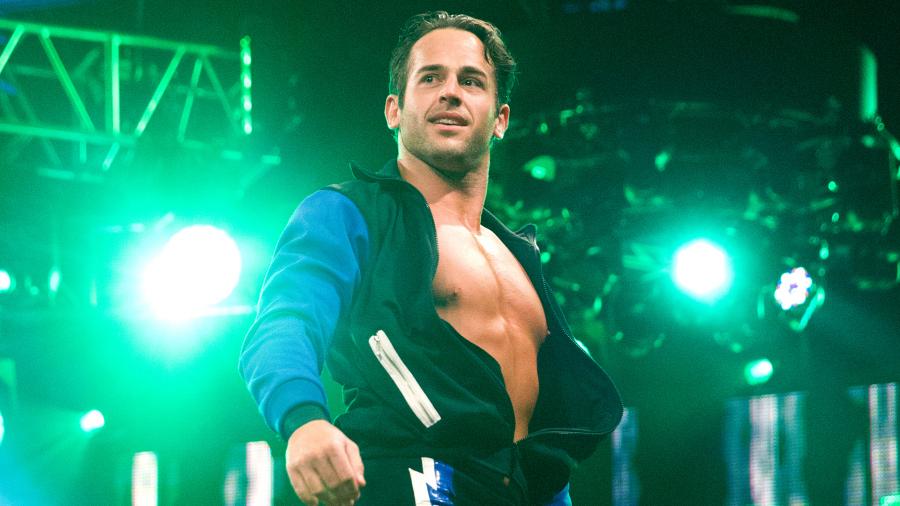 In April of 2017, the NXT fans were treated to a series of amazing video packages that shed light on Roderick Strong. Who was he? Why was he there? Why should we care? Those were all questions that were answered, and answered well. Most of us knew Strong from his Ring of Honor days and were excited to see him in NXT. Personally, I didn't care because they didn't give me a reason to care. He had a few random matches and then joined Tye Dillinger to help take out SAnitY.
Now, all of a sudden, I care. I know who Roddy is and what he's about. The writing on the wall was clear and I made my first prediction about Takeover Brooklyn, 4 months out.
"Strong will be the one to beat Roode and finally take the title from him"
The story was being set. Roderick Strong became the number one contender to Bobby Roode's championship and the fans were loving it! More and more fans got behind Strong in his quest to thwart NXT's head villain. As time passed, it became more and more obvious to me that Strong would be the next top guy in NXT.
On the way to Brooklyn III, NXT had TakeOver Chicago. Bobby Roode was put into a lackluster story and feud with Hideo Itami that was merely used as a springboard to turn Itami heel. Why would they do that though? Why just throw the title match together?  Because they wanted to buy their time until Brooklyn so Roddy could win the NXT Title. Until July 5th happened.
Wednesday, July 5th was truly a head scratch for me. Strong would get his NXT title shot on an episode of NXT, which was taped. It was pre-recorded. NXT isn't in a place where it needs to shock people by changing titles on a taping or a house show, so it was imminent that Strong was going to fall short and Roode would win. Of course, Roode did win and it was after a little dirty distraction he played by yelling at and insulting Strong's wife.
HIS WIFE!!!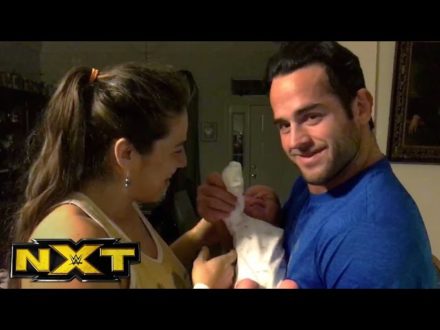 Bobby sure did thrust this feud into an extremely personal territory and Strong was not about to let him get away with it. Even in loss, he was still connected at the hip to Bobby Roode. Their story entangled while tying up the interest and emotions of the fans. We are all for Roderick Strong and it's far from over. He's taking what Bobby Roode loves the most, the NXT Title… and it's going to happen at TakeOver Brooklyn.
The story is a thing of beauty. The feud is something that no two NXT guys other than them could pull off with such execution. However, Triple H decided to throw a major twist into the plot…
Drew McIntyre
For some unknown reason, NXT decided to have a number one contenders match thrown into an NXT taping. Ok, Strong lost and we need a new contender, I can live with that. However, the only two people in the match were Killian Dane(Who has done nothing notable in NXT) and Drew McIntrye(Also, he's done nothing notable in NXT). These two random superstars being in this match just confirmed that they were dragging out the Strong/Roode story.  This is the Summer of Strong and he's going to have his moment in Brooklyn.
They kept us going for weeks. Strong kept going at Roode and Roode at Strong. It came down to the point that Drew faced Strong and if Strong won, he got a title shot.
Now the fun begins.  Does Strong win and take Drew's place? Does Roode interfere and force William Regal to make it Triple Threat? The possibilities were endless.  However the end didn't seem possible.
NXT Takeover: Brooklyn III
Hours before Brooklyn started, I sat on the PWP Nation Google Hangout with Eron, JCD, and Toph. I told them that Strong never lost against Drew and he was going to get Regal to insert him into the match. That's right, the man leaving Brooklyn was going to be a man who was not even in the match as of 4 hours before the show started.  Or so I predicted, and everyone agreed that it could likely happen.
Boy was I wrong. It never happened. Drew McIntyre, with almost no crowd support or reaction, with no real story or gimmick, with no real feud, defeated Bobby Roode to become the NXT Champion in a one on one match.
The entire Summer of Strong should have culminated in Brooklyn, but instead he wasn't even on the show. Why? So Drew could transition the title over to the debuting Adam Cole?
Can you imagine, after the 4 month long story/feud, after all they did to get us to care about and love Roddy, the reaction that arena would have had if he won the title from Roode? Can you imagine how insane the crowd would have gone if REDragon and Cole attacked the guy who over came everything to win the title from his greatest nemesis?
The roof would have blown right off of the place.
From Bang to Bust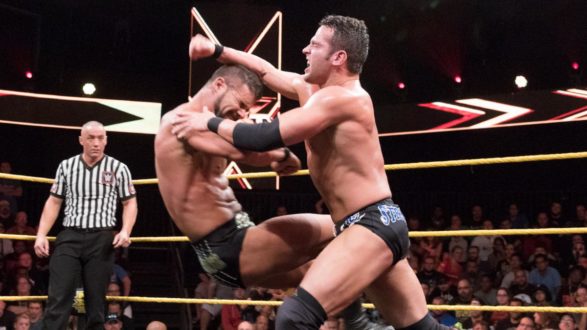 Here we are. Not even 24 hours from the airing of Strong's final comeuppance over Roode, and I just didn't care. The story, the entire 4 months, were blown off and wasted just so Triple H's boy, Drew, could have the NXT Title.  What started with a huge bang, clearly ended in a massive bust.
What's next for Strong? It's hard to say. I'm sure he'll remain in the main event level of NXT, but it won't change the fact that they ruined the entire Summer of Strong, just for Drew McIntyre.
I usually live tweet with the Nation on our Twitter every Wednesday as NXT airs, but I may not be with you next week… the destruction and waste of this entire story has me feeling like I don't need to invest time in NXT right now.  It's like a bad movie with a horrible story/script getting certified fresh on Rotten Tomatoes, but I know it should only have 18%.  I just can't.
@RealCrazyBill
@PWPNation