In his latest, PWP Nation's Caden Moran discusses the biggest issue with one of WWE's hottest stars, Finn Balor
Before I officially begin this, please do not convince yourselves that I have something against the first ever WWE Universal Champion because that is far from the truth. However, there is an underlying issue with one of WWE's hottest stars that needs to be addressed. Despite being one of the most popular and successful talents in WWE, Finn Balor has a gaping flaw that always goes unnoticed among his huge wave of supporters.
Personally, Finn Balor is one of my current favorite professional wrestlers in the world right now. Balor, in my opinion, is the model WWE superstar and has all the potential in the world to be one of the greats. His professionalism and ability to interact with the younger WWE fans, he has proved to be a very likable guy and that can never be taken away from him. However, when it comes to Finn Balor inside of the squared circle, it's a completely different story.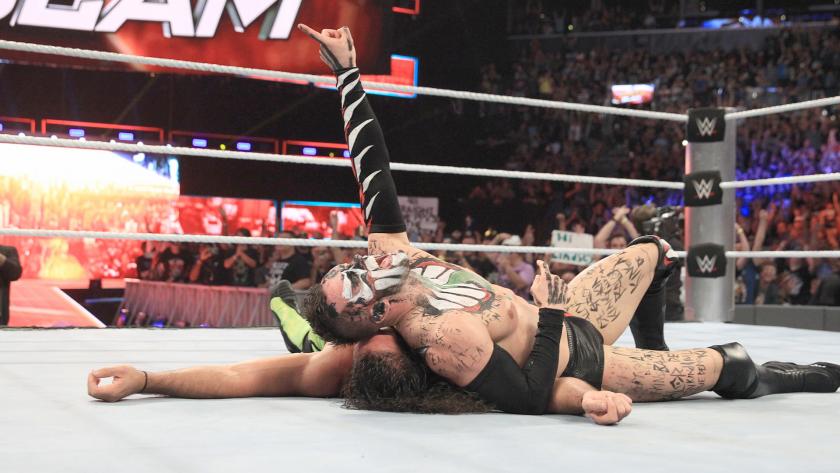 Ever since his main roster debut back in the summer of 2016, Finn Balor has been advertised as an "internationally renowned superstar", "charismatic", and my personal favorite, "extraordinary man who does extraordinary things". Even though Finn Balor is one of my favorite stars, I can honestly say that none of those advertisements are true.
You can absolutely argue that Balor is internationally renowned due to his time in Japan and the United Kingdom. But, what makes Finn Balor any different from the likes of AJ Styles, Shinsuke Nakamura, or even someone like Sami Zayn? All three of those men have went the same route as Balor and yet, none of them are considered "internationally renowned". So, what makes Balor any different? I'll wait for my answer.
Finn Balor is far from charismatic. When someone is dubbed as one of the most charismatic stars in WWE, then they better show some charisma.
Finn Balor's bland microphone work and promos have supplied me with many cringe worthy moments as someone who has supported Balor for his entire career. Finn's awkward pauses and weak delivery on the stick has proven that even the most branded and most advertised stars have their struggles. Look at someone like Sami Zayn or Kevin Owens who all came into WWE around the same time as Finn. Both of those guys are absolute pros on the microphone and are full of charisma. But, once again, what makes Finn Balor so different? Why is Finn the one being dubbed as charismatic when my pinky finger has more charisma than him? I'm not trying to put Finn down, but sooner or later, the truth has to be told. Even by the fans.
Now, potentially the biggest problem with Finn Balor all comes down to his alter-ego, "The Demon".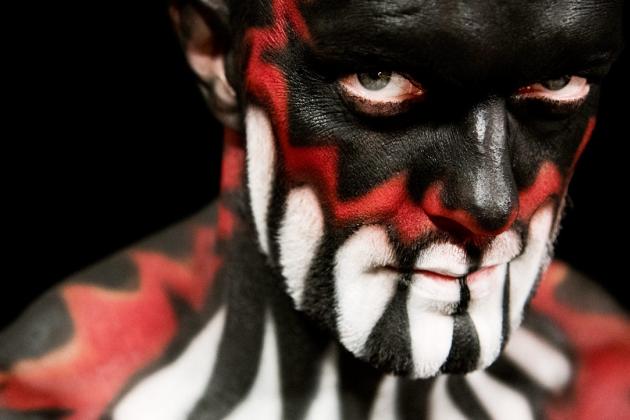 I truly believe "The Demon" character is one of the more cool things to ever appear in WWE. The entrance, the cool body paint, and the rarity of the character is a spectacle and always feels special when we see it. But, there is one huge issue with "The Demon" when it comes to Finn Balor playing the role: nothing changes.
Finn Balor already possesses a bland in-ring style that consists of kicks, slingblades, and his finisher, "Coup De Grace", but when he puts that paint on and unleashes his inner demon, Finn's bland in-ring style remains exactly the same. You would think having an alter-ego would result in more variety of moves and ability, right?
Well that is not the case when it comes to Finn Balor. Also, when you think of a dark and demonic character like Finn's alter-ego, you would imagine a different style of character but when it comes to Finn, the same guy in the leather jacket is shown through the paint. Other than a really cool entrance, nothing about Finn's demon character is nothing but different from the normal Finn Balor.
Despite Finn Balor's flaws, he remains one of the most popular stars in WWE today, and for good reason. However, Finn Balor, much like many other stars, lacks what we all convince ourselves he has. Finn Balor has all the potential to truly be the top guy but until he works on his mic work and adds more depth to his character, Finn Balor is just another over-hyped WWE guy.