It's been over two months since things were "shaken up."
Yes, the WWE Draft happened again and the brands, Raw and SmackDown are once again, split. Since then, we have seen the introduction of the WWE Universal, SmackDown Tag Team and SmackDown Women's Championships. At first, I disagreed with each brand having its own set of unique championships but now, I've grown to accept them.
However, I think that this draft could have been handled better to make the brands truly equal. I have no problems with any of the rules. Now, the first thing I'd do for SmackDown is to:
BRING THE CRUISERWEIGHT DIVISION TO SMACKDOWN!
Why bring the Cruiserweight Division to SmackDown? The Cruiserweight division during the original brand extension was exclusive to the blue brand. Since RAW is going to have a slightly larger roster, due to it being a longer show, having the Cruiserweights come to SmackDown will even it out.
Plus, SmackDown will have it's own identity as the "wrestling show" like it was during the days of the "Ruthless Aggression" era. With TJ Perkins as the champion and an overall smaller roster, literally and figuratively, there will be a deep, high-flying division.
Can you imagine the dream matches Perkins could have with the likes of Neville? I think those would be some great matches.
With that said, here would be my first few picks for the blue brand:
#1 Draft Pick: Dean Ambrose – WWE World Heavyweight Champion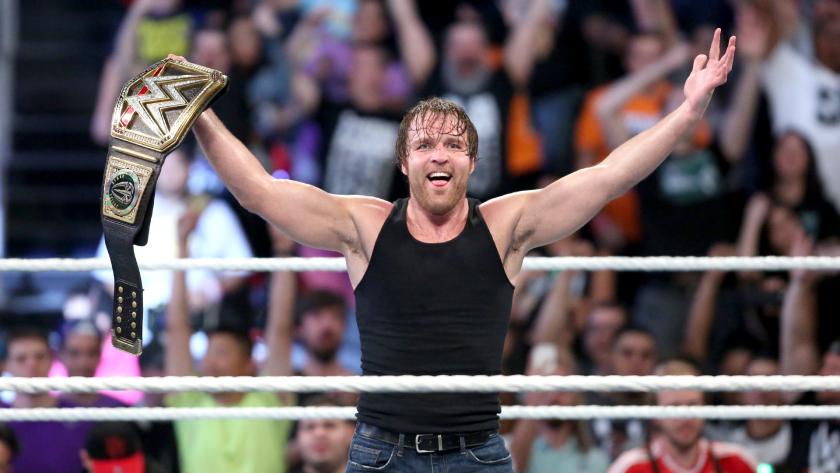 Why not have the WWE World Champion drafted first? I would have Ambrose cash in on Rollins at Money in the Bank. Unlike real life, I would have had Ambrose defend the WWE Championship against his Shield brethren at SummerSlam instead of Battleground winning a 3 Way Dance at SummerSlam, taking the WWE World Heavyweight Championship with him.
Yes, there is money in Ambrose as a babyface and even greater money in Ambrose as the heel. With the other top four picks here on my list, he can mix it up with them all and can get a great match out of them. I'd just have him be the Ambrose of old and cut out the humor and stick to being the crazy badass. Another thing, THERE WILL ONLY BE ONE WORLD CHAMPION!
#2 – The Club (AJ Styles, Luke Gallows & Karl Anderson)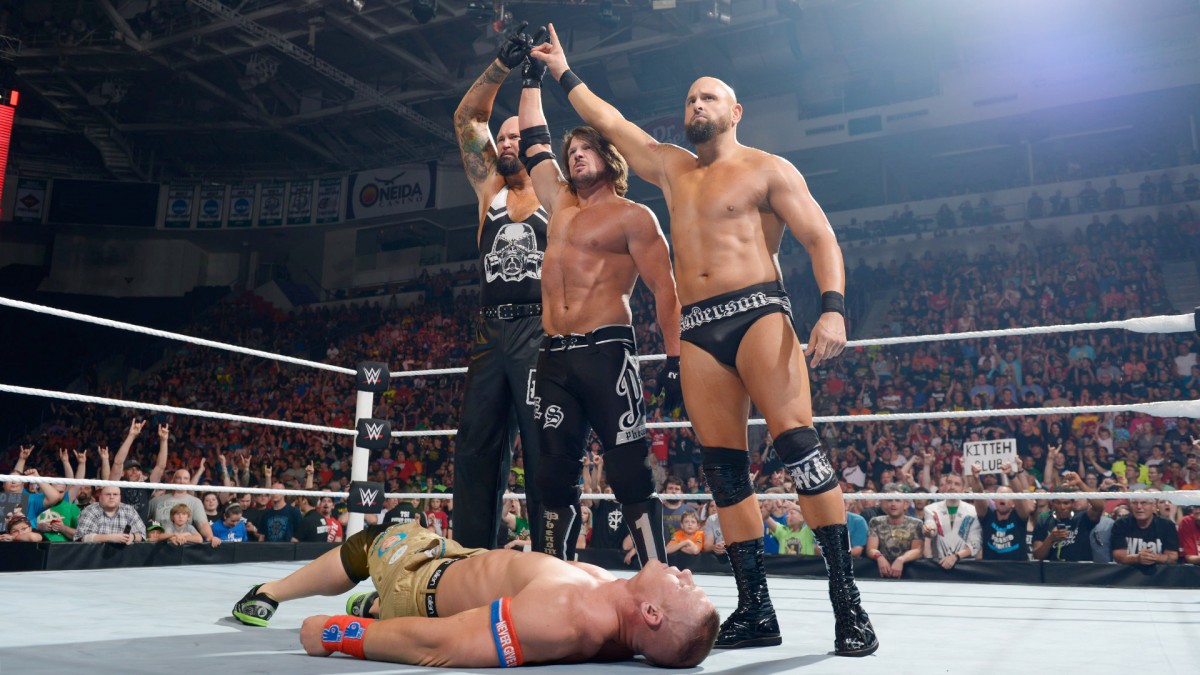 Yes, I'd draft the entire stable as one pick as the group had tons more mileage as a stable in WWE. AJ Styles being the head of the "Blue Brand" has proved to work wonders for the show. AJ Styles has proven to be a man that you can build a company or brand around.
AJ Styles is still a relatively new face to the organization and can easily play the role of babyface and heel at the drop of a hat. AJ may be more of a natural babyface but he is improving on the mic greatly. As for Gallows and Anderson, what a way to capitalize on Bullet Club's popularity than to build the tag team division around the two?
We haven't had a strong stable since The Shield and The Club as the top heel act on SmackDown will undoubtedly help the brand get some more eyes on it.
#3- John Cena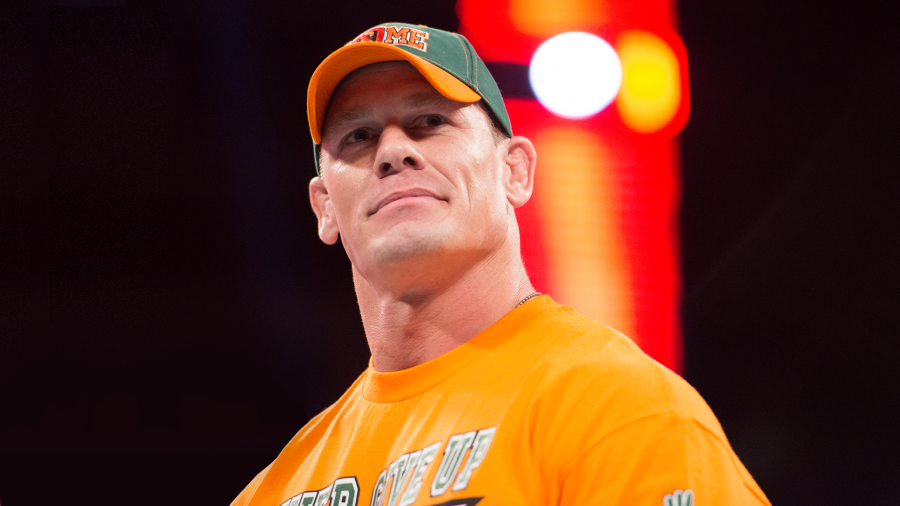 Picking him any lower would be disrespectful.
John Cena, even though he isn't the world champion, is still one of the top guys in the company as well as one of the top babyfaces. Cena can serve as the foil to The Club. Plus, with SmackDown being where he started gives the brand much needed credibility.
John Cena, at this point, I'd have booked like The Undertaker during the early days of the first brand extension, as the "elder statesman" babyface, facing established and up-and-coming heels.
However, Cena wouldn't be near as invincible as he was before.
#4 – Sami Zayn (Intercontinental Champion)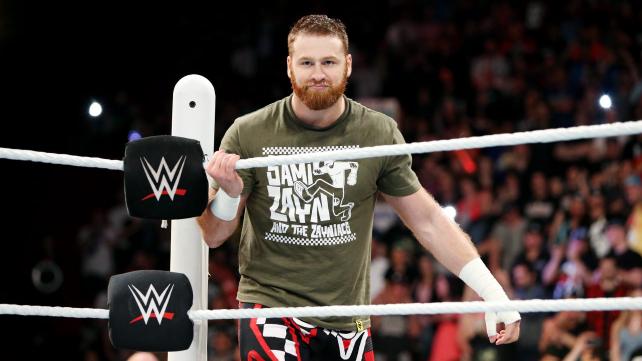 Let's just be honest, putting the Inrercontinental championship on Zack Ryder and then The Miz, was a huge mistake. I would have had Sami Zayn beat Kevin Owens outright for the Intercontinental Championship at WrestleMania 32 and then again at Payback to finally end the feud.
From there, Sami Zayn, is no longer the underdog but the gutsy champion who somehow finds a way to win. Zayn's matches with just about anyone ranges from solid to excellent. Plus, putting Sami Zayn on SmackDown is a great way to get him away from Kevin Owens to show that Sami has completely moved on as he has gotten his revenge on his former friend.
#5- Cesaro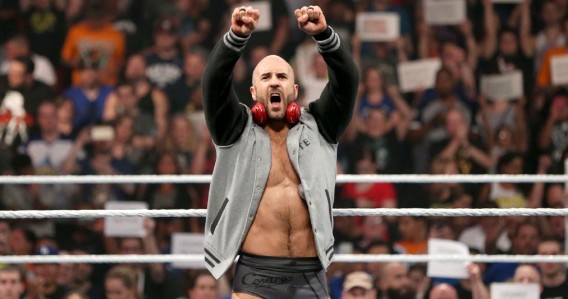 Cesaro, despite the numerous times he has lost in major matches is a superstar that the fans still support. Why not build the brand around him as one of the top babyfaces?
With AJ Styles as the top heel, Cesaro and Styles to my knowledge have never faced each other and could be a big match if built up right. I'd slowly build up Cesaro again as a babyface to eventually unseat AJ Styles as champion by first having him eventually beat Sami Zayn for the Intercontinental Championship. Cesaro has won the tag team championship as well as the United States Championship. All that's left is a World Title.
Cesaro has stated in interviews that he would like to be on Team Blue, so why not fulfill that wish? Cesaro has the look, the in-ring ability and the chops to become a world champion. Plus, you have a fresh, new face at or near the top of the card. With Ambrose, Cesaro and Cena, you have your top three babyfaces on SmackDown.
#6 – Becky Lynch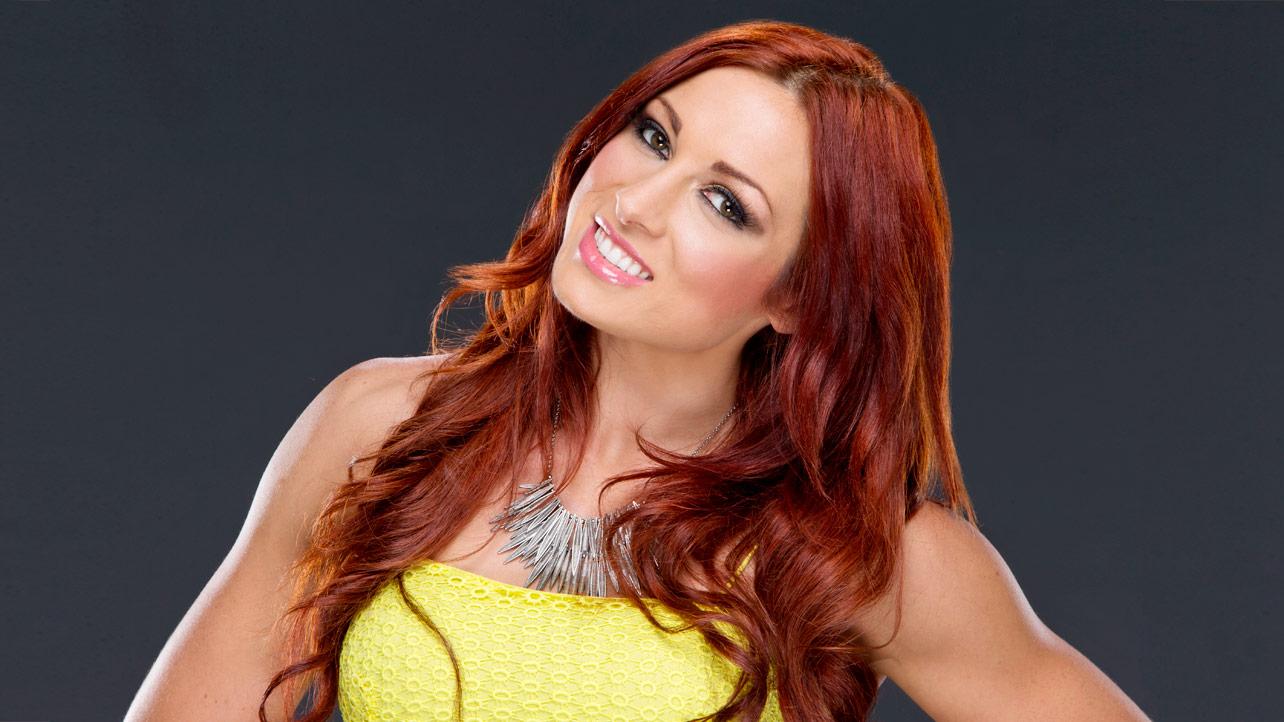 With Sasha Banks and Charlotte on RAW, it would be best to split the Four Horsewomen of NXT equally. At this point, Bayley would still be in NXT and feuding with Asuka.
So, the next best thing would be Becky Lynch. Becky Lynch has proven that she has star potential in NXT but due to the popularity of the other three Horsewomen, she was the odd woman out. It is no doubt that Becky is one of the best women WWE has right now so why not utilize her talents? Lynch could go with just any woman on the roster and can have a good match with them.
Like real life, I'd make her the first Women's Champion of SmackDown Live as the perseverant champion. However, instead of waiting until Backlash to make her champion, I'd have her win it at SummerSlam. Instead of bringing Bayley to RAW, I'd put Bayley on SmackDown and build the brand around her and Becky. When the time comes for those two to face off, have Becky either turn heel or at least be the heel for that feud.
In case you weren't keeping score: SmackDown's Champions are:
Dean Ambrose – WWE World Heavyweight Champion (Can traverse both shows)
Sami Zayn – WWE Intercontinental Champion
TJ Perkins – WWE Cruiserweight Champion
Becky Lynch – WWE Smackdown Women's Champion
SmackDown's Tag Division will consist of: Gallows & Anderson, American Alpha, Blake & Murphy, The Ascension, The Hype Bros. and The Usos
The Cruiserweight Division will consist of: Neville, TJ Perkins, Jack Gallagher, Rich Swann, Lince Dorado, Gran Metalik, The Brian Kendrick, Akira Tozawa, Cedric Alexander and Noam Dar
SmackDown's Women's Division will consist: Becky Lynch, Bayley, Emma, Dana Brooke, Naomi, Alexa Bliss, Natalya and Nikki Bella
The rest of my roster will have: Dolph Ziggler, Tyler Breeze, Mark Henry, Heath Slater, Rhyno, Sheamus, Kane, Jack Swagger, Undertaker and Curt Hawkins.
Now, that is how I'd shape up the SmackDown Live brand. One world champion, with a SmackDown Live Superstar at the helm, the Cruiserweight Division is exclusive to the brand and an ecletic mix of young stars and veterans. What are your thoughts?