Pro Wrestling Powerhouse (PWP Nation) is a wrestling multimedia website & community with many ways for fans from around the world to come together in a positive way and share their own unique opinion on the world of professional wrestling.
Since April 2012, ProWrestlingPowerhouse.com has been providing entertaining content to wrestling fans all over the world. We will continue to strive forward into the future… making PWP Nation the top professional wrestling website in the world.
FROM: TOMS RIVER, NEW JERSEY
Jay is a lifelong professional wrestling fan and owner of Pro Wrestling Powerhouse. He has written an array of articles for websites including Bleacher Report & WhatCulture! He's interviewed many notable names in pro wrestling including: 'Superstar' Billy Graham, Lex Luger, Diamond Dallas Page, Maria Kanellis & more. Jay has attended over 100 pro wrestling shows including WWE, ECW, TNA, ROH & a variety of independent promotions in New Jersey, New York & Philadelphia.

ERON RAMADANOV
EDITOR-IN-CHIEF/SENIOR WRITER
FROM: NAUGATUCK, CONNECTICUT
Eron is 22 years old and a die-hard wrestling fan. Eron joined PWP Nation in February of 2014 as a staff writer. Before PWP Nation, Eron wrote for WhatCulture! and RingsideNews. Eron has been a wrestling fan for a majority of his life and has been to several events: WrestleMania 20 & 29, over 10 Monday Night Raws, 4 SmackDowns and several WWE live events. He is also a huge fan of independent wrestling, as he supports the local Connecticut scene which is dominated by Northeast Wrestling (NEW). Eron watches most of WWE programming, like Raw, SmackDown LIVE, NXT, but also is a huge fan of New Japan Pro-Wrestling.

ZACK HEYDORN
EDITOR/FEATURED WRITER/HOST OF 'THE BOTTOM LINE'
FROM: CHICAGO, ILLINOIS 
Chicago's own, Zack Heydorn, has been an avid and passionate wrestling fan for the better part of the last 20 years. He is a featured writer for PWP Nation and the host of PWP's LIVE weekly post Raw podcast, The Bottom Line. With his main interests lying with the WWE, he also dabbles and keeps the pulse on NXT, New Japan Pro Wrestling, Lucha Underground, ROH, and other various independent promotions. There needs to be more positive opinions in the internet wrestling world and he hopes to help that cause because it's not all as bad as we can sometimes make it out to be. You can expect, honesty, unbiased opinions, creativity, and pure entertainment from his articles and shows. Debates and discussion are always encouraged! Follow him on Twitter @zheydorn.

FROM: CALGARY, CANADA
Bruce Hart is a Canadian retired professional wrestler, promoter, booker, trainer and school teacher. He is a member of the Hart wrestling family and is best known for his several appearances in WWE, often with his brothers Bret and Owen.
In June 2013, Hart resurrected his famous wrestling school, Hart Brothers University, and continues to train wrestlers in his hometown of Calgary, AB. Hart remains a school teacher for the Calgary Board of Education.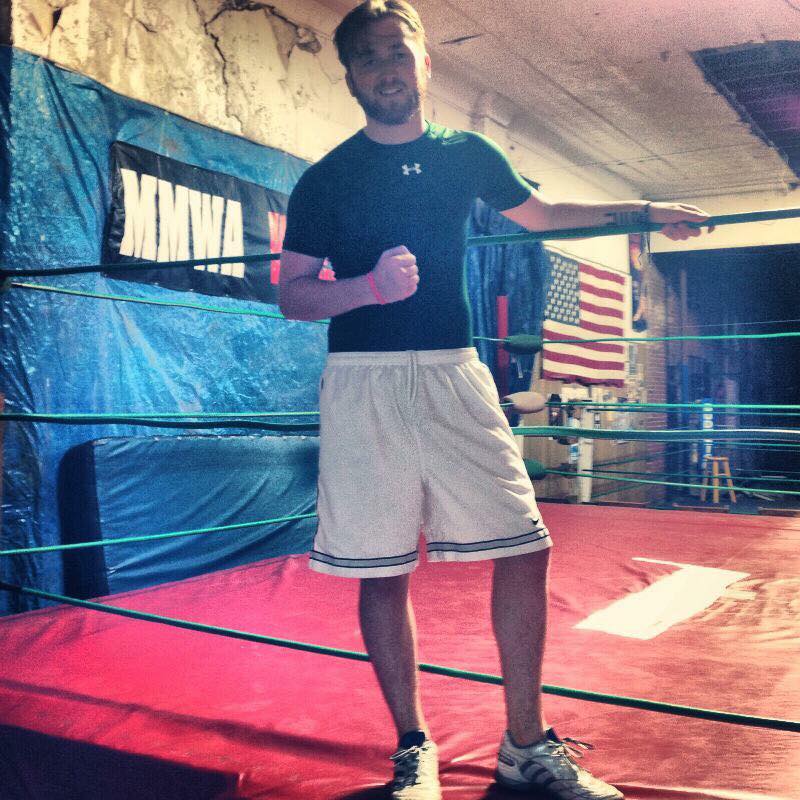 TODD RICK
SOCIAL MEDIA CONTRIBUTOR/HOST OF "OFFENDED"/STAFF WRITER
FROM: St. Louis, Missouri
"Todd Rick, Tricky, the face that runs the Instagram place and host of Offended, has been a pro wrestling fan since the early age of 2, when he was the Ultimate Warrior for Halloween. When he was 22, he trained to become a pro wrestler under the name, Lord Tricky, until a serious back/neck injury stopped that. Since then he has written articles acclaimed by fans, critics and even wrestlers themselves including the late great, Roddy Piper. Now, he hosts the PWP Nation produced podcast Offended and has his "Tricky Edits" on Instagram running the place."

FROM: BRIDGNORTH, SHROPSHIRE, ENGLAND
Having watched wrestling since 2005, Zak is incredibly passionate about professional wrestling & always wanting to learn more. He has been writing about wrestling since 2010 where he started off writing recaps for the very show that got him started as a fan, The Wrestling Roundtable, and has since become a long-time member of the PWP Team. Combining knowledge, opinion, a disdain for the typical wrestling fan on the internet and a sarcastic wit to contribute for Pro Wrestling Powerhouse, Zak always finds time to think about the uniqueness of wrestling and enjoys sparking debate. He also is the mind behind the Humour News series on Pro Wrestling Powerhouse & Cool Wrestling News (You're Welcome.)

JOHN DIMICELI
SENIOR WRITER/HOST OF 'BEER & MONEY'
FROM: BROOKLYN, NEW YORK
John "JCD" Dimiceli is a near 30 year wrestling fan out of Brooklyn, NY. He has been a lifelong fan of WWF/E, WCW, ECW, UFC, and dabbles in TNA and ROH. He has every WWF/E, WCW, ECW PPV Saturday Nights Main Event and Clash of the Champions ever, on DVD and is about ¾ complete of UFC. His knowledge of the pro wrestling business and "outside the box" thought process has made him a valuable member of Team PWP since 2012.
Additional Staff Members:
Christopher "Toph" Epps, Social Media Contributor, Radio Host
Dan Marren, Social Media Contributor
Kelsi Schreiber, Staff Writer
IF YOU'RE INTERESTED IN JOINING THE TEAM, PLEASE EMAIL JAY ALLETTO (prowrestlingpowerhouse@gmail.com) OR ERON RAMADANOV (eramadanov@gmail.com) FOR MORE INFORMATION!