In the past couple of months, The Miztourage has bubbled up into a viable stable on Monday Night Raw. They've somewhat successfully targeted the likes of Dean Ambrose & Seth Rollins before moving onto an epic ass kicking by Brock Lesnar last week on Raw. With the leadership of The Miz, and his gorgeous wife Maryse by his side, the group has unlimited potential.
But they're missing something
Even this early in the game, I can tell that they have a missing piece to the puzzle. Most successful stables have a massive force backing them up to help them with situations like they faced with Lesnar. There's one WWE Superstar that can add tremendous value; not only to this stable, but to his own career…
BIG CASS
This idea is completely subjective so I know that people are going to bury it right out of the gate, but hear me out.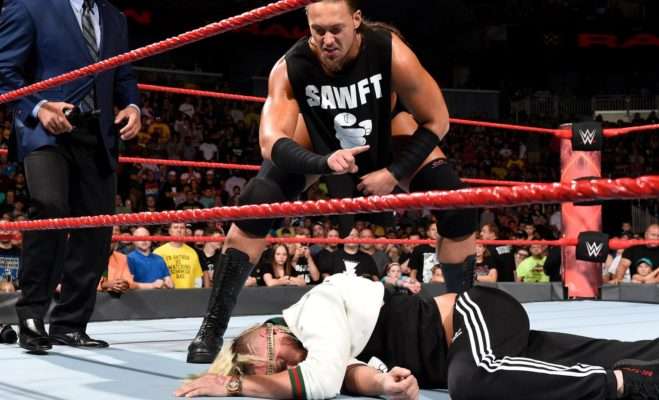 So far, Big Cass has had a very straight and narrow singles career after breaking away from Enzo. He's been dominating Enzo at every turn & is now poised for his first major singles PPV win over The Big Show at SummerSlam.
After this story, what's next?
The Miztourage needs Cass for a simple reason: fight off potential attacks from the likes of Lesnar, Strowman, Reigns & other menacing forces that The Miz may have to deal with in the future. Cass being aligned with The Miz also gives him one of the best microphone workers in all of WWE. With the words of The Miz behind Cass, his trajectory to be a major WWE main event player changes drastically.
Look at what happened when Batista aligned with Triple H or when Braun Strowman had the words of Bray Wyatt. Circumstances changed drastically for both of those men. How about when Diesel was in the corner of Shawn Michaels? He was WWE Champion in a year. There are countless examples.
And these are all perfectly plausible scenarios for Cass, but absolutely not a guarantee of success. And when's it's time to turn babyface? The story writes itself.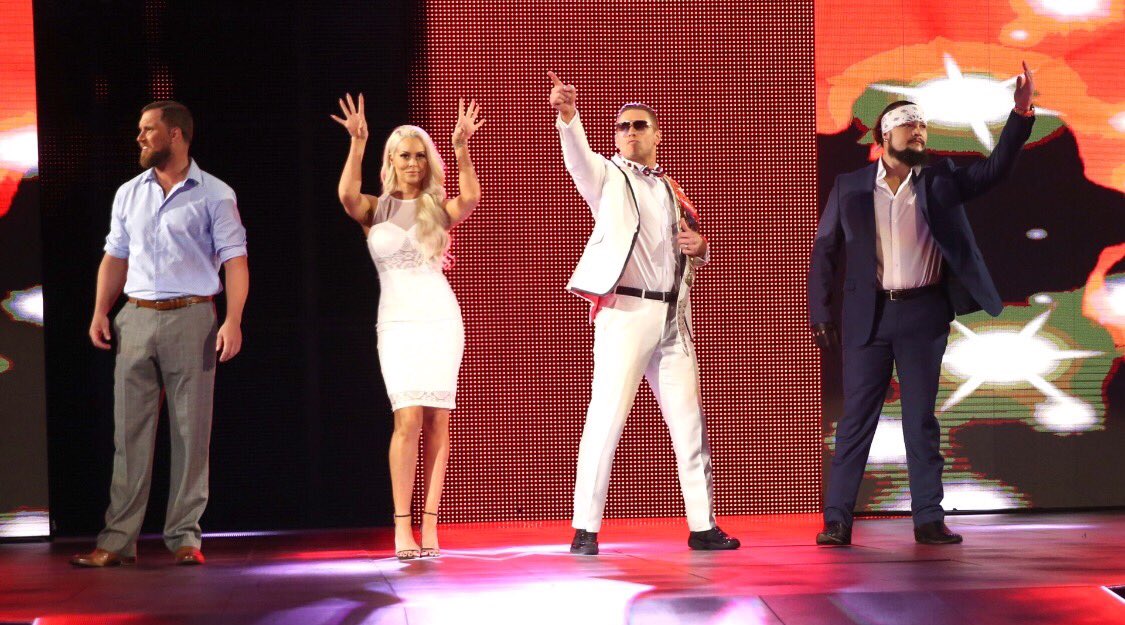 When analyzing the current trajectory of The Miztourage, it's important to shine a light on the look changes to Curtis Axel & Bo Dallas. Both men are solid mid-card talents with upside potential. They're experienced & are now showing more confidence than they have in years. Even though Cass has been on the main roster for a considerably less amount of time, he needs the same thing. Fast.
The "Big Cass Look" of long slicked back hair & traditional wrestling trunks needs to be updated. Whenever he walks out onto the stage, whether wrestling or not, he looks the same. He looks generic. He's reminding people of a "generic big man" & that is not what's needed. This is no fault of Cass. He's working hard on adding size to his frame & I'm sure is putting in the long hours of developing his character, but he needs more. Something isn't clicking.
Put Cass in a suit. Give the guy a haircut. Change his look to completely remove him from Enzo & his past catchphrases. There are ways to evolve Cass to bring him up to the main event level in a strategic manner.
At the end of the day, if WWE wants The Miztourage to be taken as a serious threat on RAW, they need muscle. They need a powerhouse. A force to be reckoned with. They need someone with the look, upside, youth & determination to make it to the top.
You may not know it yet, but The Miztourage needs Big Cass. And Big Cass needs The Miztourage.
Written by:

Jay Alletto


Twitter: @JayAlletto
Instagram: @JayAlletto