From the early days of Brodie Lee to the Wyatt Family to IC Champion to a future WWE World Champion.
Now, he's nowhere to be found…
Ever since the WWE Brand Split came back, Smackdown Live has had a lot of ups and downs. Some days it's great, some days it's bad. Sometimes it looks like the 'A' show and other times, not. For the past year, Smackdown Live has been missing something all the time.
At first it was their lack of tag division storylines, feuds, and matches. Then it looked like they weren't sure what they were doing with the women. Shortly after they were missing the boat, big time, with Orton/Wyatt and the WWE Title.
Now they are doing it again with a man who could have easily taken Jinder's place…
Luke Harper.
Luke Harper was a key member of the roster as tension rose between him and Randy Orton as they were in The Wyatt Family. Everyone was on the edge of their seats, waiting for the moment that Luke Harper had enough. We watched with baited breath each week until that faithful night came. Luke Harper turned on Bray and Orton, engaging in one hell of a feud that culminated at Hell In A Cell in a match that I consider one his Luke and Randy's best matches the past few years.
Hell, it was one of the best matches Smackdown put on until the superstar Shake-up. Luke Harper proved he could go the distance. He proved he was a team player, a company man. Harper showed that he could not only make us enjoy his story, his character and his matches, but he had every arena he entered excited. Then, out of nowhere, they started to slow down with him. A "cool down" as PWP Owner Jay Alletto would call it.
That's ok. Sometimes you have to pull back on someone to follow with the plans. In this case, just like Daniel Bryan, instead of pulling back, shouldn't you pull the trigger? The answer is yes, but they didn't.
Erick Rowan Returns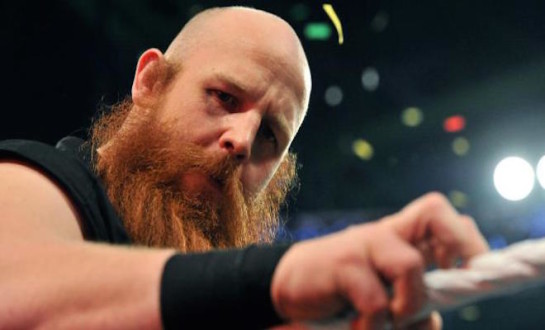 Rowan returned from his injury in the midst of everything and after Bray was sent to RAW, they took a slightly different direction with the family member. He was dark, he was twisted, he was very much "mentally disturbed, not fully developed Michael Myers" creepy and it was brilliant. Why not let him feud with Harper? Two big men that are good in the ring who already have a story.
I think everyone was excited for their match at the upcoming Smackdown Live PPV. There was speculation about how both characters would develop and what those characters could bring to the match. I was excited, but then it happened.
They had their match and it was horrendous. Maybe it was booked poorly. Maybe they didn't get enough time. Maybe they have horrible chemistry against each other. Maybe all of the above. Whatever it was, it was a nail in the coffin of both men, sadly.
He Should Have… He Could Have…
Luke Harper has not really been seen since.
He should have been in Money In The Bank. We would have lost our minds and praised them if he would have won the contract.
He should have been brought back for the AJ Styles US Open Challenge.
He should have come back for revenge on Orton and taken Jinder's place as the WWE World Champion.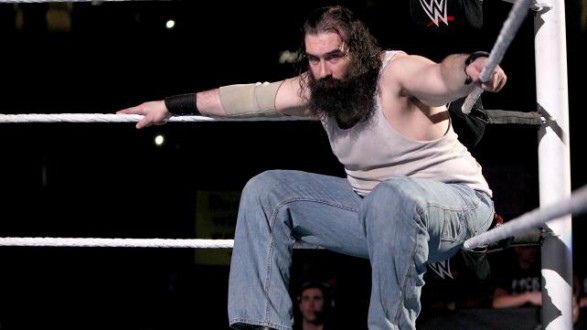 "I'm a big fan of Luke Harper. I don't know why but I feel they're wasting a great talent in him. The first time I saw him I said that's a man that looks like he could face The Undertaker at Wrestlemania. His presentation of his character is magnificent but he's getting zero time to showcase it. Put him on my TV"

                                                                                                                                                                                                                        -Adam "Edge" Copeland
All I know is that they are messing up by not showcasing one of the best big men in the business.  Is it because he's not good looking? Is it because he's not clean shaven and body waxed with the word "Big" in his name?
Look, love him or hate him, Luke Harper is becoming Smackdown Live's biggest mistake.