In his latest piece, PWP Nation's Eron Ramadanov explains why John Cena being a part-timer is completely deserved and is perfectly fine. 
Yes, folks… it's true. John Cena is a part-time performer and it became official this past week on SmackDown LIVE. In a number one contender's match for a chance to face Jinder Mahal for the WWE Championship at SummerSlam, John Cena and Shinsuke Nakamura went head-to-head in the main event. After a grueling match, Nakamura came out with the victory, as Cena did the right thing and laid down for the "King of Strong Style."
Some might be arguing that John Cena has been a part-timer for a while now and those people have a point, but this past Tuesday something clicked for me. I realized that John Cena will most likely never be on WWE television on a full time basis ever again. The days of Cena being a part of every live event and every television taping are over. And although some of you might be very happy about that, there is definitely a downside to it as well.
I started watching wrestling when I was 6 or 7 years old and was introduced to professional wrestling right in the middle of the Attitude Era. Even though I don't really remember much from that time period, I fully remember 2002 and onward. I say 2002 because that was the debut of the "Prototype," John Cena. Since 2002, John Cena has been a part of my life as a wrestling fan and I've gotten to witness his entire career in full.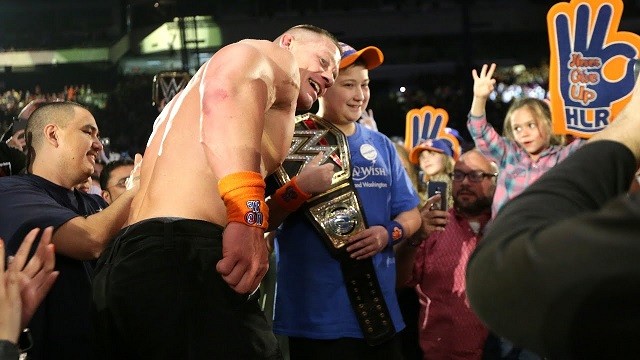 One thing that bothers me about the perception of John Cena or his career is the lack of appreciation for greatness. I am far from the biggest John Cena fan and yes, I have screamed, "get off my TV!" a few times in my life, but looking back in hindsight, whether you like it or not, John Cena is one of the greatest of all time and we wasted most of that time crapping on his existence. John Cena is the like the LeBron James of professional wrestling. No, Cena isn't the greatest of all time and yes, he has plenty of flaws, but when it comes down to it, John Cena is truly great and we should be happy to be able to witness his career. Like James, Cena doesn't get the appreciation he deserves even though he's one of the best to ever do it.
So, now that John Cena is officially a part-time performer, what does that mean exactly?
Going forward, it's going to be very interesting to see what kind of role Cena will be taking as a part-timer. Will he morph into the role of say, Brock Lesnar? He'll pop in around all the big pay-per-views and feud with someone and go over. Or will he become Chris Jericho, who comes back every so often to usually do the job and put someone over?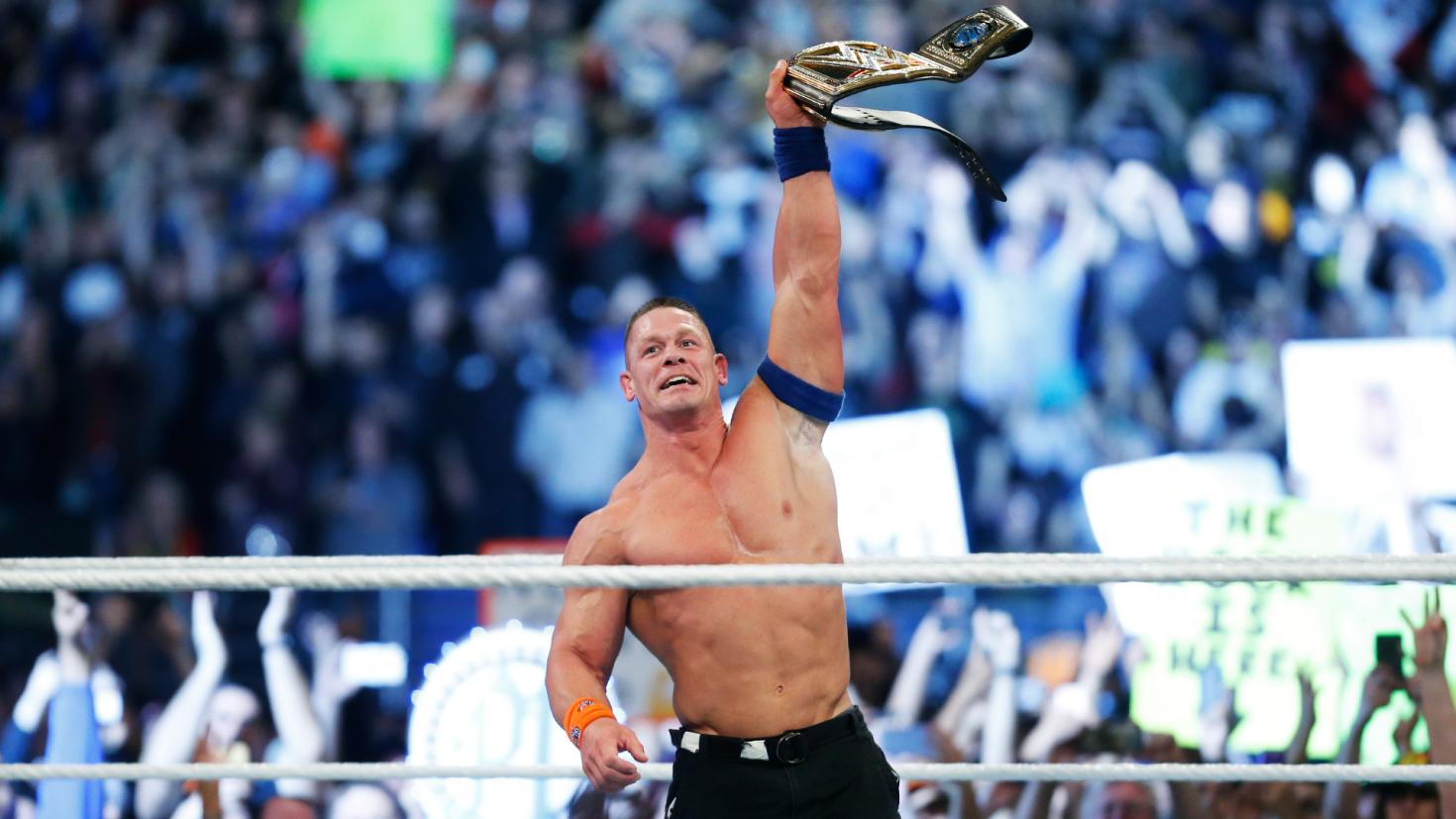 To be honest, I think we'll see a little of both from John Cena. I think we'll continue to see him on a regular basis, feuding with young stars like Baron Corbin, to assist them with their appeal to the WWE audience. But, as we saw this past week, Cena looks like he will also be used as a big match maker and will be paired with the likes of Shinsuke Nakamura.
Some have and may criticize Cena for becoming a part-time wrestler and say that it's very hypocritical of him. Look, I'm not going to hate on John Cena because Hollywood seems to want to put him in every movie. John Cena has reached a new level in Hollywood. After several movie and TV show appearances, Hollywood has really reacted well to Cena and he seems to be getting more and more lead movie roles. If I were John Cena (I'm not by the way), I might go to Hollywood too, especially the way WWE fans still treat me. Also, I could very well see John Cena becoming a major Hollywood star. Maybe not as big as The Rock, but who knows? He might get to that point some day.
Overall, I'm happy for John Cena. He seems to be very happy doing WWE and movies on the side… or is that reversed now? Either way, John Cena will always have my respect as a performer, wrestler, movie star and human being. Full-time or part-time, John Cena is a world class WWE Superstar and a world class human being and I'm happy to have witnessed his greatness in and out of the ring.
Thanks for reading, everyone!
For more news, rumors, videos, podcasts and exclusive articles, follow us on Twitter @PWPNation.