In his latest, PWP Nation's Caden Moran explains the issue with WWE's booking tactics with babyface's and how being a heel is the best thing to be in WWE
For years now, being a heel, or the bad guy, in professional wrestling has always been labeled as the "cool" thing. Don't get me wrong, being able to get thousands of people at a time to boo you must be considered an achievement.
However, in today's WWE, there lies an issue that always seems to go unnoticed among the WWE Universe. For the past few years, WWE has struggled to perform the task that should not be as difficult as they make it. Now more than ever, WWE has struggled to book the fan-favorites such as Neville, Sami Zayn, Seth Rollins, and possibly the biggest one of them all, Roman Reigns. Now, with Neville and Zayn as heels, Vince McMahon and WWE have proven that the biggest wrestling company in the world struggles, and will continue to struggle, performing the task that makes us love professional wrestling: booking the ultimate babyface.
If we are looking at the last great booked babyface for WWE, we would have to look back to 2013 with none other than Daniel Bryan.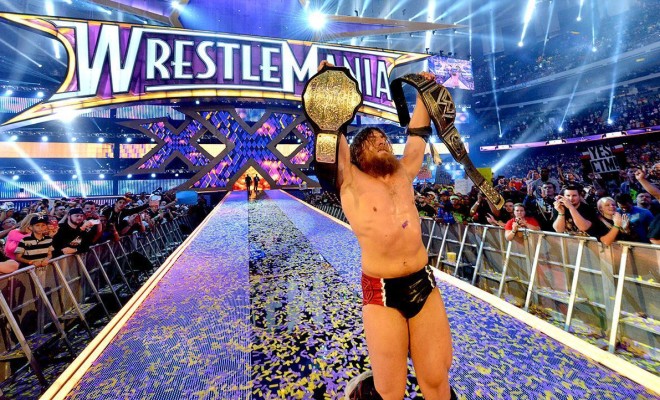 Bryan's rise to triumph from the put down by authority weakling to the ultimate underdog who claimed the WWE Championship at WrestleMania 30 will go down in history as one of the greatest stories told. The truth is that Daniel Bryan was never intended to be put in the position he was put in. The higher ups never saw Bryan as world championship material until the fans forced their hand. Even back in 2013, WWE was incapable, and not willing, to book and push the top babyface correctly in favor of the heels.
Now to the present.
This year alone, I have realized how much of a struggle it is to be a babyface in the WWE. For example, let's look at someone who could have easily been the next Daniel Bryan. Let's talk about former NXT Champion, and now heel, Sami Zayn.
Sami Zayn easily resembles a 2013 Daniel Bryan. With the small size and incredible in-ring ability along with the ability to make the fans feel bad for him and his failures, Sami could have instantly been booked as the ultimate underdog. Overcoming all the obstacles such as Kevin Owens and multiple losses, Sami Zayn had the story being told for him. The higher ups continued to refuse Sami Zayn any opportunity or main event push. WWE's inability to properly book Sami Zayn, even after moving him to the "land of opportunity", Smackdown Live, forced them to do what they have done with many other stars: they turned him heel. It seems that once WWE turns a likable babyface heel, it just means they are so incompetent that they have no clue on what to do with them.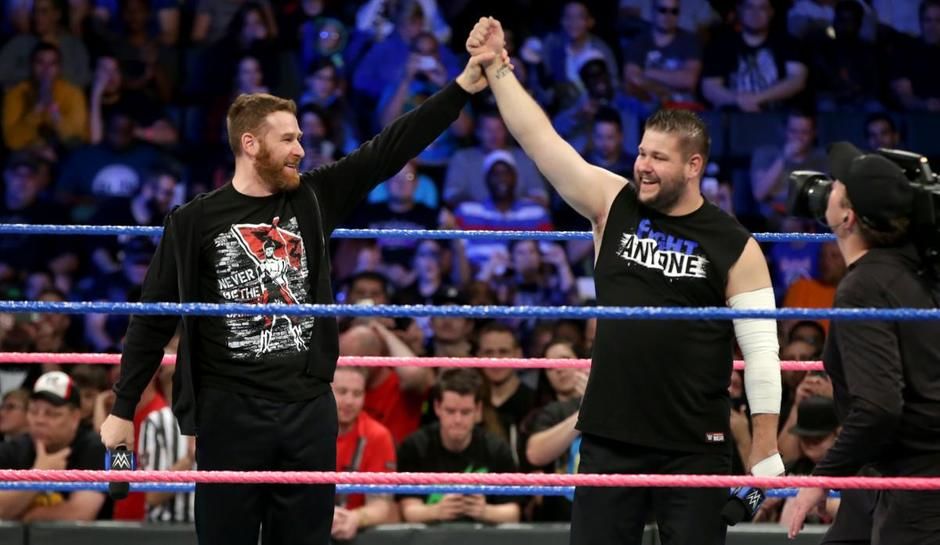 Hell, there was a point this year not too long ago where every single champion was a heel. That tells all you need to know.
Don't get me wrong, though. WWE have done a great job booking babyfaces such as Braun Strowman, The New Day, and, even with his early struggles and previously mentioned, Seth Rollins. However, there are the guys that WWE try to book as a top babyface but fail due to going to far to quick. There is no one who fits that description better than the most polarizing star in WWE today, Roman Reigns.
We all know the Roman Reigns controversy by now. After the split of The Shield, Roman was pushed as the next top guy in WWE. Being a three-time WWE Champion, Royal Rumble Winner, and having beating the likes of John Cena and The Undertaker, WWE has made it clear that Reigns is the guy (no pun intended) in WWE, despite the fans obvious rejection. But the biggest question about all of this is simple: why is WWE's alleged top babyface considered to be the most hated among the fans?
The answer is also simple: WWE is incapable of properly booking a babyface.
Overbooked, being awarded to much to soon, and being made to resemble a early 2000's John Cena, Roman's poor booking has made him go from potential top babyface to an all around reject by the fans. When you have a guy with the talent, size, and demeanor of Roman, it really should not be so hard to book him to where the fans can actually support him.
I want to believe in the babyface, but I simply cannot in today's WWE. Other than Braun Strowman, WWE's handling of their babyfaces has hindered multiple talents, and will continue to hinder talents. You can't tell me they book babyfaces the way they do because it "adds to the story" or it "is a slow process" when this has been the issue since the Daniel Bryan days. Like I said, I want to believe in the babyface, but if WWE continues to book the way they do, there is no hope.
Believe me, that is not what is best for business.
Check out Caden Moran break down the latest happenings in WWE on our PWP Nation YouTube Page