Greetings.
There are a few things I'd like to address this time around.  In my last column, I expressed justifiable skepticism about the marketability of Jinder Mahal and Brock Lesnar being the main event of the upcoming Survivor Series pay per view.  Apparently my esteemed colleagues in WWE head office must have taken note, because I see that they suddenly decided to have Jinder drop the belt to AJ Styles, with AJ now being programmed to fight Brock at Survivor Series.
While there are no prevailing issues between Brock and A. J., at least there's some perceptible heel vs. face conflict, which should enhance things somewhat.  The last time I checked though, it was still being billed as a non-title match, which seems kind of pointless and counter-productive to me.  Hopefully the powers that be will see fit to simply make it a damn title match – I have no idea why the hell they would choose not to.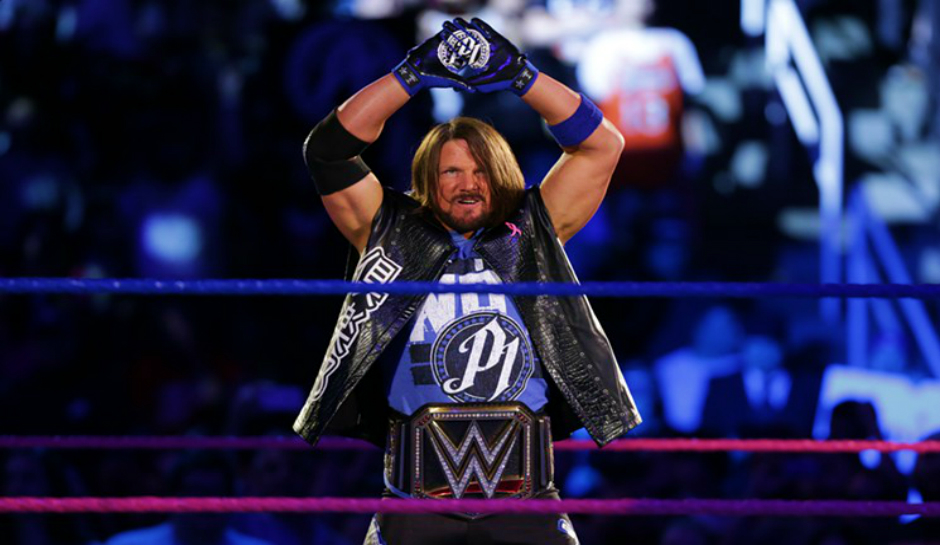 Having said that, If they do have a Styles-Lesnar title bout, hopefully they won't be just having poor A. J. dropping his strap to the Beast – which is the rumored to be the plan.  While it would be a step in the right direction to solidify the titles into one penultimate belt, I could see more merit in having AJ evolve into a Daniel Bryan type people's champion, than to have Lesnar – who hasn't really set the world on fire as the Universal champion, wearing both belts and only working on the occasional major pay per view.
The other major development in the WWE this past week was the surprising transformation of monster heel, Brawn Strowman, into a face.  Not to be raining on anyone's parade, but I have decidedly mixed perspectives on that whole charade.  Back in the day, when I was booking the acclaimed Stampede Wrestling promotion, I orchestrated a number of successful switches – either from heel to face or face to heel, including having icons like Dynamite Kid switch from face to heel, or David Shults go from heel to face and there's no doubt that it can be a very effective booking technique.  At the same time though, there needs to be a very pronounced method to the madness.
First off, I found that in order to really elicit a pronounced reaction from the marks, the guy that's being switched needs to be really "over" – either as a heel, or as a face, before he's switched.  In other words, he needs to be really hated or loved, because the emotional pendulum tends to swing all the way back in the other direction when he's turned.  Conversely, if a guy is only eliciting a lukewarm, limp-dick reaction beforehand, he'll likely get about the same reaction when he switches.  At this stage, not necessarily through his own shortcomings, Strowman hasn't really garnered that much heat as a face, so it's unlikely that there will be all that much of a groundswell of support for him now that he's a face.
Another important thing to consider is whether the guy who's being switched is capable of serving a better purpose in his new persona than he did in his old one.  An important aspect of that is whether the promotion has set the table well for him, as far as prospective opponents goes.  By that token, there generally should be some red-hot rivalries in place – those being the former friends who double-crossed or screwed him, or the former friends that he double-crossed or betrayed.  Beyond the fact that there's instant heat in place, to fuel the fires, the ostensible spin-off should be compelling enough to capture the fans' imaginations.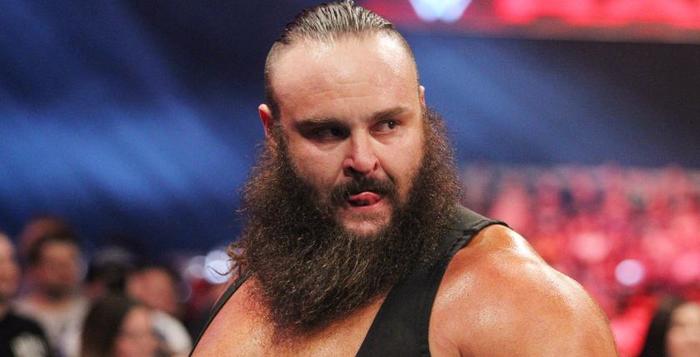 Case in point, when the WWF (as it was then called) switched Andre the Giant from face to heel, it got over huge (or "yuuuuuge", as WWE Hall of Famer, Donald Trump would say), because not only was there ample heat, but the notion of the "immoveable object" (Andre) colliding head on with the "irresistible force" (Hogan) did, indeed, capture the imaginations of the fans.
I can't say that's been the case thus far with Strowman, as even though he's now a face, there are no discernible really hot, compelling opponents in place for him to work with.  Instead, there's a motley crew of nondescript heels, who ostensibly perpetrated the double cross – such as the Miz, Gallows, Sheamus and Kane.  No knock on any of them, but from what I've seen none of them have the wherewithal to garner anywhere near the type of reaction that Andre and Hogan did.
Aside from all of that, it's still quite questionable as to whether Strowman has what it takes to get over as a face.  When Andre was a face, he primarily worked only in battle royals – which suited the purpose, because that was still the era of the territories and the usual format was to have ten or twenty other guys gang attack him and he would eventually overcome their assault and go over.  Beyond that, Andre tended to be perceived as the affable, innocent, friendly giant, Shrek type, which enhanced his appeal.  The same can't be said for Strowman, who doesn't seem to be anywhere near as endearing.
Another extremely important consideration when you're switching a heel to a face is his ability to garner sympathy – which is a major part of getting over if you're a face.  One of the best examples of this was Daniel Bryan, when he switched from heel to face.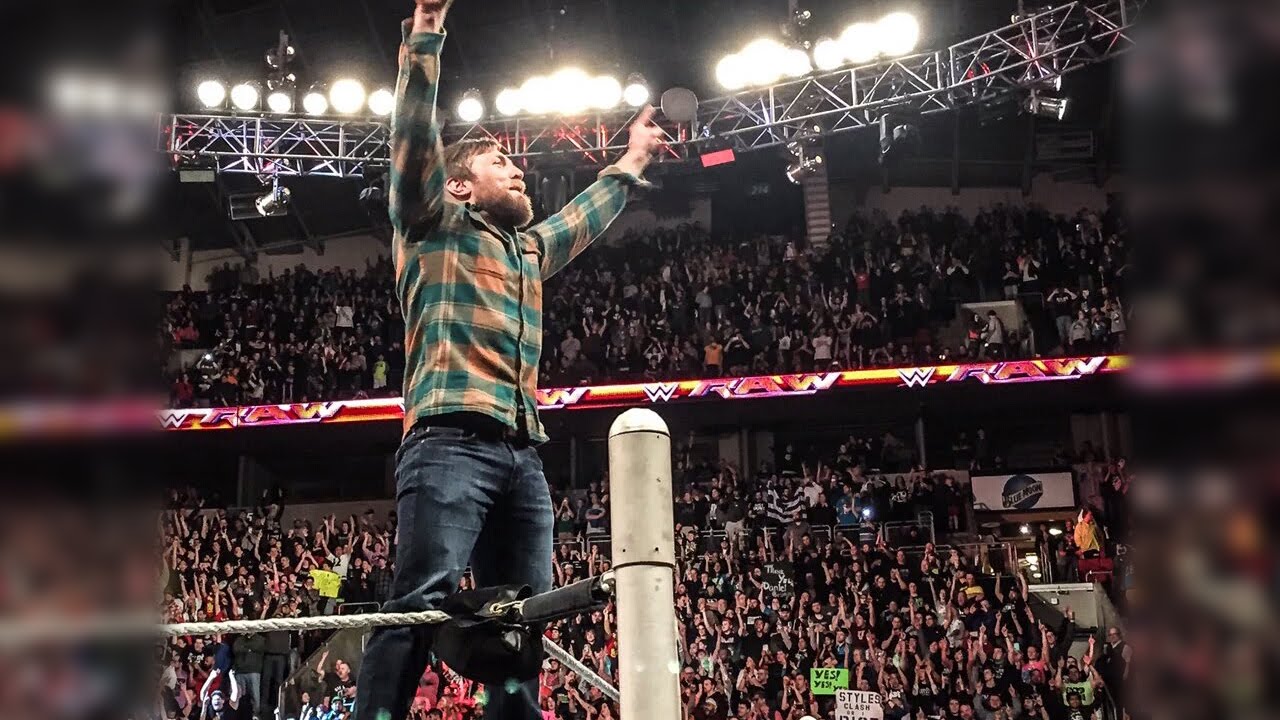 Daniel's change of character got over spectacularly well because not only was he smaller (and thereby better suited to garnering sympathy), but he understood, implicitly, the "make the big sell and then come back with fire" corollary that was indigenous to all the really great baby faces, which ultimately evolved into the incredible "yes! yes! yes!" phenomenon. Not to be cynical, but I can't, frankly, envision, a big, overpowering monster type, like Strowman, duplicating anywhere near that type of reaction from the masses.
Having said all of that, I'm pretty skeptical that Strowman's conversion from heel to face will result in any long term, pronounced success.  Unless there's some compelling, new element to the storyline that they have in mind, I'm anticipating that Strowman's turn is destined to turn out about the same as that of other pseudo giant/monster types, such as Ryback, Giant Gonzalez, Zeus, Uncle Elmer and Earthquake & Tugboat types – none of which really set the world on fire or resulted in any long-term success.   I'm hopeful that somehow Strowman can and will rise above all of this, as I'm told that he's a hard-working, dedicated team player who has more than paid his dues. We shall see.
In closing, this weekend marks Remembrance (or Veterans) Day in Canada and the United States.  I'd like to acknowledge and express gratitude to all the members of the armed forces, past and present who have and continue to selflessly serve all of us.  I'd also like, at this time, to pay respects to the following fallen soldiers from the wrestling fraternity who left us in the past year, including: my brother Smith, Jimmy "Superfly" Snuka, Tokyo Joe, Ivan Koloff, Chavo Guerrero, Diane von Hoffman, Dennis Stamp, Rosey Anoa'i, Ron Bass, Stan "Krusher" Kowalski, Nicole Bass, Lance Russell, Larry Sharpe, George "the Animal" Steele, Bobby "the Brain" Heenan and Bob Sweetan.  Thanks for the memories and may they rest in peace.
I shall look forward to catching up with you next time for my perspectives on the upcoming Survivor Series pay per view. Until then.
For more news, rumors, videos, podcasts and exclusive articles, follow us on Twitter @PWPNation.