On the 80th edition of "Hart Murmurs," Bruce Hart gives his thoughts on this past week's WWE No Mercy show. 
Greetings.
This week, I'll render my perspectives on last weekend's "No Mercy" pay-per-view, from top to bottom.
Brock Lesnar (Champion) vs. Braun Strowman
WWE Universal Championship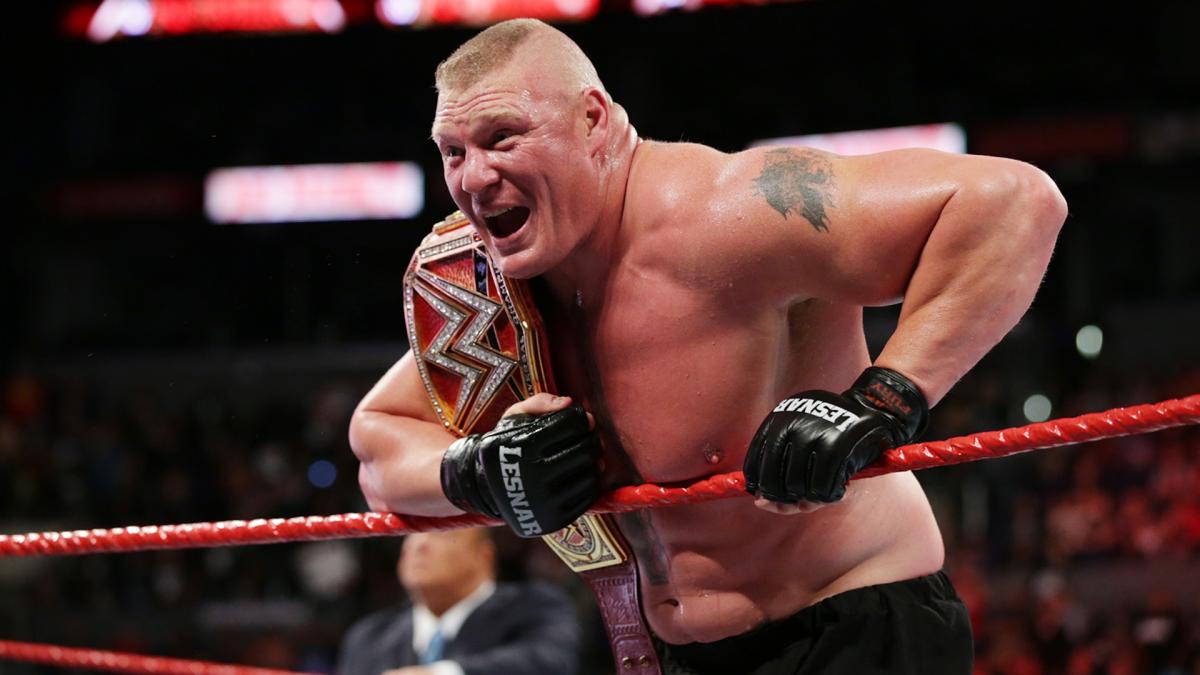 While this match, by no means, was a match of the year candidate, it nonetheless exceeded my expectations, with Brock Lesnar eventually going over in the middle to retain his Universal title and solidify his standing as the real "big dog" among the WWE's heavyweights (no offense to Roman Reigns).
Having been beaten pretty decisively, I'm wondering if this means that Braun Strowman is on his way down the ladder, or perhaps even out of the WWE – like the departed Ryback, who initially came in with a lot of fanfare, annihilating everybody in his path ("feed me more") but after getting beat, was soon after sent packing.  Hopefully that won't be the case with Strowman, as I think he still has some potential, if they put him with the right opponents.
Roman Reigns vs. John Cena
This match, which saw John Cena do the honors for Roman, reminded me of the WrestleMania showdown back in the day between Hulk Hogan and Ultimate Warrior – which saw the Hulk, who had been the WWF champion and the face of the franchise for several years, do the job and pass the proverbial torch to Warrior.
Even though the proverbial torch has similarly been passed, the jury still seems to be out, however, as to whether the so-called Big Dog is capable of following in the fabled footsteps of other iconic champions such as: Cena, The Rock, Randy Savage, Shawn Michaels, my brother – the Hitman and the aforementioned Hulkster – all of whom rose to the occasion.  Roman seems to have most of the intangible qualities and, in my opinion, as the Beatles ruminated in their classic "Hey Jude," he's just waiting for someone to perform with.
If the WWE brass were to put him in the ring with the right opponents, including the likes of the Viper, the Beast, or perhaps the Game, and come up with some well-considered storylines, I could see him silence the skeptics. Hopefully he'll get the chance to show us what he's really capable of.
Neville (Champion) vs. Enzo Amore
WWE Cruiserweight Championship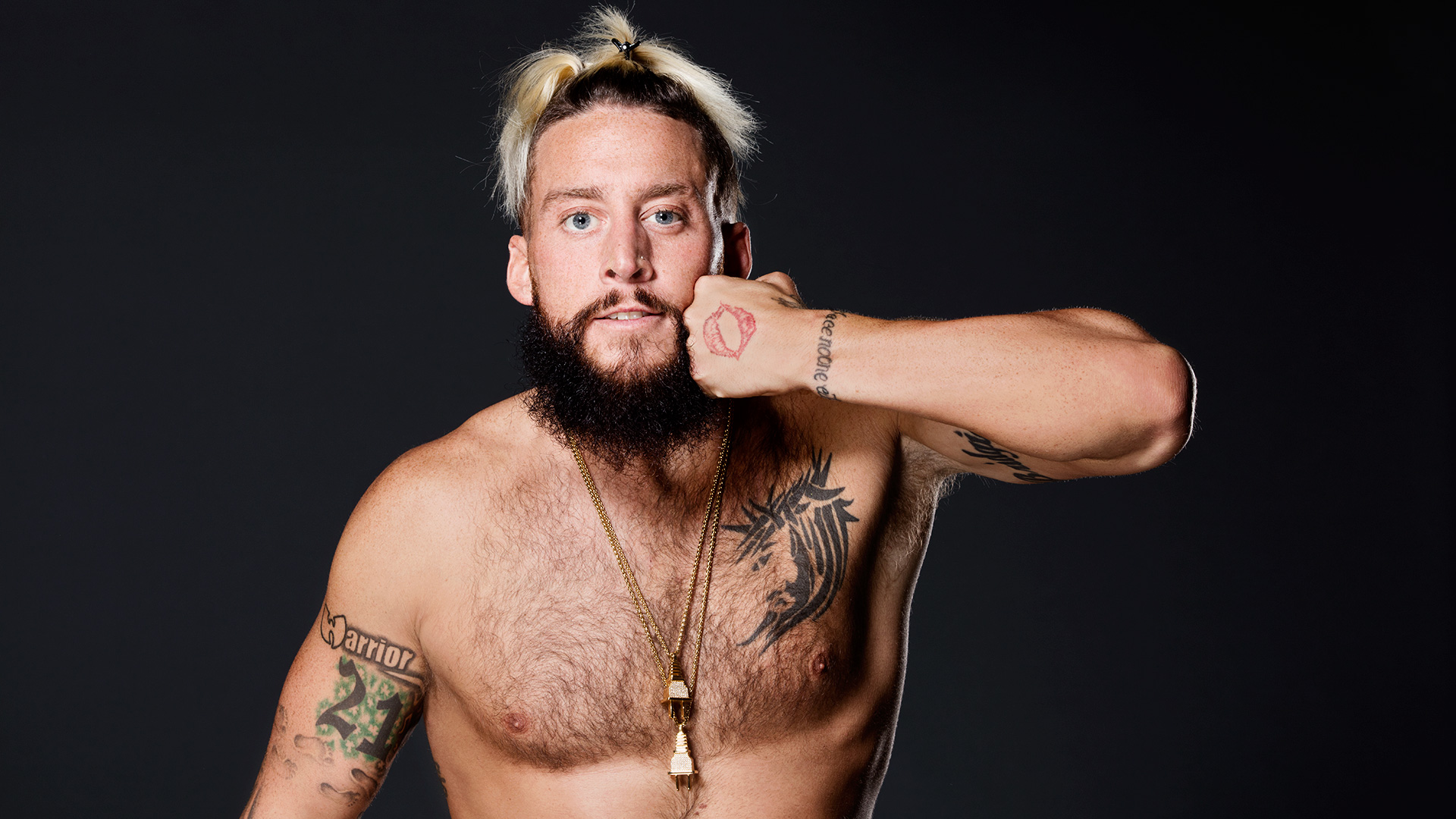 I had decidedly mixed perspectives about this bout.
On the one hand, I thought Neville – the King of the Cruiserweights, did a terrific job in carrying his inexperienced opponent.  The finish, however – which saw Enzo Amore, the babyface, win the title by blatantly kicking Neville in the nuts (a cheap shot heel move), just after Neville had executed a spectacular twisting back splash off the top (a classic babyface move), was ass-backward and not only did it do nothing to get Enzo over – at least as a baby face champion, it cheapened the whole aura of the Cruiserweight title, as well.  If the WWE is planning to turn Enzo into a chicken shit heel champion, perhaps there's some merit in having him win with a nut shot, but if not, otherwise, they could and should have come up with something that better served their purposes.  We'll see what happens.
Dean Ambrose & Seth Rollins vs. Sheamus & Cesaro
WWE RAW Tag Team Championships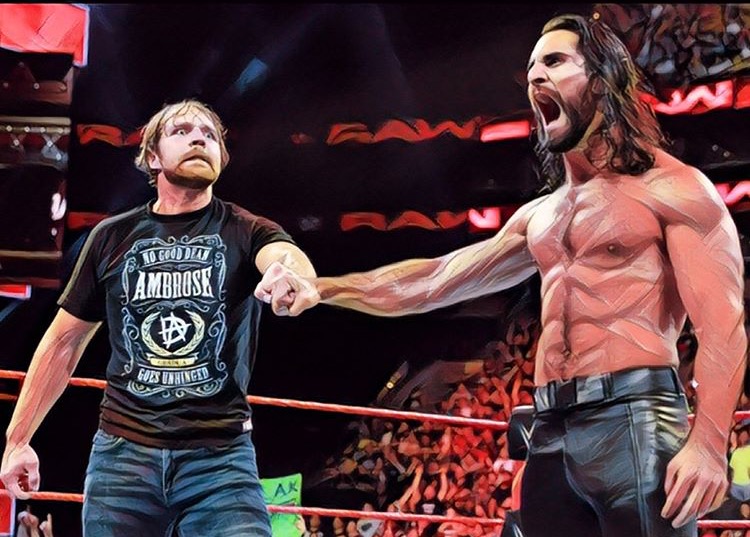 I'm not really sure why the WWE even saw fit to have this match on a pay-per-view, because these two teams have already wrestled countless times lately and there was no compelling reason to have them going at it again.
Beyond that, even though these two teams are supposedly faces, neither of them seem to be really that popular or appealing to the marks. Having said that, I, nonetheless, still give props to all four of them for having busted their asses in this hard-hitting affair.
In the end, Seth Rollins and Dean Ambrose, to nobody's surprise, went over.  At this juncture, it's unclear as to who the WWE brass has lined up for them.  If Jeff Hardy wasn't injured, I could see some merit in having he and Matt work a program with Rollins and Ambrose – as that could be pretty hot.
Alexa Bliss vs. Sasha Banks vs. Bayley vs. Nia Jax vs. Emma
WWE RAW Women's Championship
This match was better than most people expected, as the girls sustained a pretty good pace and kept it pretty much on track.  I was a bit surprised to see Alexa retain her title here, as it had been widely speculated that Nia might go over, or that, perhaps, Sasha might regain the title.
Little Miss Bliss, however, seems to be on a roll though and I could see her doing some good business with some of the equally diminutive but extremely talented highly new Japanese girls.
The Miz vs. Jason Jordan
WWE Intercontinental Championship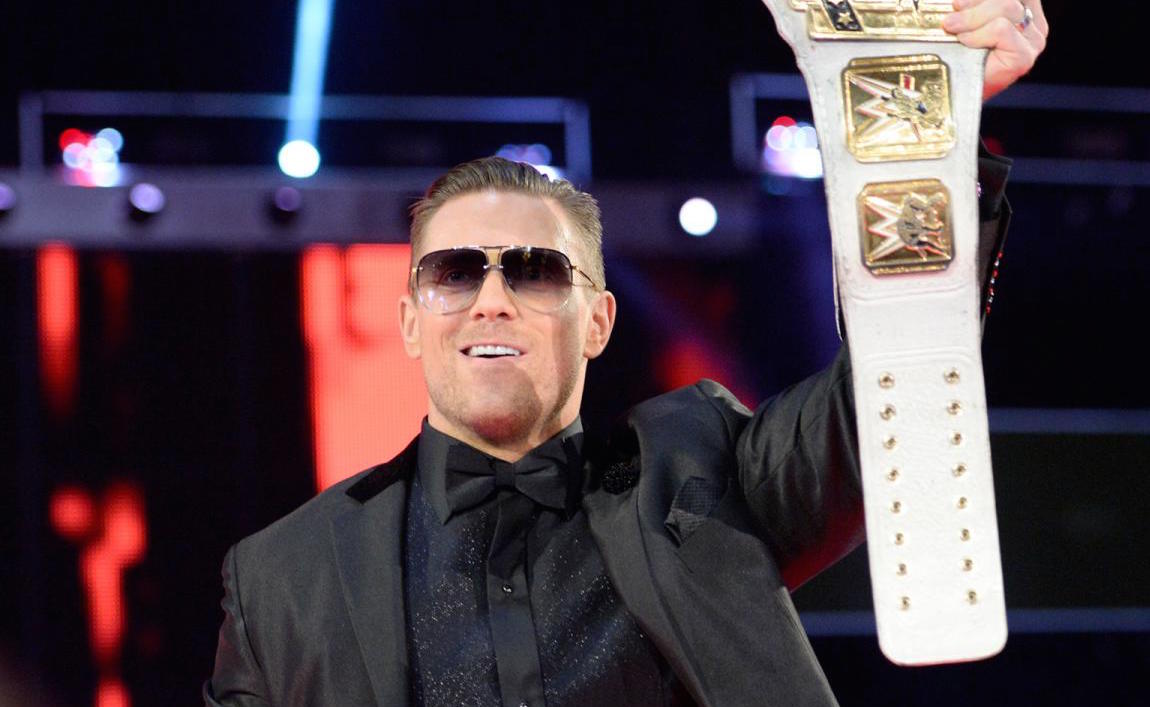 I had mixed perspectives about this match.  On the one hand, the Miz exceeded most people's expectations, in sustaining a decent pace and getting the inexperienced Jordan over.
The finish, however, which saw Curtis Axel and Bo Dallas blatantly interfere, right in front of the referee – which enabled the Miz to cop a cheap win, was ill-conceived bullshit and an insult to the intelligence of the fans.  Afterwards, I found myself asking the obvious question:  "where the hell was Jordan's father" and RAW general manager, Kurt Angle, when three heels hit the ring and victimized his son?"   The fact that Kurt was nowhere to be seen or wasn't even mentioned during the miscarriage of justice made me wonder what the hell was the point of having him cast as Jason Jordan's father in the first place?
Not to digress, but the whole, illogical storyline reminded me of the equally lame charade a few weeks back when Vince McMahon was being bloodied and battered by Kevin Owens, while Shane McMahon, his son, and the object of Owen's supposed animosity should have been hitting the ring to rescue his dad, but was equally conspicuous by his absence.
Far be it from me to be criticizing the acclaimed script writers in WWE head office, but those two major storylines should have been done a lot better. In any case, on that disparaging note, I'll call this a wrap but will look forward to catching you next time.
For more news, rumors, videos, podcasts and exclusive articles, follow us on Twitter @PWPNation.