Greetings.
Like many of you, I'll be watching, with keen interest, some of the match-ups on this weekend's "No Mercy" pay-per-view and I'll endeavor to preview the card, here and now, offering my predictions and perspectives.
Universal Title Match – Brock Lesnar (champion) vs. Braun Strowman: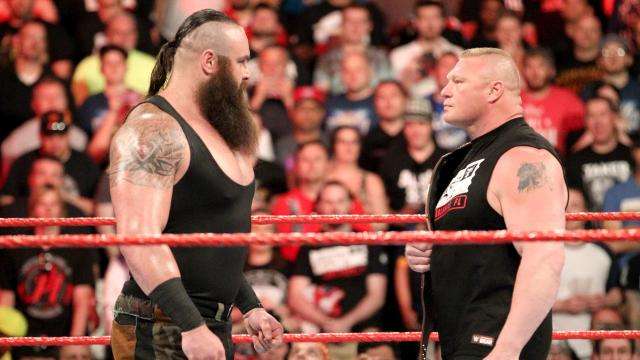 The common consensus here is that Lesnar will be going over Strowman in this one, probably pretty decisively.  That may well be the outcome, but my inclination here would be to have Strowman – who's been poised to ascend to the next level for some time now, finally rise to the occasion by beating the Beast.  What would really add some fuel to the proverbial fire would be some kind of dastardly double cross by Paul Heyman, with Paul then taking on his new "client" – Strowman.  If Strowman gets beat cleanly here, as many have predicted will be the case, the writing would probably be on the wall that his stock is on the decline and he could well fade into oblivion, like other heavily hyped pseudo monster types such as Zeus, Giant Gonzalez, Bracchus, John Studd and Ryback – all of whom seemed poised for superstardom but never seemed to live up to their ostensible potential.
John Cena vs. Roman Reigns: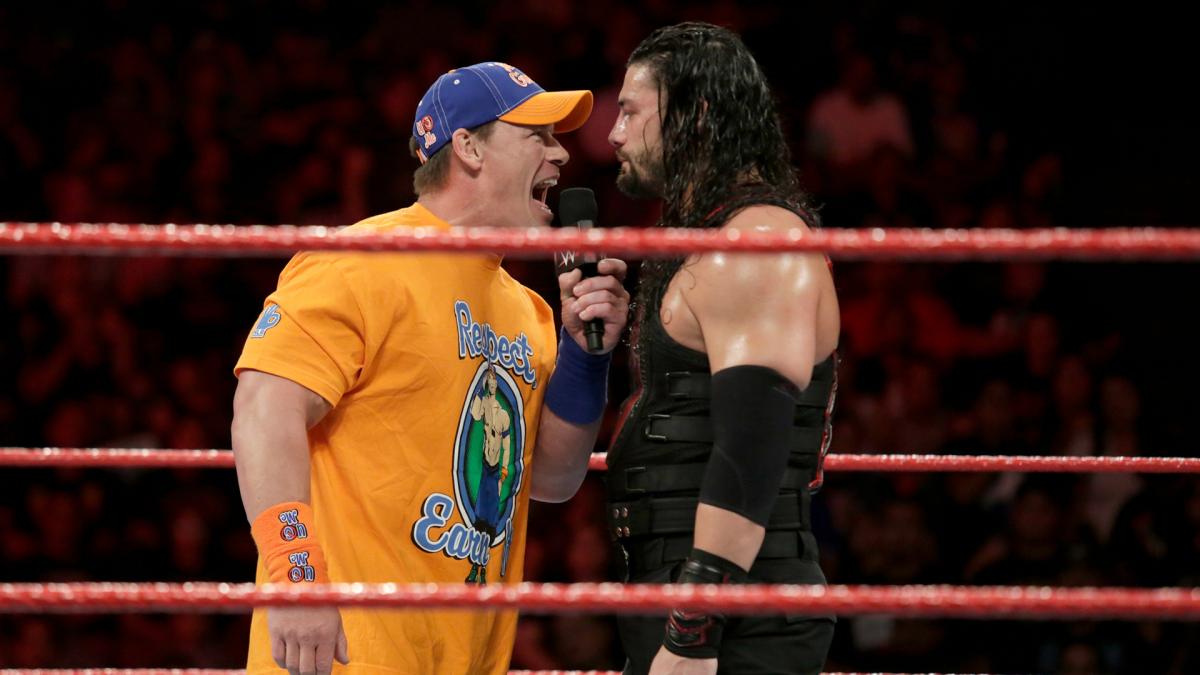 Cena and Reigns remain two of the WWE's most polarizing and enigmatic performers, in that while both are perceived to be faces, they're probably two of the most unpopular and universally disliked characters in the WWE.   That's no knock on their talent, but their personas, for whatever reason, tend to turn people off and invite derision and ridicule.  I have no idea what the WWE creative department has in mind for the finish, but if I were pulling the strings, I would probably have Cena perpetrate some kind of heel turn in this one which might entail some kind of double cross or skull-duggery – perhaps even a stretcher job and a lot of drama that appears to have seriously injured Reigns. I would then have Roman out of action for a while, recovering, and build up to some big epic rematch at a pay-per-view down the road. In the meantime, I would let Cena have a run as a heel and see how that goes.
RAW Tag Team Championship – Cesaro and Sheamus vs. Dean Ambrose and Seth Rollins: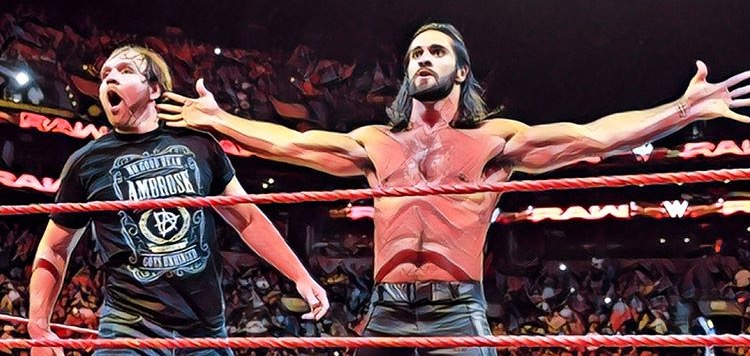 While both of these teams, at least on paper, are supposedly "over", for whatever reason this match doesn't really grab me.  They've already had countless matches with each other in recent months – none of which were that compelling, so there's no real demand for them to be fighting again.  As well, there's not much clear indication who's the faces or who's the heels – which doesn't enhance things, either.  Beyond that, Ambrose and Rollins, in recent months – who were really over back in their Shield days, seem to have lost that "eye of the tiger" element that made them so compelling and, as of late, quite often seem to be just going through the motions.  Cesaro and Sheamus also haven't really been setting the world on fire lately, either.  Hopefully both of these tandems can get their proverbial shit together in this one.  My anticipation is that Ambrose and Rollins will win the straps here.  If so, hopefully they'll start reverting back to the type of workers they used to be, but I'm not really holding my breath.
Finn Balor vs. Bray Wyatt:
While both of these guys have undeniable appeal, this match hasn't really captured my imagination.  Their previous matches have all been pretty flat and unappealing andtheir respective styles aren't really all that compatible.  I'm not sure what the WWE has planned
for  either of these guys, but I could see a lot more business having Balor fighting equally dynamic performers, such as Neville, Nakamura or even some of the "205" guys.  Having said that, I'm expecting Wyatt will probably be going over here.  Hopefully the outcome won't be too contrived or immersed in esoteric nonsense.
WWE Cruiserweight Championship Match – Neville (Champion) vs. Enzo Amore:
This match is intriguing, in part because these two haven't worked with each other before, but be.  Neville – the "king of the Cruiserweights" has really stepped up his game lately and become one of the WWE's most dynamic, albeit underrated and underappreciated performers.  Enzo, thus far, hasn't really distinguished himself thus far as anything more than his former partner -Big Cass' undersized, tagging along for the ride, flunky.   I, frankly, have no idea whether Enzo is capable of rising to the occasion in this one, but if he can, it might be a big step toward people taking him seriously – which, at this point, they don't seem to.  Neville is certainly a good enough worker that he can probably make Enzo look like the real deal.  If so, they need to keep it pretty simple and work within Enzo's limitations.
RAW Women's Title Match – Fatal Fiveway – Alexa Bliss (Champion) & Bayley & Sasha Banks & Nia Jax & Emma:
This has the potential to be a pretty compelling clash, as, with the possible exception of Emma, the other four are all perceived to be pretty decent workers.  It's kind of comical that Alexa – who's by far the smallest one in there, is cast as the villainous heel.  As far as I'm concerned, Sasha is still as over and capable as any diva in the WWE these days, but, for some reason, her stock seems to be on the decline these days, which is too bad.  The prevailing scuttlebutt from what I hear is that the WWE wants to put the strap on Nia and turn her into a monster type heel.  I could see the merits of that, but I'm not convinced, from what I've seen if she's a good enough worker to warrant that type of push.  In any case, there's a lot of intriguing possibilities here.  Hopefully this one will live up to my expectations.
Intercontinental Title Match – the Miz vs. Jason Jordan: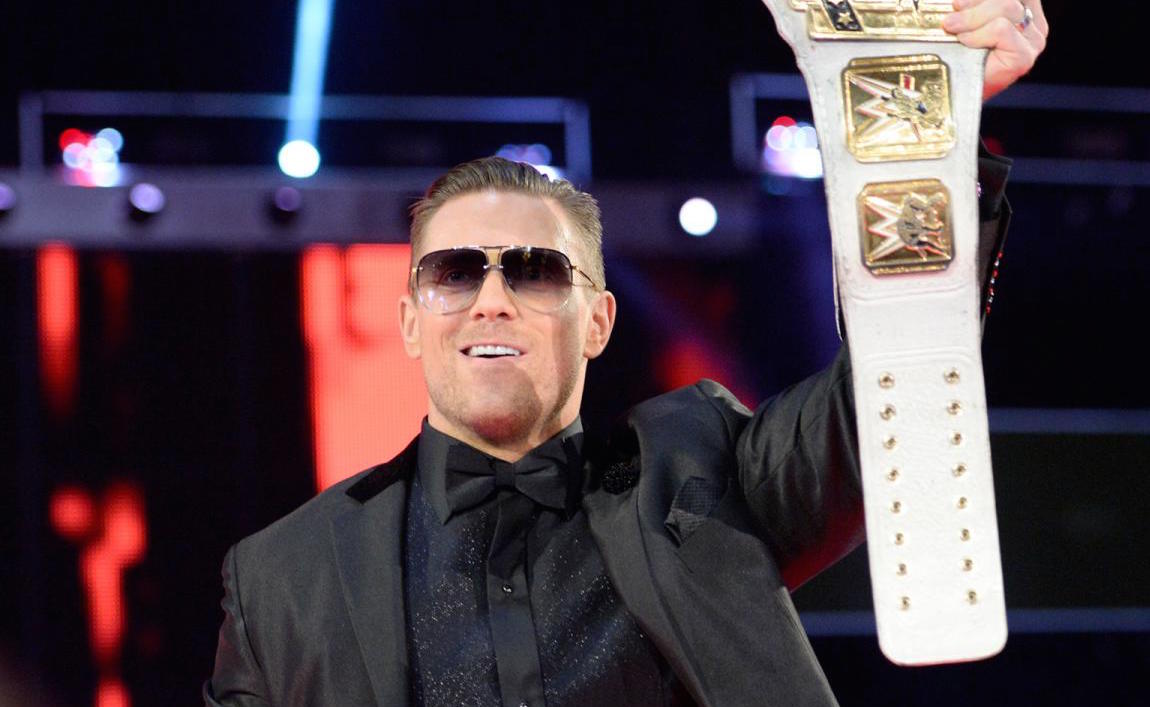 For whatever reason, this match hasn't really captured my imagination.  Their respective styles don't seem all that compatible and the storyline leading up to the match hasn't been all that compelling, either.  Hopefully Miz has the wherewithal and ring savvy that he can bring out the best in the inexperienced Jordan, but I'm not really counting on it.  I'm anticipating that Miz will be keeping his belt in this one – hopefully without incurring too much illicit bullshit though.
In winding up, I'd like to pay my respects to the legendary Bobby "the Brain" Heenan, who passed away this past week after a long and tough battle with cancer.  Bobby was one of the most colorful characters in the business and will be missed.  Condolences to his family.
On that somber note, I'll call this a wrap but will look forward to catching up with you next time for my reviews on No Mercy and whatever else.  Until then.
For more news, rumors, videos, podcasts and exclusive articles, follow us on Twitter @PWPNation.