Greetings.
I trust you enjoyed the biggest show of the season, SummerSlam, which took place this past weekend in Brooklyn. For me, the show ran the gamut – from some incredible, awe-inspiring performances to several lacklustre, uninspiring matches that dragged the show down or simply failed to deliver. In any case, without any further preamble, I'll give you my candid critiques, here and now.
The first match of the afternoon was a high tempo cruiserweight title match between two of my favorite WWE performers, Tozawa and Neville.  This fast-paced, hard-hitting affair got the show off to a rousing start, with some spectacular, well executed spots and good intensity throughout.  In the end, Neville reaffirmed his reputation as the "King of the Cruiserweights", but Tozawa also showed why he's considered one of the WWE's unsung heroes.  Kudos to both for an ass-kicking opener!
The second match, for the SmackDown tag team titles, pitted long reigning champions, the New Day (Big E and Xavier) against the Usos, with the Usos coming out on top, to emerge as the new SD tag champs.  Even though both teams worked hard and did some nice spots, for whatever reason this match never really seemed to get off the ground, though.  With their loss, it's been speculated that New Day will be broken up and Big E might be headed for singles matches, which might be good for him – much like when my brother Bret, after his tag run with Anvil, ended up going on  to even bigger and better things as a singles performer. As for the USO's, hopefully they'll have a more auspicious run as tag champs this time around than last time.
Following that, John Cena and Baron Corbin hooked up. Although I had doubts about this one beforehand, they surprised me by having a pretty decent match, which saw Cena go over. I'm not sure if this means that Corbin – who not that long ago, appeared to be poised for a big push, has been written off, much like other heavily hyped giants, such as Zeus, Nailz, Giant Gonzalez and Kergan, all of whom came in with a lot of hype fanfare and then seemed to fade without ever really delivering. Hopefully that won't be the case, but at this stage, it certainly appears that Corbin's stock has dropped appreciably.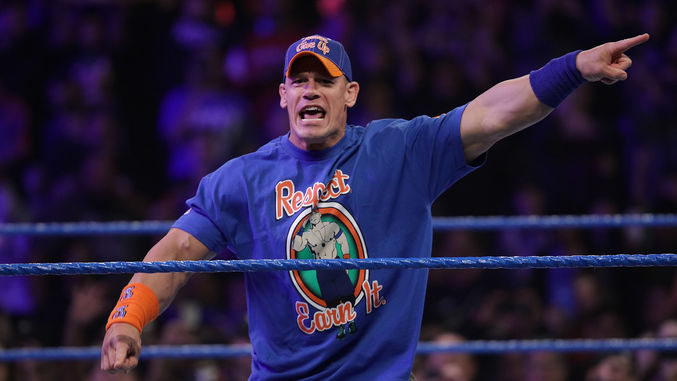 The next match on the card, for the SmackDown women's title, was a pretty solid, inspired clash between Naomi and my niece Natalya, with Nattie, going over. I was pleased that,  unlike most Divas debacles, they didn't go overboard on over-rehearse high spots and whatnot and mostly stuck to just wrestling. Congratulations to Nat on finally winning a title, hopefully they'll let her keep it for a while.
The fifth match on the marathon card was the proverbial "battle of the giants", between Big Show and Big Cass.  Back in the day, a match of this magnitude, pitting supposed mega forces like this would, no doubt, have been a stand on its own main event on any pay per view – as was the case at Wrestlemania III, when Andre the Giant and Hulk Hogan drew one of the biggest gates in wrestling history.  This clash of the titans, however, seemed to lack the mystique or appeal of Andre and Hogan though, and even though Cass went over the reaction was relatively muted.  I assume that Show is perhaps being phased out, or headed for retirement – if so, good on him for at least doing the honors with no contingencies or phony pretexts.
With the win, I would have thought that Cass might be getting a big, mega push, but the very next night on RAW they had him lose to Enzo, which didn't make any sense whatsoever.  I think Cass could be a major fixture for years to come, but  if he's going to ascend to the next level, he needs to find the proverbial "eye of the tiger" and become a more ruthless, scary, one man wrecking crew – along the lines of Sid Vicious, when he first hit the scene back in the 90's.  He, of course, can't do it on his own though and needs to be used a lot more judiciously by those pulling the proverbial strings in WWE head office.
The next match, if you can call it that, was an abbreviated and abortive encounter between Randy Orton and Rusev, which lasted about fifteen seconds and saw Rusev get unceremoniously destroyed.  It's appears that the writing is on the wall for  Rusev – who not that long ago, seemed to have some potential as a quasi-Commie type heel, that he's on his way out the door.  If so, I think the WWE could and should have gotten more mileage out of him and Lana – whose stock has also dropped appreciably lately, as well.  As for Randy, for whatever reason, even though he won, he seems to be stuck in neutral as well, lately.  He could probably benefit from some better opponents and some decidedly better booking.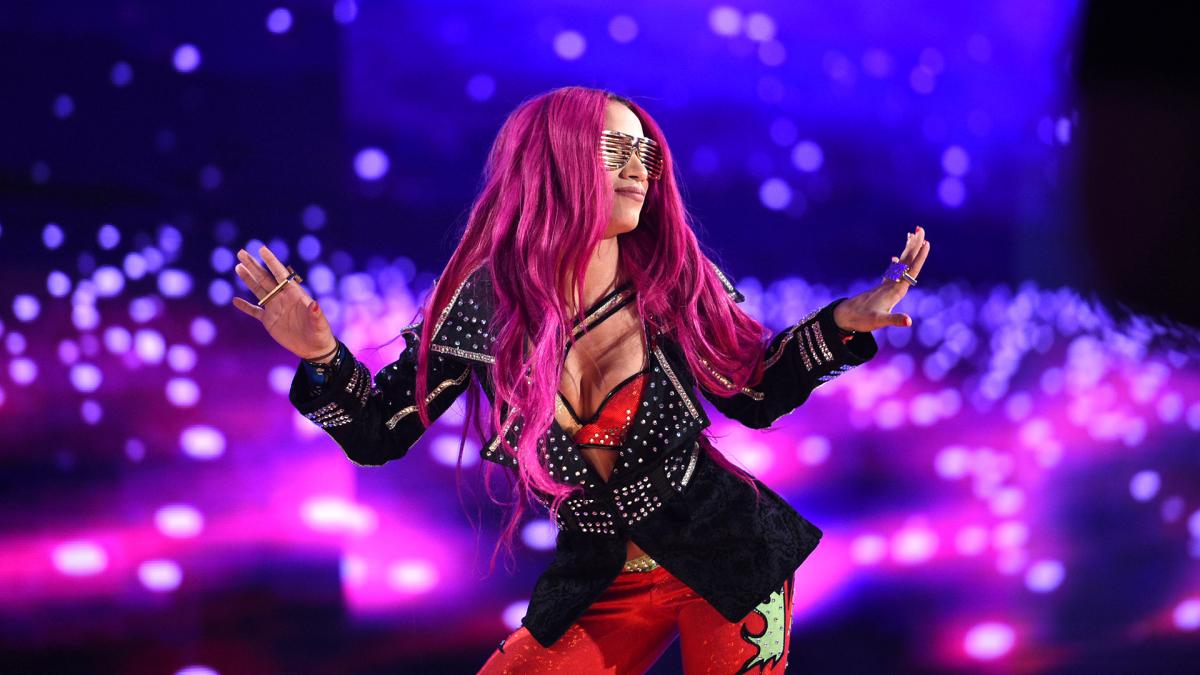 The seventh match of the afternoon was yet another title match – this time for the RAW women's title, between Alexa Bliss and Sasha Banks.  Giving credit where credit is due, this turned out to be a great match, with both girls rising to the occasion. Ultimately, Sasha regained the strap, which should set her up nicely to do business with the likes of Charlotte, Nia or Alexa, again.  I'm pleased to see the WWE seeing fit to push girls who can actually wrestle – like Sasha, Charlotte, Becky, Natalya and Alexa – which should bode well for women's wrestling, going forward.  Props to Vince, Hunter and whomever else for choosing to make it more about athletics than mere aesthetics – it was long overdue.
The next encounter on the match was the clash between the Demon King – Finn Balor and emperor of the esoteric, Bray Wyatt.  Initially, I had some apprehensions about how this match would go down, given that their styles weren't really that compatible.  I was pleasantly surprised though, as the match turned out to be pretty compelling, with both bringing it, as they say.  In the end, Balor went over, which was surprising to some, but was probably necessary in order to sustain his marketability
Match number nine was another tag team title contest, which pitted RAW tag champs, Sheamus and Cesaro against the on and off again tandem of Dean Ambrose and Seth Rollins.  While the match was nothing special, from an artistic or athletic perspective, it was probably a step in the right direction to have switched the straps, as they'd become stagnant, as of late.  I'm confident that Dean and Seth can do some business with the tag belts, but I'd like to see more intensity, better execution and less reliance on hokey, non-wrestling bullshit out of both of them.  Raise the bar, guys resting on your laurels – it's what being champions is all about!
One of my favorite matches on the card – and a bona fide match of the year candidate, was the next bout – the United States title match between the "phenomenal" A. J. Styles and Kevin Owens – with Shane O' Mac as the guest referee, which saw A. J. retain his title.  A. J. and Kevin were both on their game in this one, with Shane also doing his part.   I commend them all for a job well done!
The second last match on the card was the WWE championship match, with Jinder Mahal defending his title against enigmatic Japanese contender Nakamura.  While I thought both of these guys worked hard and tried their best, the finish – which had Jinder's pint-sized accomplices, the Singh brothers, blatantly interfere right in front of the referee, which enabled Jinder to cop the win, was contrived and lame.  Not to be admonishing Vinnie, Hunter or whomever the hell else is responsible for it, but allowing the WWE world title to be compromised and tarnished by illicit bullshit like that isn't "what's best for business."
The main event was the Fatal Fourway for the Universal title, between four of the WWE's heaviest hitters: defending champ Brock Lesnar; Roman Reigns, Samoa Joe and Braun Strowman.   By the time these guys entered the ring, the fans had already been exposed to an orgy of excess, with five title changes, a zillion high spots, swerve finishes, countless promos and whatever else, which made it hard for them to compel, captivate or even sustain the audience.  Even so, I was confident that somehow they would somehow be able to rise to the occasion – which is what main eventers getting paid the big bucks to do.  That, unfortunately, didn't seem to happen though, as the match – if you can even call it that was reduced to an uninspiring orgy of smashing each other with props, destroying the various announcers tables; repeatedly running each other into the galvanized steel steps and little or no actual wrestling.   In the end, Lesnar ended up going over, but the crowd reaction, from what I could see, was pretty subdued – almost muted and non-reactive – as if they were relieved that the long, dreary and drawn-out debacle was finally over.   Needless to say, words like "subdued" and "muted" certainly aren't the kind of adjectives you want to be using to describe the crowd reaction for the main event of the biggest show of the summer.
Overall, I think SummerSlam probably would have been better if there had been fewer matches, fewer title changes, fewer high spots and a hell of a lot less pre, post and between match babble.  Having said all of that though, I still thought it was a pretty decent show, all things considered. On that note, I'll call this a wrap but will look forward to catching up with you all next week for more news and views from the wrestling scene.
For more news, rumors, videos, podcasts and exclusive articles, follow us on Twitter @PWPNation.