The card is, of course, subject to change and it's likely there might be an additional match or two, but for now that appears to be the lineup.  I'll endeavor to give you my outlook on the big show, here and now, from top to bottom.
Fatal 4-Way for the WWE Universal Championship: Brock Lesnar (c) vs. Samoa Joe vs. Braun Strowman vs. Roman Reigns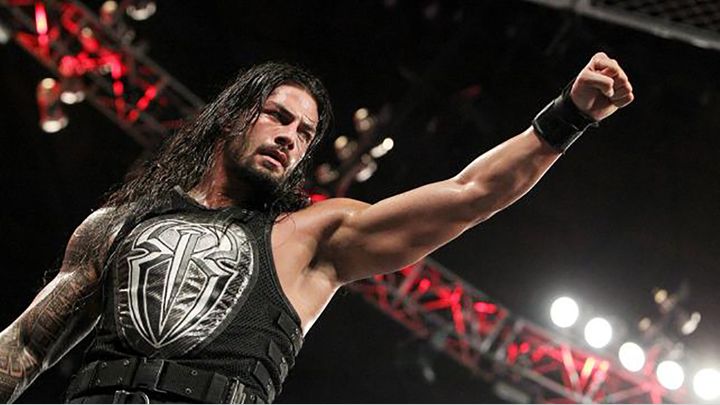 It's been widely speculated that Brock will be taking a leave of absence from the WWE to go back to the UFC for a clash with Bones Jones.  If such is the case, he'll probably be dropping the Universal strap in this contest.  I might add that even if he's not heading for the UFC, I'd probably still have him drop the strap, because the belt has become pretty stagnant since he's had it, what with his infrequent appearances and disinclination to sell or get most of his opponents over.  I have no idea as to who might be going over here, but my inclination would be to have Reigns, who's been on the threshold for a few years, go over and see if he's capable of becoming the next Rock or Cena.
WWE Championship: Jinder Mahal (c) vs. Shinsuke Nakamura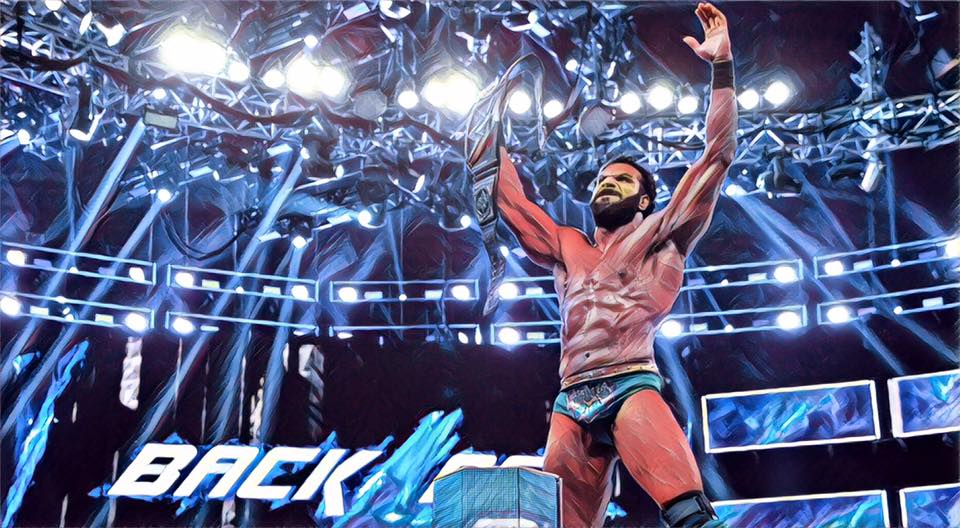 I'm sometimes puzzled by the mindless mindset of those pulling the strings on RAW, as last week they had Mahal, who's only had the strap for a short while and whom many, unfortunately, don't take all that seriously as the champion in the first place, getting beat right in the middle by Orton, albeit in a non-title match.  Since he's not even facing Orton at Summer Slam, this certainly didn't do much to set up his lukewarm title match with Nakamura, who's a decent worker, but not really considered by most as a serious candidate to wear the world title.   assume that the intent is to sell tickets in Japan and Asia, but it still doesn't make a whole hell of a lot of sense.  While the lead-up has been pretty lame, I, nonetheless, expect this to be a pretty decent encounter, as both are pretty good workers and should be able to rise to the occasion.  As for the outcome, I'm expecting Jinder to go over here, hopefully with no contrived contingencies or East Indian midgets, masquerading as genies, interfering or any of that illicit nonsense.
WWE United States Championship (w/Shane McMahon as Special Referee): AJ Styles (c) vs. Kevin Owens 
Both A. J. and Kevin are great workers, who take pride in their craft and seem to have an innate ability to rise to the occasion when the chips are down.  By that token, this could conceivably be the best match on the card.  Having said that, for some reason I anticipate that Owens might go over here, perhaps with A. J. finally turning face – which is what he should have been in the first place.
Finn Balor vs. Bray Wyatt 
I'm not really sure why they're even having this match, as there aren't many discernible issues between these guys, nor are their styles all that compatible, either.  Even so, to a certain degree, both are good enough workers that they should be able to have an okay match.  Hopefully those calling the shots in Titan Tower will go easy on all the hokus pokus esoteric horse shit and keep things fairly plausible.  I have no gut feeling as to who might be going over here, but Balor probably needs a win more than Bray does.
WWE SmackDown Women's Championship: Naomi (c) vs. Natalya 
Since my niece, Natalya, has more than paid her dues for a decade and a half in the WWE but has never really won anything major, I wouldn't be surprised to see her finally get her hand raised this time around, especially since Naomi, for whatever reason, hasn't exactly set the world on fire since she won the strap.  If Nattie does win the strap, I could see her doing some business down the road with the likes of Charlotte, Becky, Sasha or even Nia Jax.  Having said all of that though, I'm anticipating that Naomi will end up going over in this one and will probably be dropping the strap back to Charlotte in the near future.
 WWE SmackDown Tag Team Championships: The New Day (c) vs. The Usos 
I'm a fan of both of these teams, but for whatever reason this match doesn't really excite me or capture my imagination.  Even though New Day's image has been compromised by all the cartoonish nonsense, I'm still expecting them to go over in this one, but can't say I'm expecting this match to be a five star, show stealing spectacle or anything like that.
John Cena vs. Baron Corbin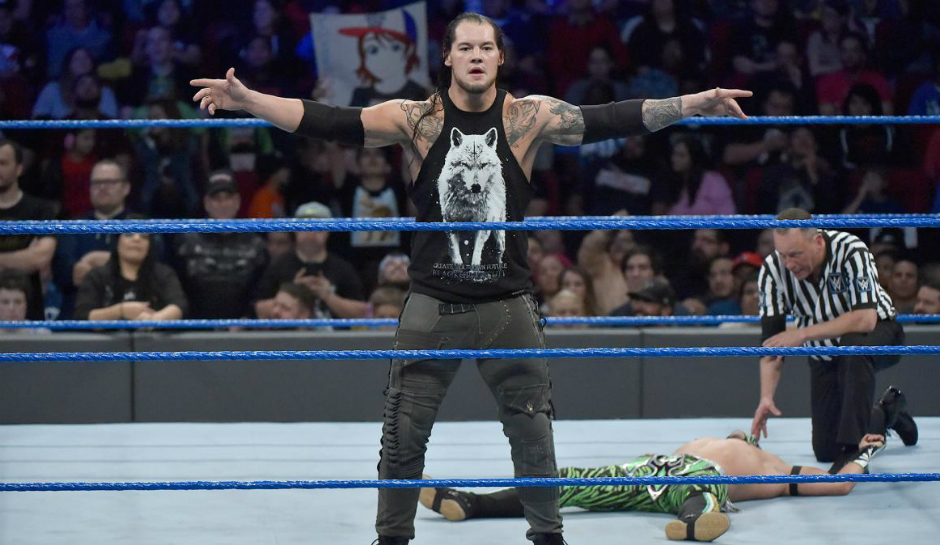 No offense to either of these guys, but with all the other title matches and whatnot on the card, this not particularly compelling contest is about like bringing a sandwich to a smorgasbord.  I'm not really sure why these two are even working against each other, as there are no discernible issues between them and their styles don't really seem to complement each others, either.  Since Cena is reportedly going to be taking an extended leave of absence soon, to make a movie, I wouldn't be surprised to see Corbin – whose stock seems to be on the rise, get his hand raised in this one.  Hopefully they'll keep it simple and to the point.
Big Show vs. Big Cass
On paper, this match should have some appeal, with Big Show, the supposed world's largest athlete taking on the seven foot Cass – who's been getting over not bad since they turned him heel.  To my way of thinking though, this match tends to have lost a lot of its magnitude because it's mired in the undercard on an overloaded card.  I would have been inclined to systematically build up their feud for weeks or months until it reached a boiling point and then had them headline another pay per view with the buildup as a monumental clash of the titans – similar to the storied Wrestlemania III showdown between Andre the Giant and Hulk Hogan, which drew one of the biggest gates in wrestling history.  Hopefully I'm wrong, but I'm half expecting this match to be along the lines one of those moribund Godzilla vs. King Kong monster movies from back in the '50's.  As for the outcome, I'm anticipating that Enzo, who's supposed to be suspended above the ring in a cage, will be involved in the outcome.  All things considered, I'd rather just see Big Cass go over – which would probably be what's best for business.
Randy Orton vs. Rusev 
This is another match that they probably should have saved for another occasion or simply scrapped altogether, as there's no prevailing rationale for having it on a card that's already stacked.  Beyond that, their styles aren't the least bit compatible, and since both are heels, there's no reason to get excited about this lacklustre affair.  I'd be surprised if Randy didn't go over short and sweet in this one.
WWE Raw Women's Championship: Alexa Bliss (c) vs. Sasha Banks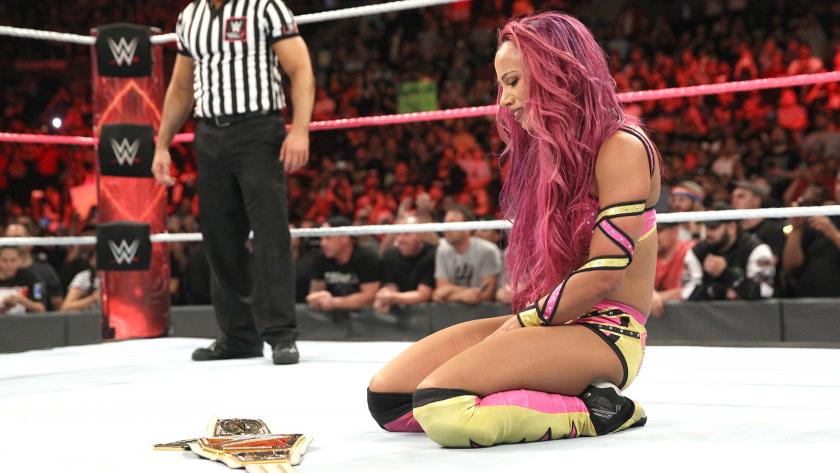 This is another match that could and should have been saved for another occasion, as it's almost demeaning to the women's title to be in the pre-show.  Having said that, this should be a decent match.  Bliss has been improving steadily in recent months, but still isn't in the same league as Charlotte, Becky and, as such, I wouldn't be surprised to see the Boss emerge with the title in this match, which will likely be pretty short and decisive.
As we go to press, so to speak, there's speculation that there might be a few more matches added to the card, including a possible Intercontinental title match between the Miz and the up and coming Jason Jordan, as well as a potential tag team match between Sheamus and Cesaro against Ambrose and Rollins.  No offense, but if it were up to me, I'd save them all for another pay per view, rather than have them needlessly wasted as excessive overkill on this show – addition by subtraction, as my dad used to say.  On that note, I'll call this a wrap, but will look forward to catching up with you next time for my assessment of the big show.  Until then…
For more news, rumors, videos, podcasts and exclusive articles, follow us on Twitter @PWPNation.