In his latest, PWP Nation's Caden Moran gives his ten bold predictions for WWE in 2018
One year ago, I presented my ten bold predictions on what I thought would happen in the WWE for 2017. To my surprise, I didn't do as bad as I thought I would. If you would like to see what I predicted and how well I did, you can check that out here.
As 2017 is over, it is time to look at what could potentially happen in 2018 and these are my bold WWE predictions for 2018.
10. Drew Gulak Becomes 205 Live's Top Babyface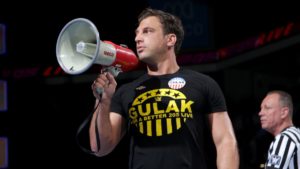 We can say what we want about 205 Live and how dismal the show is, but, Drew Gulak has made the struggling brand very entertaining. Ever since adopting the anti-high flyer gimmick and introducing his power point presentations to further his campaign for a better 205 Live, Drew Gulak has become, in my opinion, the most entertaining character not just on 205 Live, but in WWE as a whole.
As Gulak becomes more popular among the WWE Universe, it is only a matter of time before we see Gulak on top of the division as the top babyface. Drew Gulak has done such an incredible job making his character work that his odd relationship with Enzo Amore has become very intriguing. I do see Gulak rising to the top of the cruiserweight division and I see him knocking off Enzo Amore to claim the gold sometime in 2018.