After a shocking and successful 2017, PWP Nation's Caden Moran gives his opinion on Jinder Mahal and how his rise to the top is well deserved
You are already laughing at the headline, aren't you?
2017 has been a very unpredictable year for professional wrestling. Many surprises and swerves have taken the community by storm but there was no bigger surprise this year than the shocking and sudden rise of the "Modern Day Maharaja", Jinder Mahal.
On May 21st, 2017, Jinder Mahal turned World Wrestling Entertainment on its head as he managed to upset Randy Orton to claim the WWE Championship at WWE Backlash. The idea of Jinder Mahal being in possession of the top prize in professional wrestling seemed impossible and what many fans claimed, Jinder holding the WWE Championship felt like a joke.
I will admit, once Jinder Mahal was announced as the new WWE Champion, I died a little bit on the inside.
When you look at Jinder Mahal's win percentage before claiming the title, it was obvious that Mahal probably should have been nowhere near the main event scene. It is what Jinder Mahal does behind the scenes that really tells the bigger story and it is a story that we should all appreciate.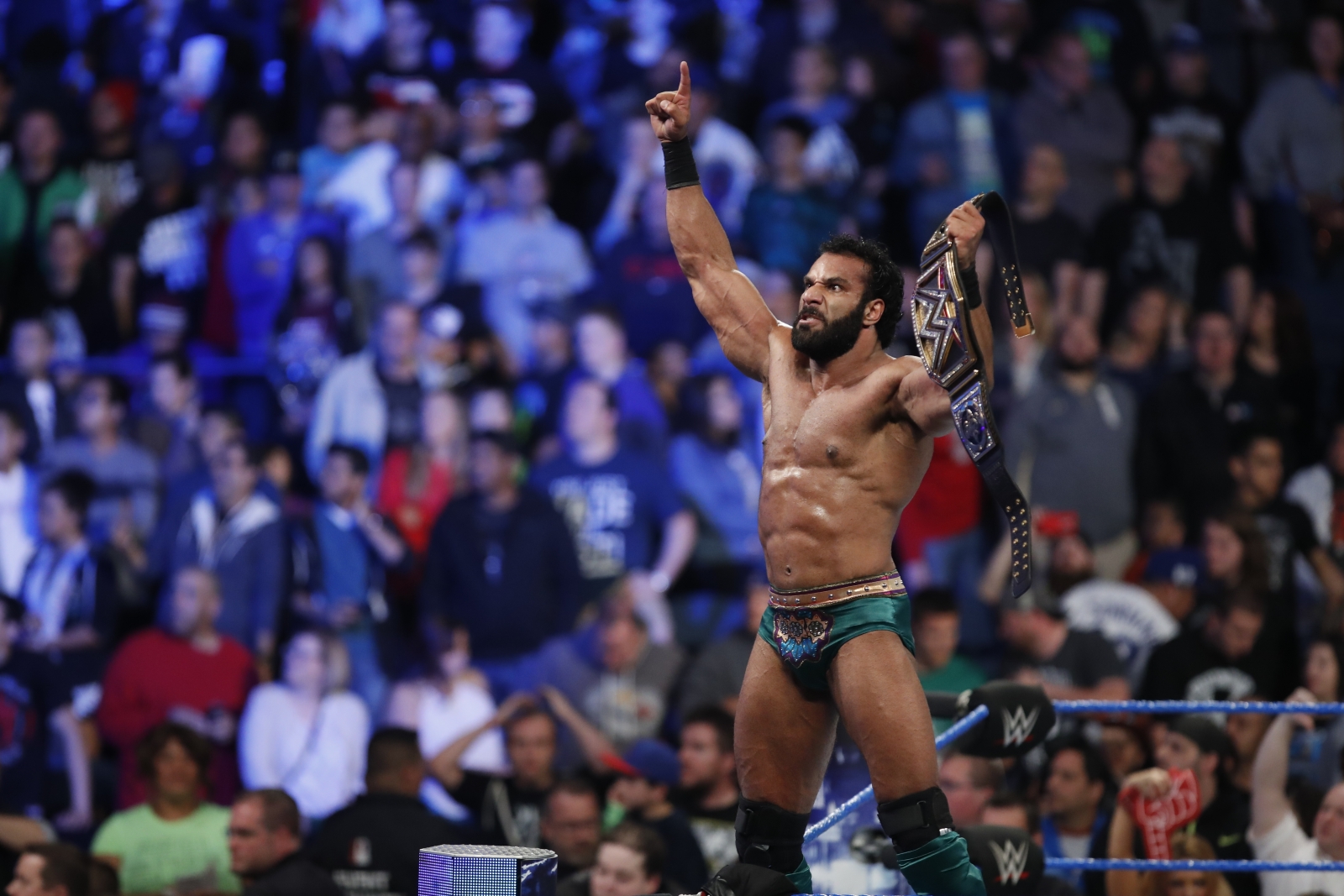 After Jinder Mahal was released by the WWE on June 12th, 2014, Jinder's motivation and commitment to the wrestling business dwindled. Mahal stated on "Talk is Jericho" with Chris Jericho that once leaving the WWE, he was devastated and basically felt that he would never reach that point in his life again. Mahal began letting himself go by not caring about his diet and continuously drinking alcohol. Being released by the WWE nearly killed Jinder Mahal but it also made Jinder realize something: never give up. Jinder Mahal realized that sitting at home and feeling bad about yourself will get you nowhere in life. After realizing this, Jinder gave up his negative habits and began bettering himself. Jinder Mahal's sudden change in physique has nothing to do with steroids, but has everything to do with the work he has put in.
For anyone still claiming that Jinder Mahal is on steroids, do yourself a favor and take a couple minutes to go on Mahal's social media. It will tell you everything you need to know.
Despite the negative mindset, Jinder made it his mission to return to WWE for bigger and better things. By starting a strict meal plan and rigorous training in the gym, Mahal's dedication and heart became bigger by the minute.
After spending a couple years on the independent circuit with not much success, Jinder Mahal achieved his goal and was re-signed by the WWE on July 27th, 2016. Being in fantastic shape and having an entirely new mindset, Jinder Mahal looked to make a brand new mark on the WWE, which he has done. After a brief alliance with Rusev, Mahal's rise to the top of the totem pole officially began after being drafted to Smackdown during the Superstar Shake-up.
On April 18th, Jinder Mahal stunned the WWE Universe after he won a six-pack challenge to become the number one contender to the WWE Championship. In a move that absolutely nobody expected, Jinder Mahal's past failures ultimately meant nothing as his hard work was recognized by the higher-ups. Now, in fairness, are there other guys who are just as hard working that also deserve the spot that Jinder Mahal is in? Absolutely. But, none of those men could achieve what WWE's plan with Mahal has been all along and that is to break into the Indian market. Will that work as well as WWE expects it to?
Only time will tell.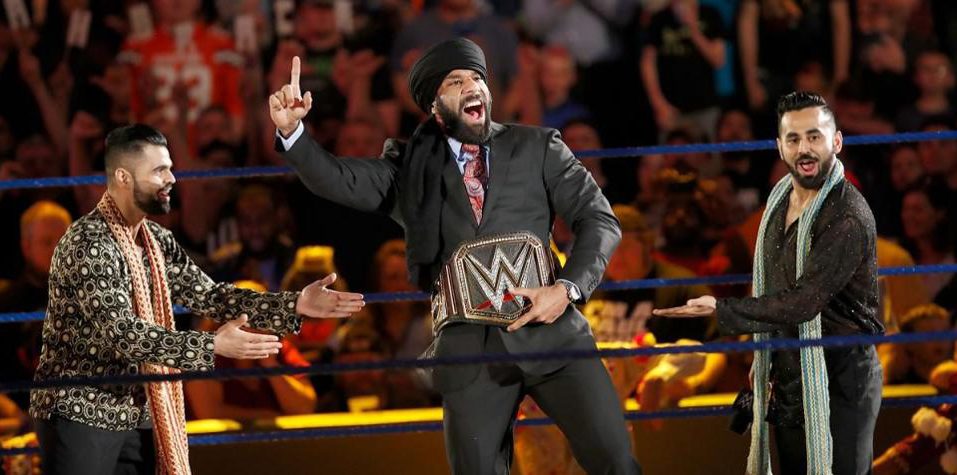 I also find it funny how we as fans complain all the time about WWE relying on the same guys and refuse to do something different but once Mahal, who is something different, receives a push, we still complain. It's astonishing to me, really.
After Jinder Mahal shocked the world by defeating Randy Orton for the WWE Championship at Backlash, Jinder's reign as the "Modern Day Mahaaraja" officially began and it has been well deserved. I refuse to listen to popular opinion on this one because it is time that we all recognize the hard work that Jinder Mahal has put into his career. In fact, Jinder's story of failure to success should not be laughed at, but appreciated. We should all look at Jinder's story as an inspiration and as motivation to be better than what we are. WWE Chief Operating-Officer, Triple H, spoke back in April about Mahal and his hard work while also referring to a former partner of Mahal's, Drew McIntyre.
"Jinder is a guy who has always worked extremely hard. He trains hard; he's very intense about what he wants with his career; he's very thoughtful… to Jinder's credit and to Drew (McIntyre)'s credit, they left, they went and figured it for themselves, they improved. They're both men now as opposed to kids trying to make it in the business… now hopefully they are in a better position to succeed".
Triple H is a man who has put in endless hours of work into his career to be bigger and better so he knows exactly what Jinder Mahal has done to deserve his spot and he solidified that this past Saturday in India when "The Game" took on Jinder Mahal. After defeating Jidner Mahal in Mahal's proud country of India, the 14 time World Champion took a mic and told Mahal that "India is in good hands" and that Mahal has earned his respect. It speaks volumes to know that someone who was released and was on the verge of falling into the abyss was put over in a much bigger way by an icon like Triple H.
"Many people may criticize you, many people may hate you for no reason, but know this, you have EARNED my RESPECT!" – @TripleH to @JinderMahal​ at #WWEDelhi pic.twitter.com/JjUQ7ic8E6

— WWE (@WWE) December 10, 2017
Jinder Mahal's story is an inspiring one and despite what a vast majority of fans want to think, Jinder Mahal deserves what he has been given in 2017.
As he gets set to face AJ Styles in an attempt to reclaim the WWE Championship at Clash of Champions, Jinder Mahal has had an incredible year and whether or not he defeats Styles, there is no doubt that Jinder Mahal has proved himself and whether or not he has your respect, he has definitely earned mine.