Fozzy Frontman Chris Jericho has been hustling non-stop for years; balancing life as a professional wrestler, podcaster, father & rock star. This January, Jericho steps into the ring with Kenny Omega at New Japan Pro Wrestling's "Wrestle Kingdom 12" in what could be a Match of the Year Candidate for 2018.
But it doesn't look like 'The Ayatollah of Rock N' Rolla' will be gracing the ring in WWE anytime soon.
Jericho released the Fozzy 2018 Tour Dates that will take up the majority of 2018. While there's always the possibility that Y2J could make a pitstop to work an angle in WWE, it looks unlikely to happen during WrestleMania season next year.
The poster below ends the tour on April 8, which is coincidentally the date of WrestleMania 34. Could this be some kind of misdirection by Chris Jericho to throw of wrestling fans into believing he won't be at WrestleMania?
Unlikely, but I wouldn't put it past him. Also, on the Fozzy website, it has additional shows that take place throughout the spring & summer.
However, it looks like Jericho will be free from touring between April 22, 2018 & July 25, 2018. After July 25, there are possible festival tour dates of Fozzy, considering festivals are known to take place during the summer months.
Either way, we do expect to see Chris Jericho back in WWE in some capacity in 2018, but when it anyones guess.
Here is the full 2018 Tour Schedule for the "FOZZY JUDAS RISING TOUR 2018: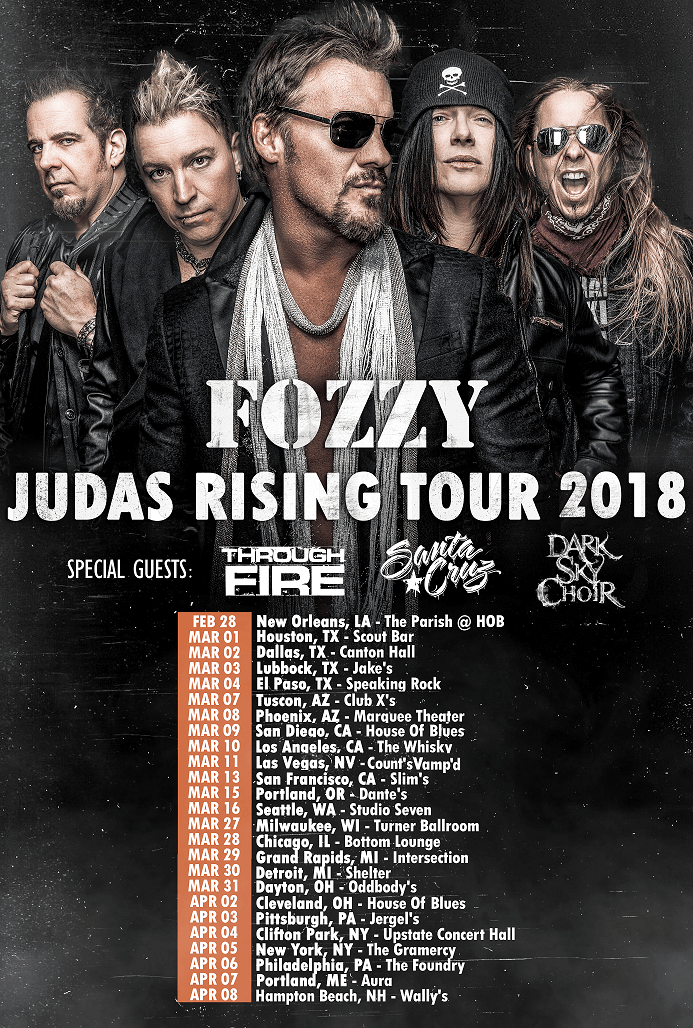 As you can see in the video below, Chris Jericho recently appeared on the popular YouTube Show, "Hot Ones" where he took on the famous hot wing challenge.
In the interview, Jericho answered 10 questions relating to his career & what he has had going on leading up to his recent book release.
In case you missed this episode when it first aired, you can watch it below: