PWP Nation's Marc Madison explains why WWE's never-ending melting pot is one of the company's greatest strengths. 
WWE is a big place, with several different characters, personalities, personas, storylines and angles making up its operation. Fans are well aware that the stories told will take us on twists and turns much like a rollercoaster. For all that we may find some things inane and even downright goofy at times, it is hard to ignore how the talent works to make their time with the company a success.
Truth be told, any wrestler that is part of the company has to have put in work outside the ring in order to be a part of the promotion.
It is easy to hate on the company for all that it does poorly, whether it is booking decisions that are questionable or storylines that make even the most passionate of fans scratch their heads. However, what makes the company great is the ability to bring in wrestlers from all different walks of life who make it the must-see promotion. Much like the success of the country where it is based, it is built on those who call different places home, but come together to make where they live now great. As it stands right now, it is impossible to ignore that there have been several different things the company has done to make it a success.
For example, the WWE Cruiserweight division is filled with talent that have come from all over the world to showcase their talent and make their matches exceptional. When TJ Perkins was first being promoted as part of the WWE Cruiserweight Classic, fans were made aware of his Filipino heritage.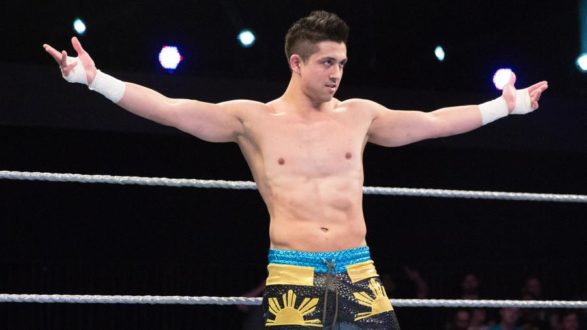 While America is home for Perkins, his Filipino culture is clearly represented with his brightly colored attire and vibrant personality. That is just as important as anything in Perkins' arsenal of moves.
Perkins isn't the only one to embrace his culture as part of the cruiserweight division. Another wrestler being showcased is not only Scottish born, but of Jewish heritage as well. When the "Scottish Supernova," Noam Dar, speaks, it can be hard to make out with what he is saying, but this star from the UK is showcasing a different side of himself, and a bit of personality that isn't highlighted in many of the cruiserweight wrestlers. Mustafa Ali and Ariya Davari are two men whose backgrounds are clearly evident in not only their names, but their attire. The same could be said about the large contingent of Canadian, Samoan and Japanese wrestlers as well.
While America is their home, they bring a piece of their background into their personas.
Wrestling is a vast land of opportunity, and these men showcase their backgrounds as part of their in-ring characters. It is often said that the most successful characters are wrestlers who are simply themselves, but turned up to eleven!
With every mannerism, every characteristic and every action, they consistently reinvent themselves in hopes of getting over. In a world where it can be a challenge to be embraced because of one's differences, wrestlers in WWE really should be admired. Like many others, they make daily sacrifices to go to work, sometimes swallow their pride, and are separated from their families, homes, and in some cases countries. While some men and women have been doing this for so long they are far removed from what home is, still the cultural diversity they bring aids in their success in today's WWE.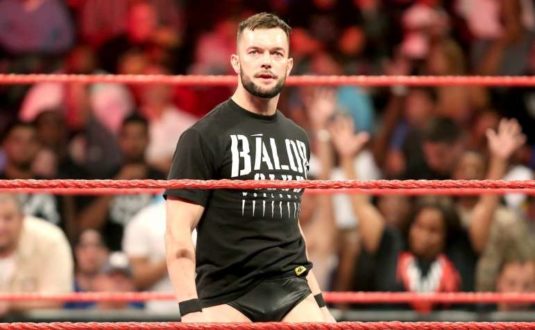 What does the future hold for them if they continue to showcase their true nature? We can only hope that it will mean greater opportunities and an ability to connect with fans who go to work each day and spend their hard-earned money with the hopes of being entertained. Fans can relate to them because they can see the countless hours of effort put in by a diverse group representing various cultures, embodying what makes the company and country great. While at times they may tend to play up to different stereotypes, at the very least they are demonstrating differences, and by highlighting their skills and getting over, their background will be celebrated and embraced.
For years Cesaro has been stuck in neutral, a talented and multi-faced wrestler that hasn't achieved main event status. He is known as the Swiss Superman because fans recognize his strength, and understand that part of what makes him as good as he is, is his ability to adapt to whom he is within the ring.
Whether it is Finn Balor, Becky Lynch, Akira Tozawa, Tajiri, or Sheamus, they earned their way to WWE today. The last thing you could say is that they are not very good, or lucky to have a job. Many may feel that Sheamus was in the right place at the right time, but like many reading this, he too had to make sacrifices to be accepted.
For more news, rumors, videos, podcasts and exclusive articles, follow us on Twitter @PWPNation.