"Who would you like to see show up in WWE NXT?"
It's no surprise that this is the question of the ages. WWE NXT is on fire and they are constantly bringing in big indie names from Eric Young to Bobby Roode and recently even Bobby Fish. Rumors have been swirling around for months that Adam Cole will be seen in the crowd at Takeover: Brooklyn III. NXT is signing up everyone they seem to be able to get on the phone and it doesn't look like they plan to slow down.  Is it hurting wrestling though?
There's no debate that WWE NXT is one of the best wrestling shows we have in 2017 and they're certainly the best under the WWE umbrella. They have top notch talent, strong stories, well booked matches, and a program that often makes the main roster fail in comparison.  As the creator of The Asylum, whenever I decide to film and ask for questions to answer, one question comes up every single time.  That question: Who would you like to see show up in NXT?
My answer is simple: No one!
NXT is stacked. The WWE main roster is stacked. It's 2017 and the WWE has more talent than it's ever seen before. I don't want to see Adam Cole, or Dalton Castle, or even Marty Scurll in NXT. I mean, sure, it would be cool and NXT would likely showcase them, but with only an hour a week, they have enough talent to showcase. Meanwhile all these amazing "Indie" guys are making waves in ROH and NJPW. It gives us an alternative to the WWE, a few REALLY GOOD alternatives and I don't want to see Vince and Triple H picking at the bones and taking all these stars.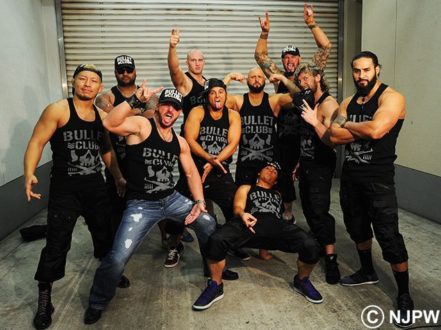 I understand it's the dream of all wrestlers to make it to the WWE, I get it. I'm not saying they shouldn't. I'm just saying, personally, I'm enjoying all these names in ROH, TNGFImpact, and NJPW a lot more than I might enjoy them in NXT. Dalton Castle is a prime example. I'm a huge fan. I love the guy. He's got so much talent and charisma, his character is perfect and he doesn't miss a beat. I don't want to see him sign to NXT, leaving ROH, and getting a character change that might not be best for business. Adam Cole lost the title and was eventually kicked out of the Bullet Club, which is commonplace when the BC member is leaving the company. Adam Cole vs Marty Scurll, titles or not, would have been money all summer long.
Kenny Omega is one of the hottest things going right now, arguably right along with Cody, and he doesn't need NXT or the WWE machine.  He's constantly turning heads and putting on 5 star matches. The Bullet Club is a worldwide success and none of them need to worry about coming to an already stacked WWE/NXT roster.
A Glimpse Into The Future…
What happens in the next 12 months when Roode, Strong, Sanity, Asuka, McIntyre, Aleister Black and AoP get called up to the main roster? Nothing. NXT would build the guys they have there. The main roster would TRY to figure out what to do with all the new talent, potentially leaving some with nothing.  The roster is stacked and they don't need to rush calling people up. Look at Shinsuke Nakamura. He's one of the best in the world and he's just kind of "there" on the main roster because there's so much going on with other gimmicks, angles, titles etc…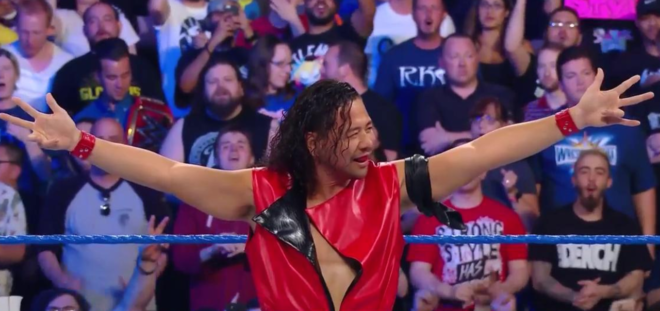 NXT is in a great place. Triple H and company had a rough spot after the draft that left them with nothing but bare bones, and they've turned it back around and refilled the roster with talent that we care about again. I mean, hell, they even accidentally created the two women who are the future of NXT, Ruby Riot and Nikki Cross. They don't need to rush call-ups and they don't need to rush signing new top "indie darlings".  But hey, that's just my two cents.
But if NXT is still taking all the talent, who would you like to see debut on NXT?