At WWE SummerSlam 2017, we got to witness the return of The Demon King, Finn Balor's demonic alter-ego.
Now I have hope for Finn again.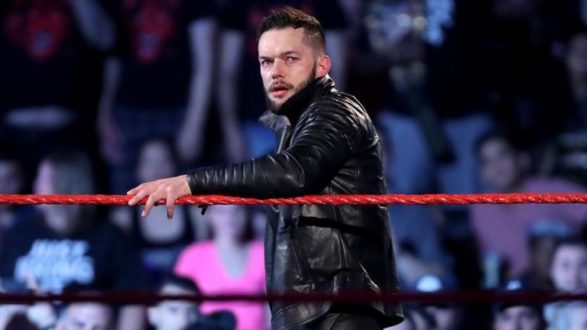 I'm not saying I don't like Finn Balor, because I love the guy. He's full of talent and the few times he gets on the mic, it's usually pretty solid. Something has been afoul since his return the night after WrestleMania to the #RAW brand. That something was Finn Balor himself.
For months upon months, we anticipated Balor's return and when we finally got it, the roof exploded off of the Amway Center. While he wasn't put back into the Universal Title scene, the story writes itself and they can buy their time before they try to go with the angle that he never lost the title. Balor was in a few once off feuds and we expected it was just filler until he got his match with Brock Lesnar.  What we didn't expect, was for Finn to pass out in the Coquina Clutch and Samoa Joe going on to face Lesnar. What happened before and after that Fatal 5 Way match is still a head scratcher.
Who exactly is Finn Feuding?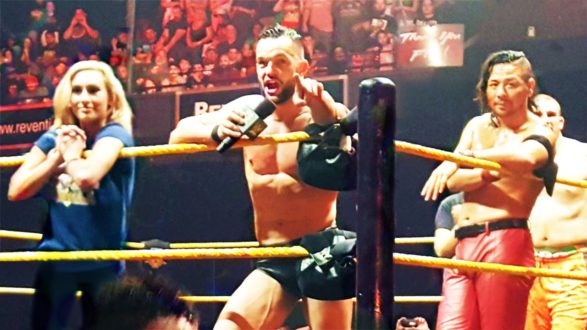 Since WrestleMania, Finn had some random matches with random roster members like Curt Hawkins and Jinder Mahal. He looked like he was going to enter a feud with The Miz or Bray Wyatt after the Superstar Shake-up. Then we thought he was going to get into a storyline with 'The Drifter' Elias.
Finn bouncing around from potential feud and story to the next was confusing. It felt like they had nothing for the poor guy, but luckily kept giving him TV time so he stayed relevant.
There we were though, approaching SummerSlam. Clearly Bray Wyatt had a thing for getting under Finn Balor's skin and the story was unfolding. Week after week, Wyatt was playing mind games with Balor and getting the upper hand. Finally, they had a blow out SIX DAYS before SummerSlam.  Why?
Why did they just give us this match, that we all expected to see on Sunday, on free TV? PWP's Toph said, and I qoute: "Giving us the PPV matches for free. WWE is going for that Nitro booking."
Exactly. That's the stuff Nitro and WCW would do. They gave away the big PPV matches for free on Monday Night. That's ok though, because I sure did enjoy the match. More importantly, the match set up the second coming of The Demon King.
Biscuit acidopolis what?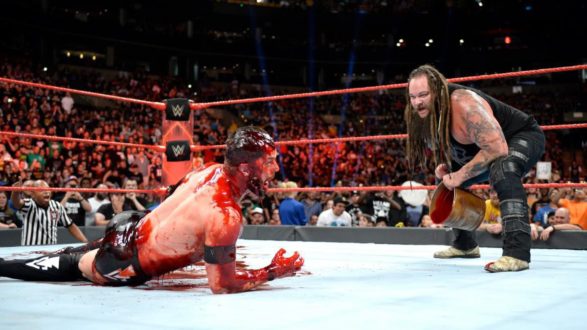 Ok, so it was absurd that they tried to sell us on the liquid dumped over Finn Balor as being some sort of "Hibiscus Acidic Liquid"(That's the Michael Cole quote, I can't make this up!) but it didn't matter. I think we all knew what was coming and we were excited.
"Bray Wyatt has his demons. Well you know what?  I have a demon of my own!

-Finn Balor(Monday Night RAW August 14th 2017)
Exactly one year to the day, at SummerSlam 2017, The Demon King returned. It was a spectacle that gave me goosebumps in all honesty. Finn Balor had reached deep down inside himself to transform into his demon, almost gaining powers beyond that of Finn himself.
I don't know what's next for Finn Balor, but I know the return of the Demon King has given me hope that he's not going to get lost on the roster. Thank you, Finn!
What are your thoughts on Finn Balor's booking since his return? Sound of below, or you can interact with us on Twitter about it!