In his latest piece for PWP Nation, Marc Madison explains how Cody Rhodes has become the nightmare we've always wanted.
He is the son of the son of a plumber. His brother is a former Intercontinental and tag team champion and is also someone that has seen his share of personal and professional highs and lows. When his father passed away in 2015, like any child that lost a parent, he grieved in a way that made his legendary father's loss all the more poignant. However, besides all of that, Cody Rhodes is a special talent and is someone that fans of WWE all came to appreciate. During his time with the promotion, there always appeared to be something special about him. He was dashing, undashing, and a star that left everyone in the dust. There wasn't anything Runnels couldn't do. There wasn't anything Cody couldn't do in the ring, and his charisma and ability to portray a character made him a chip off the old block.
After winning multiple championships and capturing the heart of his beloved Brandi Rhodes, Cody was destined for more, even though it would have been fine if he was simply content with all he had achieved before the age of thirty. He could have been pleased with having a 'nice' career, one his father Dusty Rhodes, would have been proud of. That isn't, however, how Cody is, was or ever would be. Of course, fans for the most part didn't know this, unless they had a chance to listen to him speak and learned that he wasn't going to sit and be content with the role he had.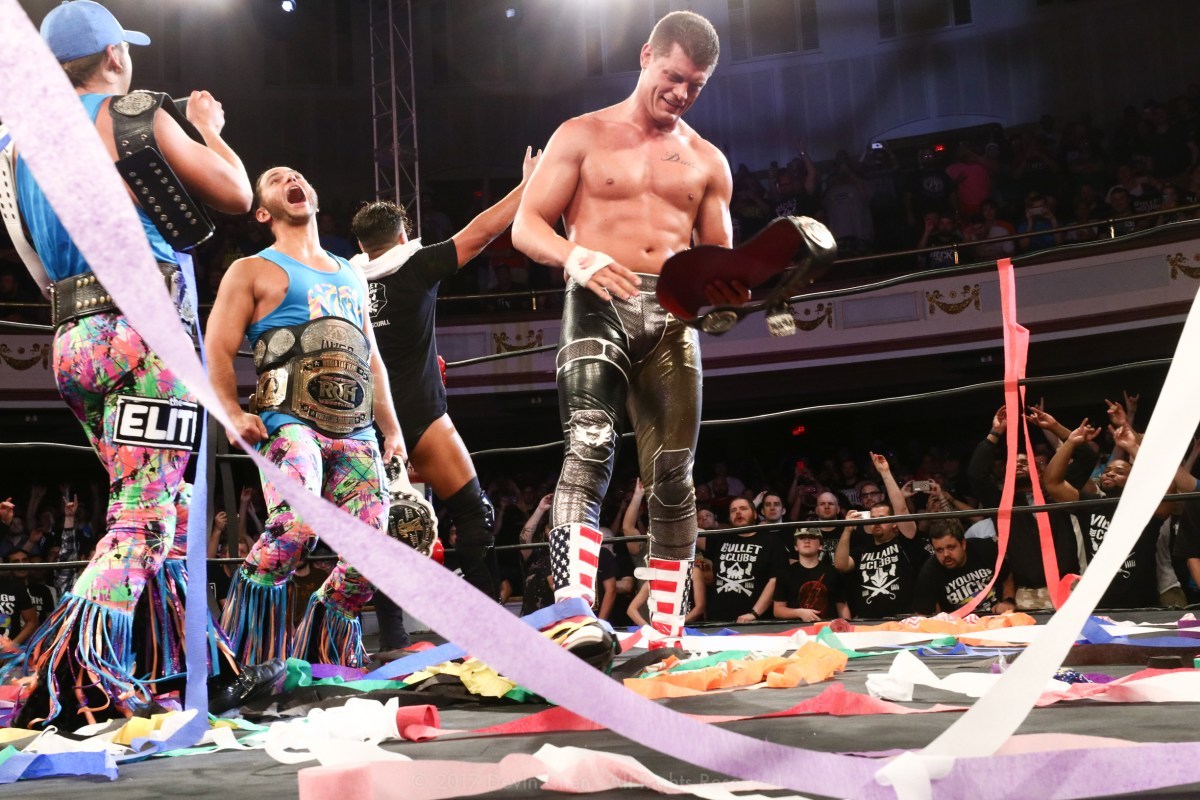 It was crucial for him to become the wrestler he had dreamed of being. Cody has managed to take everything he has ever seen, known or has been around, and assembled an onscreen persona that doesn't resemble the same aspiring wrestler that was a referee for his father's promotion, Turnbuckle Championship Wrestling, so many years ago. What we see today is someone that with time, respect, and appreciation for the business has assembled a solid foundation from the past to create hope for the future.
A few months ago, I had the pleasure of watching Cody compete with Ring of Honor at a show in Toronto. As I sat there, I could see him at his 'gimmick table,' greeting fans who not only paid to come to the show, but paid to get his autograph. As I watched he took photographs and shared a word with those who came by his table. It was without a doubt something he and his family are proud of, and doubtless, his father would have been proud as well.
On that night, he faced 'The Aerial Assassin' Will Ospreay in a match that was just as much a showcase of Ospreay's athletic prowess as it was about Cody's ability to showcase what he can do in the ring. The American Nightmare was able to garner a reaction only matched by that of fellow Bullet Club stablemates the Young Bucks and Kenny Omega. At one point he appeared to want to 'too sweet' a fan, only to come in close and flip them the bird. Fans had grown tired of the Stardust character, as he was. He needed a fresh outlet, a new outlook, one that would best celebrate who he deserved to be.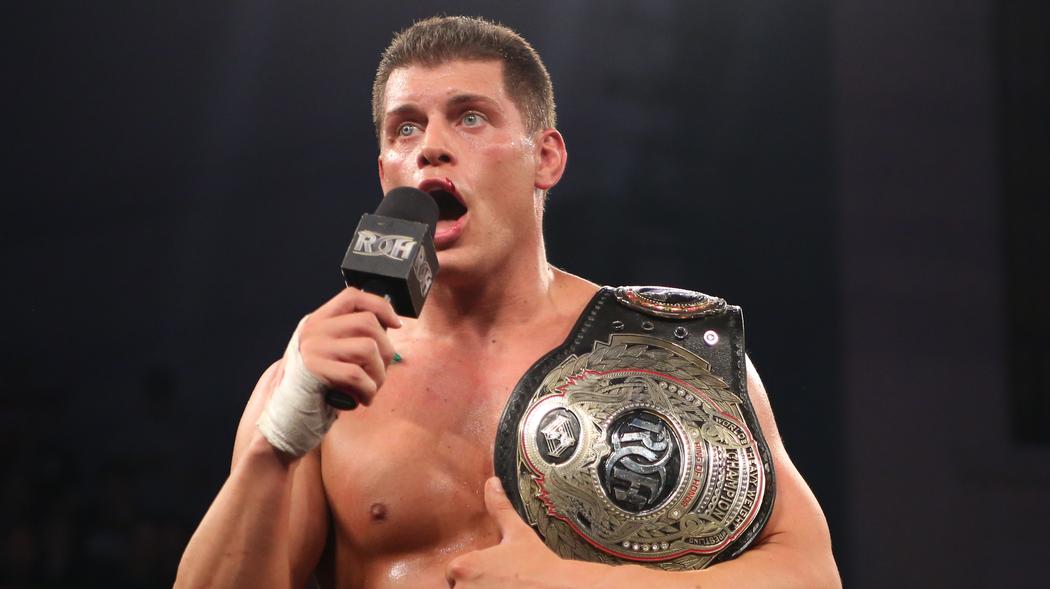 It was never about talent, as it was clear Cody has talent that some would argue exceeds that of his brother. What should be focused on is how he is able to distance himself from the promotion both his father and brother had become synonymous with (Dusty through his time in NXT,) to focus on his career and his brand. The legal obstacles he has faced regarding using the Rhodes name hasn't prevented him from moving around the world and generating a reaction and continued following. His wife Brandi is equally committed to developing her own brand, skillset, and ability.
There doesn't appear to be much of anything preventing Cody from being the success he deserves to be. It is often said that one is only limited by their own mind. In the case of Cody Runnels that thankfully isn't the case; on June 23rd, 2017, he defeated Christopher Daniels to capture the Ring of Honor World Championship. He was hailed as the first member of the Rhodes family to capture a world championship in thirty-one years, dating back to when his father defeated Harley Race for the NWA championship. It was an achievement his father must have looking down upon with great pride.
The legacy of a man isn't dictated by what he has done, but by what he is still to do. Cody now is a world champion, and that championship will be etched in not only his family's legacy and, but in his dreams. And it is a dream that will never be taken from him.
For more news, rumors, videos, podcasts and exclusive articles, follow us on Twitter @PWPNation.