At first glance, with not one, but two Royal Rumbles, a world heavyweight title match, a Universal heavyweight title match, an Intercontinental title match and a Cruiserweight title match, not to mention a SmackDown and a RAW tag team title match, this should have the makings of a hell of a show.
Not to be raining on anybody's parade, but from my perspective, the more is better mindset of having so many title matches and all the other extra additives tends to be counter-productive overkill, especially when you take into consideration that a lot of the "superstars", or should I say prima-donnas, have a disinclination to do jobs in the middle – which means there will likely be swerve finishes galore, which has already been overdone to the max as of late.
Triple Threat Match for the WWE Universal Championship:
Brock Lesnar (c) vs. Kane vs. Braun Strowman 
I'm expecting this match to be pretty slow and methodical, probably along the lines of the epic showdown between Hulk Hogan and Andre the Giant back in Wrestlemania III.  Even so, it should be pretty compelling, as all three are pretty solid workers, particularly the Beast and Kane.  As for the ostensible outcome, I've been hearing scuttlebutt lately that Brock might be going back to UFC and since Kane's now in the twilight of his storied career, it's conceivable that Strowman might be going over here, although my expectation, if Brock is indeed leaving, would be to set up some kind of epic showdown between Brock and Brawn at Wrestlemania, with the Brawn emerging victorious.
2-on-1 Handicap Match for the WWE Championship:
AJ Styles (c) vs. Kevin Owens & Sami Zayn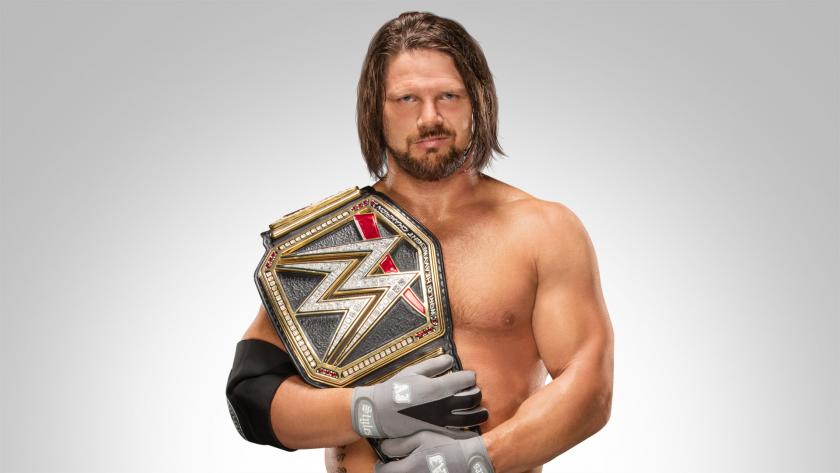 These guys are all great workers, who usually rise to the occasion on the big shows, so I'm anticipating a command performance from all three of them.  My anticipation is that Kevin and Sami will double team A. J. and do some serious ass-kicking – nearly pulling off the win, but ultimately, after having sold his ass off, A. J. will snatch victory from the jaws of defeat and thereby set the stage for him to defend his title against the winner of the Royal Rumble in the main event of Wrestlemania.
WWE Intercontinental Championship:
Roman Reigns (c) vs. The Miz 
I'm a fan of Roman's, as he's a hard working, dedicated professional who rarely takes a night off.   As for the Miz, while he's not the second coming of the Dynamite Kid or Randy Orton, he, nonetheless, seems to get pretty decent heat – much like my former Stampede Wrestling colleague, the Honky Tonk Man.  Having said that, I'm not really expecting this match to steal the show, as there doesn't seem to be particularly great chemistry between these two, nor was the set up to this match all that compelling.  Beyond that, neither of these guys seem to have any great propensity for bringing out the best in their opponent and, even though Roman's still a face and Miz is still perceived to be a heel, neither one seems to be really loved or hated that much – none of which bodes well for this match being anything special.  I wouldn't be surprised to see the Miz' partners in crime – Curtis Axel and Bo Dallas interfere, which might set up some kind of triple tag – perhaps at Wrestlemania, between the Miz, Axel and Dallas against the Reigns, Rollins and Ambrose (or Jordan, if Dean's not ready to return by then).  Having said that, I think Roman (and Seth) could both be put to better use, probably in singles matches than that and hope that proves to be the case.
WWE Cruiserweight Championship: 
Enzo Amore (c) vs. Cedric Alexander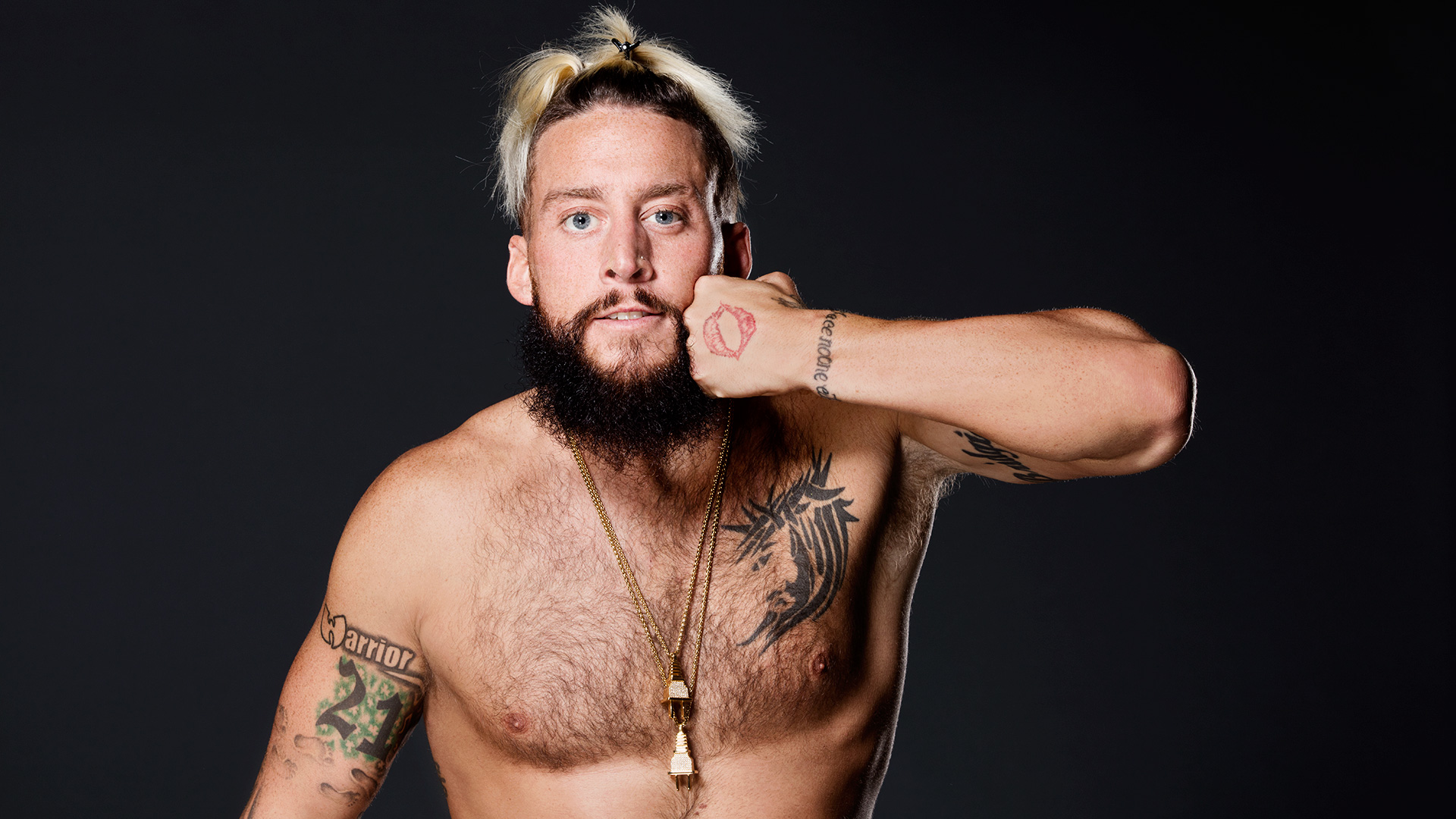 While Enzo hasn't exactly been setting the world on fire, or making fan's forget his predecessor – Neville, since he won the Cruiserweight strap, I have to give him props for having improved considerably, as of late.  As such, I'm, expecting him to get his hand raised in this match, in part because, for whatever reason, Alexander doesn't seem to have really captured the fans' imaginations and it would probably be better for business to have a hot heel rather than a lukewarm baby face wearing the belt.  As for prospective opponents for Amore, should he retain the belt, one of the most compelling contenders among the cruiserweights, in my estimation, would be Finn Balor, although he's not considered a cruiserweight just yet, but certainly is small enough to fit that description.
WWE Raw Tag Team Championships: 
Jason Jordan & Seth Rollins (c) vs. The Bar (Cesaro & Sheamus)
For whatever reason, there doesn't seem to be much synergy between the team of Rollins and Jordan, who was thrown into the mix after Dean Ambrose was injured, and thus far, Jordan seems to resemble the proverbial square peg in a round hole.  Even so, it's pretty unlikely that Sheamus and Cesaro, who seem to be stuck in neutral as of late, will be going over.   Since Rollins is still one of the WWE's most marketable commodities and Jordan appears to be a rising star, it's a pretty good bet that they'll be going over, hopefully with no unnecessary contingencies or deviations from conventionality.
WWE Smackdown Tag Team Championships: 
The Usos (c) vs. Chad Gable & Shelton Benjamin 
I would have initially pegged the Uso's to be going over pretty decisively in this one, however with Jey Uso's recent DUI arrest and subsequent negative publicity – which isn't "what's best for business", it's conceivable that there might be a title change in this one, although I'm not sure that Gable and Benjamin – who have only just been thrown together, are all that viable a tandem to win the straps.  My inclination would be to endeavor to gauge public reaction to Uso's unfortunate transgression and proceed from there.  Not to be casting aspersions, but I can't recall having seen the WWE's tag team division in such a sorry state.  Hopefully the powers that be will endeavor to get things back on track.
30-Woman Royal Rumble Match: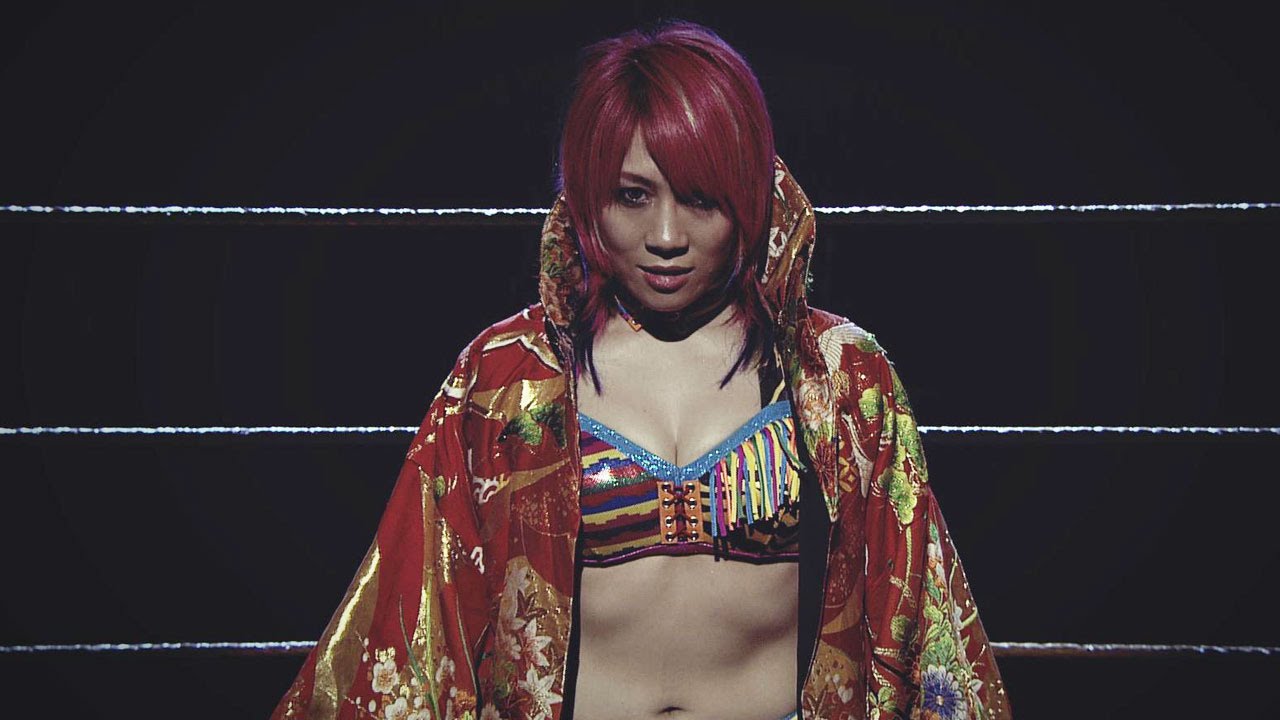 Not to be casting aspersions, but the last time I checked there were nowhere near thirty bona fide title contenders in the WWE, if fact, aside from the above mentioned contenders, I'd have trouble being able to name another half dozen bona fide girls worthy of being in this watered down charade.  Hopefully, this will go better than I'm expecting and the cream will ultimately rise to the top. As for the likely winner, I'd be surprised if Asuka didn't get her hand raised and proceed to a title shot at Wrestlemania.
30-Man Royal Rumble Match: 
Although this has been hyped as the main course on the Royal Rumble card, I find the overall roster to be somewhat underwhelming.  Other than the fairly stellar lineup listed above, the rest of the roster, from what I can surmise, consists of a relatively motley crew of undercard guys, retreads and probably a few blasts from the past, who are glad to be getting a payoff.  As for viable candidates to emerge victorious and likely get a title shot at the WWE champ (most likely – A. J. Styles), my inclination would be to give the nod to Orton, as there's not that much interest between faces, such as Cena, Nakamura and Balor taking on another face, in Styles.  Even though Orton's lately been more of a face than a heel, he and A. J. would still be a more compelling combination than most of the others and, also, Orton vs. Styles is probably the only combination that seems truly worthy of being a main event at WM. A potential dark horse candidate, I suppose, might be Wyatt, although I'm not really sure if he and A. J.'s styles would complement each other's that much, nor would there be all that much box office appeal with that tandem, either.
On that note, I'll call this a wrap but will look forward to catching up with you net time, for my Royal Rumble postmortems. Until then.
For more news, rumors, videos, podcasts and exclusive articles, follow us on Twitter @PWPNation.