"Hart Murmurs" Edition #92 – WWE New Year Resolutions
As we head into 2018, I'd like to render my some random New Year's resolutions for the wrestling biz, in particular the WWE – things I'd like to see happen and a few things we could probably do without.
I'd like to see more emphasis on actual Wrestling in the WWE and less on the so-called Entertainment aspects.  If the WWE chose to focus more on the athletic aspects rather than the other illicit nonsense, it stands to reason that the wrestling, itself, would be a hell of a lot more entertaining – which is what it's all about.
I'd also like to see the WWE strive to have better performances at house shows. All too often, if a house show isn't a RAW or SmackDown taping or a pay per view the wrestlers seem to just go through the motions – which, in my candid estimation, is bullshit.  If the fans are shelling out their hard earned money and also investing their emotions into a wrestling show, the wrestlers should endeavor to give them their money's worth, no ifs, ands or buts.
Speaking of giving the fans their money's worth, I'd like to see a lot more straight, in-the-middle-of-the-ring finishes and far fewer swerve outcomes, including interference, run-ins, referee bumps, contrived technicalities and whatnot – especially involving title changes or having some supposed superstar do a job.  If the WWE were to cut back on a lot of that illicit crap, then, if and when they were seeking to shoot a hot angle or get a pronounced reaction from something, it would be a lot easier, because the fans wouldn't be anywhere near as jaded and disillusioned as they've become.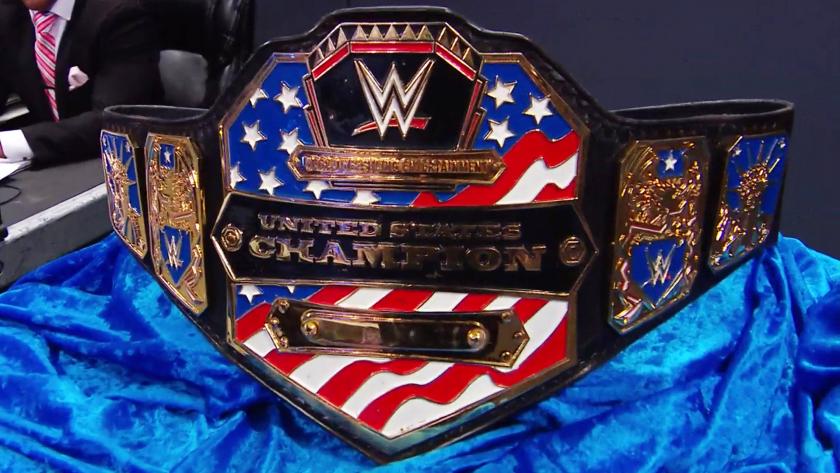 n the same vein, I'd like to see less title belts and far fewer indiscriminate title switches.  To that end, I think it wouldn't be a bad idea to merge the Intercontinental and the United States titles into just one belt.  By the same token, I'd advocate that they also combine both the SmackDown and RAW women's titles and the men's tag team titles into just one title, as well.  I would also like to see the WWE have a penultimate showdown for the men's singles title, between the WWE World Heavyweight champion and the Universal titleholder.  For those who don't agree, might I point out that the National Football League – which is probably the most successful sports entity in North America, if not the world, has only one championship – the Super Bowl, and they seem to be doing just fine.
I'd also like to see the moribund tag team division in the WWE rise from the proverbial ashes. I can recall how, back in the day, when vaunted tandems such as the Legion of Doom, the British Bulldogs, the Hart Foundation, the Rockers, Demolition and Degeneration X ruled the roost and their popularity rivalled that of any of the singles champions in the WWE.  That's certainly not the case anymore, as tag teams have become perceived as little more than undercard filler, which is too bad.
As well, I'd like to see the WWE come up with a few more despicable old school style heels, such as my old friend Abdullah the Butcher and others, like Rowdy Roddy Piper, Bad News Allen, Sid Vicious, Cowboy Bob Orton and Bruiser Brody – all of whom  the fans truly loved to hate.  Unfortunately, these days, guys like that are few and far between.
On the flip side, I'd like to see more of today's faces emulate the likes of Ricky "the Dragon" Steamboat, Rey Mysterio, Ricky Morton & Robert Gibson and Daniel Bryan – all of whom understood and practiced, to perfection, the basic "sell your ass off and come back with fire" formula.  It might sound overly simplistic, but if there were more heels today who could get heat and more faces whom the fans could relate to, the business would be a hell of a lot more compelling and entertaining.
It would also be a step in the right direction if the WWE chose to abandon the three commentator format – which, in my estimation, is an unmitigated disaster.  Don't get me wrong – I'm a fan of Michael Cole, who's a terrific commentator in his own right and I have nothing against Byron Saxton or Corey Graves either, but, collectively, they seem to detract rather than enhance each other, which is counter-productive and serves no good purpose.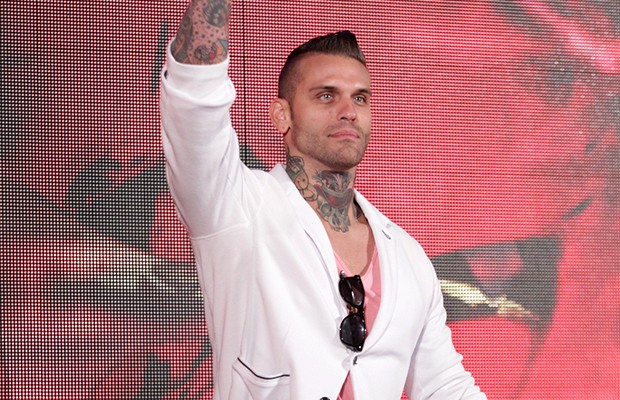 Not to digress, but back in the day when legendary play by play guys, like Ed Whalen – the voice of my dad's Stampede Wrestling show and Gordon Solie, the voice of Georgia Championship Wrestling, did all the commentary, the product seemed to be far more compelling and entertaining than anything today. The same goes for the WWE, when the dynamic duo of Vince McMahon and Jesse Ventura were the only commentators.  Putting things into perspective, if legendary play by play guys – like Vin Scully, Danny Gallivan, Marv Albert or Al Michaels had been forced to be competing with two or three other guys all the time, we probably would have never heard of any of them.
Speaking of addition by subtraction, I'd also like to see the WWE abandon the RAW and SmackDown general manager positions.  Since as far back as Vicky Guerrero, that lame and hard to take seriously pretext has, in my humble opinion, ceased to serve any plausible purpose.  No knock on either of them, personally, but I certainly haven't been impressed at how two beloved and revered superstars, Kurt Angle and Daniel Bryan, have been reduced, in the eyes of the fans, to inept, indecisive dupes.  I can't imagine other major league sports allowing legends, such as say Wayne Gretzky, Larry Bird, Joe Montana or Nolan Ryan to have their legacies or reputations tarnished in a similar manner.
By the same token, I'd also like to see the number of pay per views – which seems to be every few weeks, reduced accordingly or, at the very least, have them somehow differ, from each other.  I'd also like to see fewer matches on those pay per views, particularly the major ones, such as Wrestlemania and SummerSlam.
I can also recall how, back in the day, only the elite superstars on the WWE roster would even be deemed worthy of being on a major pay per view– which is what made those shows so special.  Nowadays, pay per views, such as the Royal Rumble and even Wrestlemania, seem to be permeated with nondescripts, jabroneys and worn out retreads, which, diminishes the image or aura of those supposedly big shows.
Speaking of things that were better back in the day, the interviews used to be a hell of a lot better when they had engaging, articulate interviewers, such as Mean Gene or the ubiquitous Vincent K. McMahon, himself, interviewing the likes of Roddy Piper, Hulk Hogan, Randy Savage, Stone Cold Steve Austin, the Rock or Bobby Heenan – all of whom seemed to be far more compelling than most of the listless talking heads we see today.
Another area that needs a major overhaul in the WWE is the refereeing and the enforcement of rules.  I don't really blame the poor, hapless referees, because, in most cases, they're just doing whatever the hell the office tells them to do, but, these days, most of them come across as inept, timid wimps who are perceived to be either blatantly incompetent or too gutless to enforce the supposed rules – none of which serves any good purpose. It stands to reason that if the rules were more strictly enforced, when the heels went to whatever insidious lengths to break them, they'd garner more a lot more heat (and the faces would, of course, get a lot more sympathy) – which, to quote Triple H, would be "what's best for business."
In alluding to things that are best for business, I was pleased to see, among other things, the recent return of Paige, the resounding reaction to enigmatic Japanese sensation – Asuka and the heat being engendered by the brazen NXT trio of Ruby Riott, Liv Morgan and Sarah Logan – all of which appear to be great for business and should bode well for the women's division in the WWE, heading into 2018.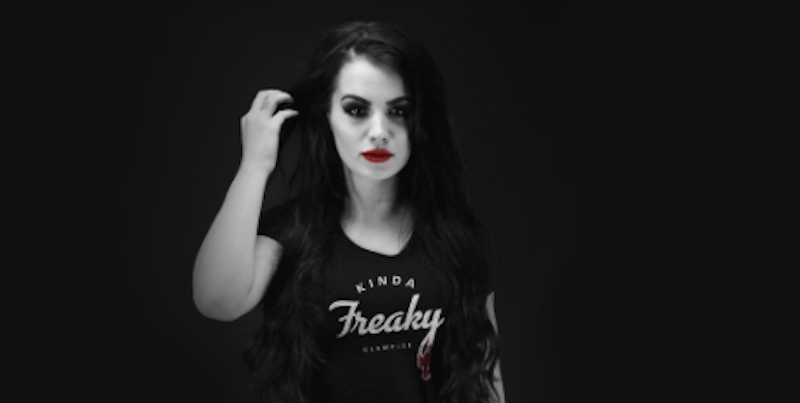 On the men's side, I could see a similarly positive outlook, particularly in the Cruiserweight division, if they saw fit to bring back dynamic performers, like Neville and Rich Swann, although, at this stage, that doesn't appear likely.  Hopefully, whatever impediments that are keeping those guys away might be overcome and we might be able to see them and others, like my nephew Harry (David Hart Smith) – who's been doing an awesome job over in Japan, return in the near future.
In closing, I've already addressed this issue before, but since no headway has been made, to date, I figured that if I address it again, perhaps persistence might eventually pay off.  That said, I'd like to implore the powers that be in the WWE to, once again, give serious consideration to inducting my late brother, Owen, my brother-in-law, Davey Boy Smith and my old crony, the incomparable Dynamite Kid, into the WWE Hall of Fame, class of 2018.
All three of them, in my humble estimation, are most worthy candidates, as they were not only among the most dynamic and compelling superstars of their era and dedicated their hearts and souls to the wrestling business.  I have no doubt that if the WWE finally saw fit to induct any or, hopefully, all of them, it would be met with resounding affirmation by the WWE universe.
On that note, I'll call this a wrap but will look forward to catching up with you next time. Best wishes for a great New Year!
For more news, rumors, videos, podcasts and exclusive articles, follow us on Twitter @PWPNation.