As the Wrestling Observer Hall of Fame announcement draws near, PWP Nation's Brian Denny casts his ballot for the 2017 Wrestling Observer Hall of Fame class. 
Around this time every year, Dave Meltzer sends out the ballot to the voters for the Wrestling Observer Hall of Fame. It's truly more of a Hall of Fame than the WWE's. Despite some negative opinions on Meltzer regarding his star ratings and what not, the way he handles the Hall of Fame is perfect.
The pro wrestling media and talent do the voting, which is similar to the other sport's hall of fame. The one difference that jumps out to me is that active talent can get into the Observer Hall of Fame. Vince McMahon's HoF, while it is centered around wrestling, not everyone gets in when they should or even at all. Koko B. Ware made into the WWE Hall of Fame before Bruno Sammartino did. Then there's Demolition who still isn't in. Sometimes, the WWE HoF is a rib. Simply because VKM is not going to put someone in who he has a grudge with.
Hey, that's fine, it's his HoF, but with that being said I think the Observer HoF should be taken more seriously than WWE's. I am not allowed to vote (yet), however, I wanted to do a ballot for 2017 and have a debate with the readers here on 411Mania. The voting is simple, voters are allowed to pick ten wrestlers total from the groups and five from the non-wrestlers group. If the voter is not familiar with/or doesn't know anyone in a category, no vote is needed.
So here's this year's list:
U.S./Canada Historical: Red Bastien, June Byers, Wild Bill Curry, Don Fargo, Pepper Gomez, Archie "Mongolian Stomper" Gouldie, Chavo Guerrero Sr, Dick Hutton, Rocky Johnson, Sputnik Monroe, Pedro Morales, Blackjack Mulligan, George Steele, John Tolos, Enrique Torres, Von Brauners & Saul Weingeroff, Johnny "Mr. Wrestling II" Walker, Tim "Mr. Wrestling" Woods, Bearcat Wright.
Modern U.S./Canada: Tully Blanchard & Arn Anderson w/J.J. Dillion, Junkyard Dog, Edge, Bill Goldberg, Curt Hennig, Randy Orton, CM Punk, Sgt Slaughter, Trish Stratus, AJ Styles, Kerry Von Erich, Ultimate Warrior.
Japan: Jun Akiyama, Cima, Yoshiaki Fujiwara, Hayabusa, Kota Ibushi, Satoshi Kojima & Hiroyoshi Tenzan, Yuji Nagata, Tetsuya Naito, Mike & Ben Sharpe, Minoru Suzuki, Kiyoshi Tamura, Akira Taue.
Mexico: Los Brazos (Brazo de Oro & Brazo de Plata & El Brazo), Caristico/Mistico, Sangre Chicana, Cien Caras, Ultimo Guerrero, Ruben Juarez, Karloff Lagarde, Blue Panther, L.A. Park, Huracan Ramirez, Los Misioneros de la Muerte (El Singo & El Texano & Negro Navarro), Vampiro, Villano III, Dr. Wagner Jr.
Australia/New Zealand/Pacific Islands/Africa: Spyros Arion, Johnny Barend, Dominic DeNucci, Killer Karl Kox, Mark Lewin, Mario Milano, Steve Rickard.
Europe: Big Daddy, Horst Hoffman, Billy Joyce, Kendo Nagasaki, Jackie Pallo, Rollerball Mark Rocco, Johnny Saint, Ricki Starr, Otto Wanz.
Non-Wrestlers: Bill Apter, Lord James Blears, Dave Brown, Chyna, Jim Crockett Sr, Jim Crockett Jr, Gary Hart, Jimmy Hart, Howard Finkel, Ed Francis, Jerry Jarrett, Larry Matysik, Don Owen, George Scott, Stanley Weston.
Here's my ballot: 
U.S./Canada Historical: Red Bastien
Japan: Hayabusa, The Sharpe Brothers
Modern U.S./Canada: Edge, Randy Orton, AJ Styles, Kerry Von Erich, Tully Blanchard & Arn Anderson w/J.J. Dillion.
Mexico: L.A. Park
Europe: Otto Wanz
Non-Wrestlers: Bill Apter, Dave Brown, Jim Crockett Sr, Jim Crockett Jr, Jerry Jarrett
I don't know enough about the names in the historical group with the exception of Red Bastien. Bobby Heenan once called him the greatest babyface he ever saw. That's all that needs to be said about Red. As for the Japan group, I think it is too early for Naito or Ibushi, but Hayabusa and The Sharpe Brothers should absolutely be in.
As for the modern group, this is the group I obviously knew the most. I picked Edge because he was a part of the great TLC match run. He had a very good singles run as champion and headliner. He was the first Money in the Bank winner and had an amazing cash-in on John Cena. Edge is indeed a hall of famer for the Observer and WWE. Randy Orton has also had a great career. He's still going. He's almost too good.
The same can be said for AJ Styles. From WCW to TNA to ROH to NJPW and now the WWE, and Styles isn't looking like he has slowed down at all. It took him no time at all to become the man in the WWE, as he was able to skip NXT. AJ Styles will be a hall of famer for the Observer as well as the WWE. Look up Kerry Von Erich if you think he doesn't belong in. Tully Blanchard & Arn Anderson should be in every HoF.
In the Mexico category, I didn't know enough to vote for more than L.A. Park. He's had a wonderful career that also included a run in WCW which allowed him to become an even bigger name.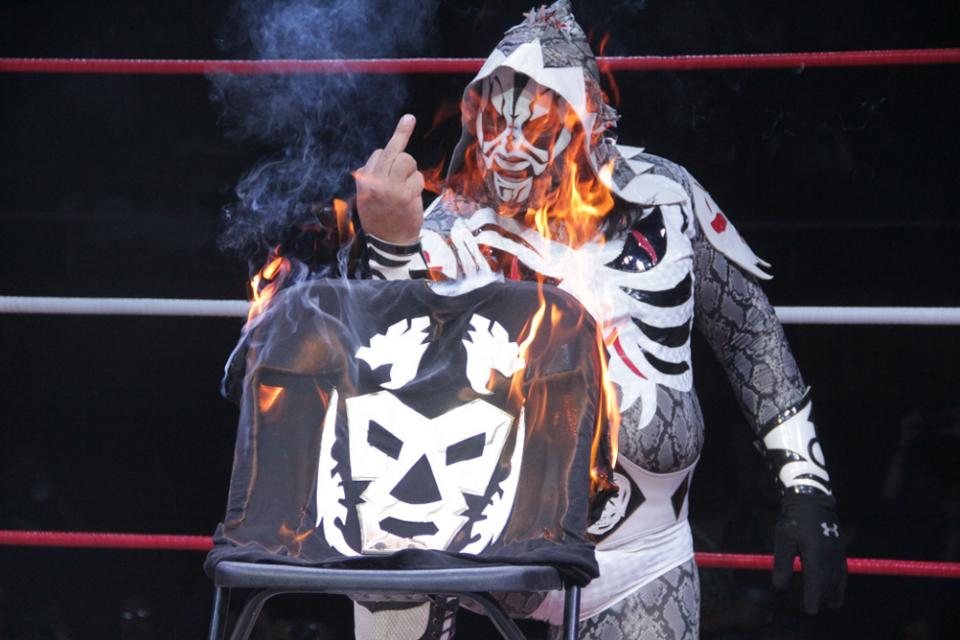 I have no familiarity with anyone in the Australia/New Zealand/Pacific Islands/Africa grouping. So I am not going to vote for anyone there. In Europe, only one name jumps out at me and that's the recently deceased Otto Wanz. I read all about him in the Wrestling Observer, and I think he definitely belongs in.
That's my ten for this year. I'll save my non-wrestlers for the end of this column. Let's first talk about why I didn't vote for certain wrestlers. I could not vote for Junkyard Dog simply for the fact that outside of Mid-South, he didn't do much and I'm counting his run in the WWF.
As a kid, I thought he was OK but I also knew he wasn't one of the big stars. I couldn't vote yes for Trish Stratus. She was the best of a very bad bunch. I can only think of her and Lita from that era who would even belong on a ballot. She's a WWE Hall of Famer, but she's not a wrestling hall of famer. CM Punk and Sgt Slaughter are both CLOSE but I couldn't pull the trigger on a 'yes' vote. Gun to my head, I couldn't do it. I went back and forth on Goldberg and Ultimate Warrior.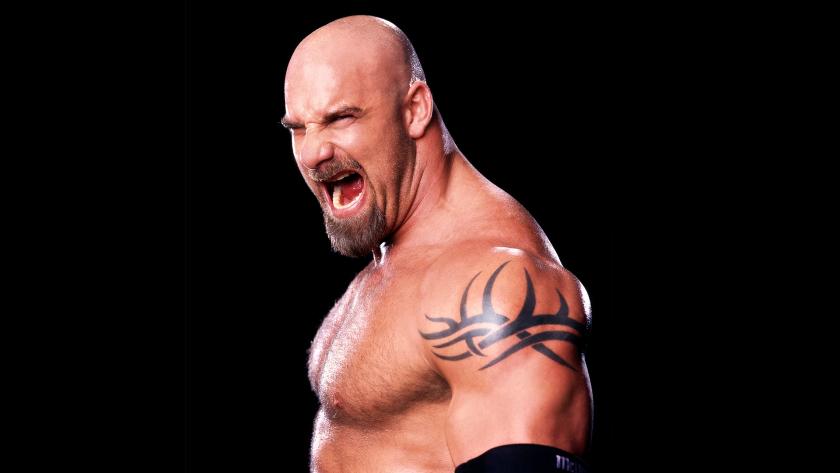 If one is in, the other should be in, their careers almost run parallel with each other. Goldberg had one REALLY great year during one of the biggest eras, Ultimate Warrior beat Hulk Hogan for the belt clean in the middle at WrestleMania. As I type this, I'm almost second guessing myself by saying 'no' to them, it was that close.
In the non-wrestlers category, I went with: Bill Apter, Dave Brown, Jim Crockett Sr, Jim Crockett Jr, Jerry Jarrett. All these names are pretty self-explanatory. I did, however, couldn't add Chyna. I know, I know, she is a former Intercontinental champion as a woman, but that's just not enough for me. She was a great talent, but there just wasn't enough there. If he was on the ballot next year, Howard Finkel would get my vote.
So, that's my ballot. Who you got?
You can follow and tweet Brian your thoughts @WriteDennyWrite on Twitter and Instagram.
For more news, rumors, videos, podcasts and exclusive articles, follow us on Twitter @PWPNation.