PWP Nation's CJ Moran discusses Bray Wyatt and why it is time for a change in character and direction.
There are no gods. Bray Wyatt is no special case, either.
Ever since the former Nexus rookie named Husky Harris made his way back into NXT as Bray Wyatt, it hasn't been an easy ride for one of the most popular stars on WWE's roster. Despite being a former WWE Tag Team and WWE Champion, Bray Wyatt has begun to lose his appeal, and for others, his appeal was already lost. For the past five years that the Bray Wyatt character has been in effect, there has been absolutely zero character development over the five years. To this day, Bray Wyatt still uses his spooky theatrics like appearing in the ring and then appearing on the titantron just seconds later. It was cool the first few times, but, eventually the same gimmick and habits begin to lose its luster. Not only that, but Bray still manages to use the same catchphrases and lines he has used ever since his debut. Sayings like "You're a fraud" or "I am the most dangerous being you have ever faced" or, and this is my personal favorite, "I'm a GOD" have officially lost their meaning and impact. And so has Bray Wyatt.
It is time for a change for "The Eater of Worlds," or as I like to call him, "The Eater of Pinfalls."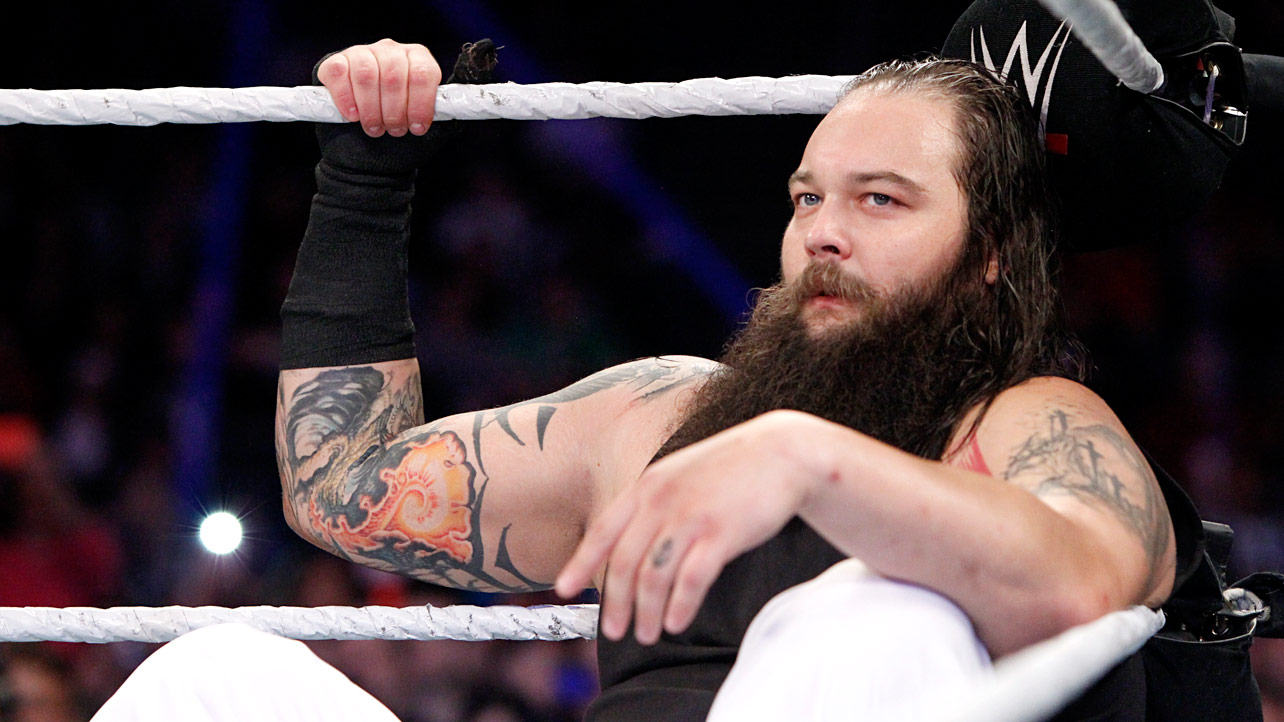 In my opinion, WWE blew a huge opportunity when they failed to turn Bray Wyatt babyface during his feud with Randy Orton earlier this year. The WWE Universe loves Bray Wyatt, so why keep him a heel? Rarely do we see a character like Bray Wyatt to step out of the heel umbrella. I personally believe that if WWE turned the longtime heel into the "anti-hero" style babyface, the entire dynamic of Bray Wyatt would change for not just the better of Bray's career, but for WWE as well.
Do you remember that captivating moment on the Road to WrestleMania 32 when Bray Wyatt stared down the then WWE Champion, and the COO, Triple H? Not only was it a special moment for the fans where we all thought Bray's time was coming, but it sold everyone on Bray's potential as a babyface. Even in the few seconds we saw Bray step out of his element and stare down the heel Chief Operating Officer of the largest professional wrestling company in the world, it was obvious that it was the time to pull the trigger on Bray Wyatt to "rage against the machine." But, as we now know, that did not happen and Bray would go on to WrestleMania 32 to get destroyed by my good friend, John "JCD" Dimicelli's least favorite person in the world, The Rock, and a returning John Cena.
In hindsight, it's clear that it was Bray Wyatt's time at that moment and WWE completely and utterly squashed it. Shame.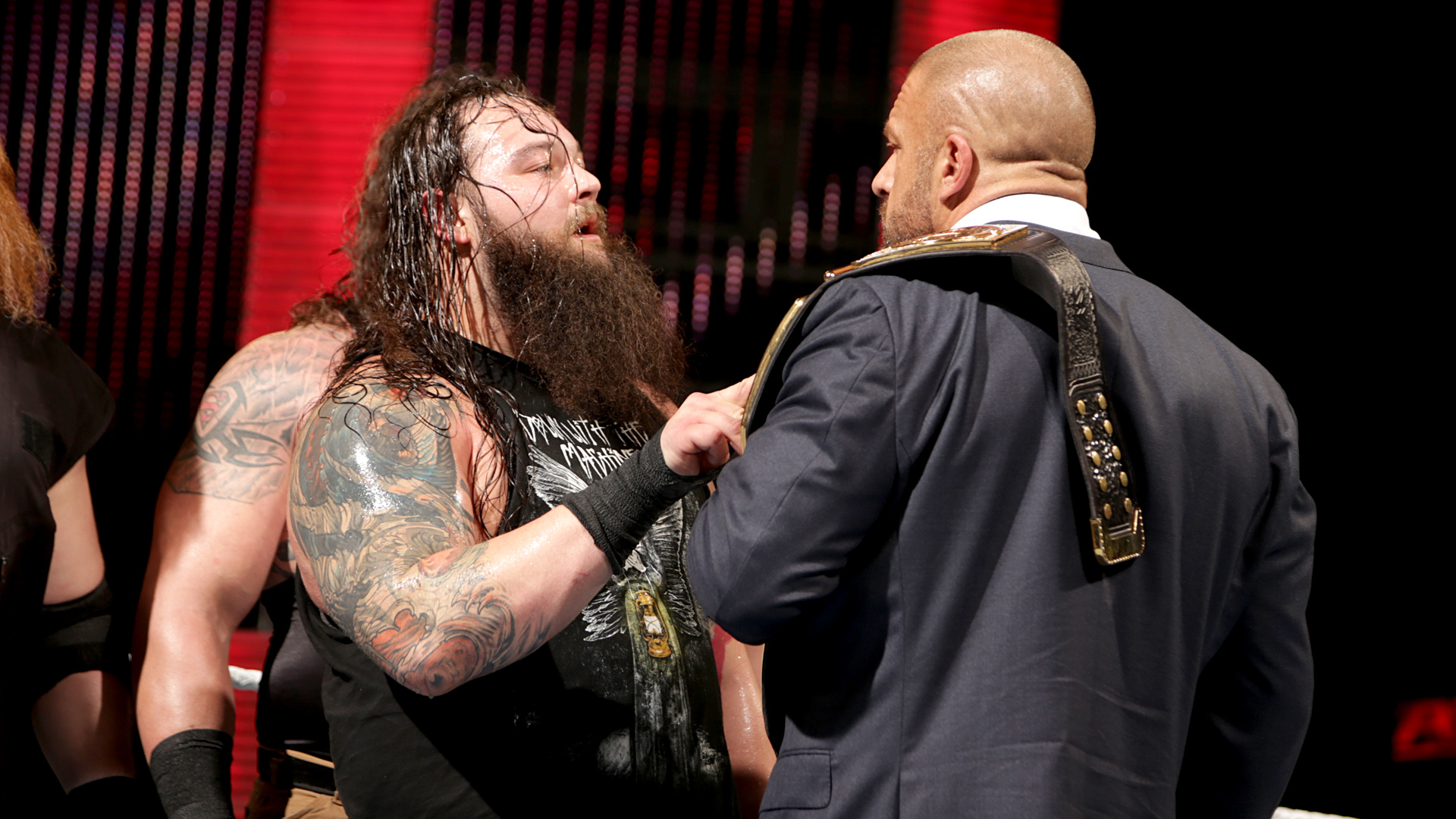 Surprisingly enough, the WWE would go on and ruin ANOTHER chance at turning Bray Wyatt into the babyface we all want. As mentioned beforehand, I was personally upset with the decision to keep Wyatt heel during his feud with Randy Orton for the WWE Championship earlier this year. I think it is safe to say that Orton had zero right playing the babyface in his feud with Bray. I mean, the guy burned down Wyatt's compound for god's sake. It was another blown chance at turning the then WWE Champion into the fan favorite. Bray would then go on to lose the title to Orton before moving to RAW during the "Superstar Shakeup" where he is, still, playing the same role and same character he has been playing since 2012. If you don't believe me, take the latest episode of RAW for example.
Bray Wyatt lost, cleanly might I add, to "The Demon" Finn Balor at SummerSlam this month. For me, I thought both men would move on after putting on a solid match at the biggest event of the summer. But, I was wrong as Bray cost Balor a chance at becoming number one contender for the WWE Intercontinental Championship after eliminating him from the battle royal, using his signature spooky theatrics. Obviously, Bray's feud with Finn Balor is not over (though it should be) and I can predict that nothing will change with Bray or his build up to his next match with Balor.
If anyone in professional wrestling needs a change, it's Bray Wyatt. Change is good, especially in professional wrestling. So, if WWE wants to make a money making decision, it is time to turn Bray Wyatt into the lovable anti-establishment babyface. Either pull the trigger or lose money.
Your choice, WWE.
For more news, rumors, videos, podcasts and exclusive articles, follow us on Twitter @PWPNation.