Survivor Series 2017 is tomorrow night and it's packed with intense action, intriguing matches, and interesting storylines. To help get you ready for the event, PWP Nation featured writer Zack Heydorn breaks down each match with analysis and predictions.
Enzo Amore vs. Kalisto – WWE Cruiserweight Championship (Kickoff Show)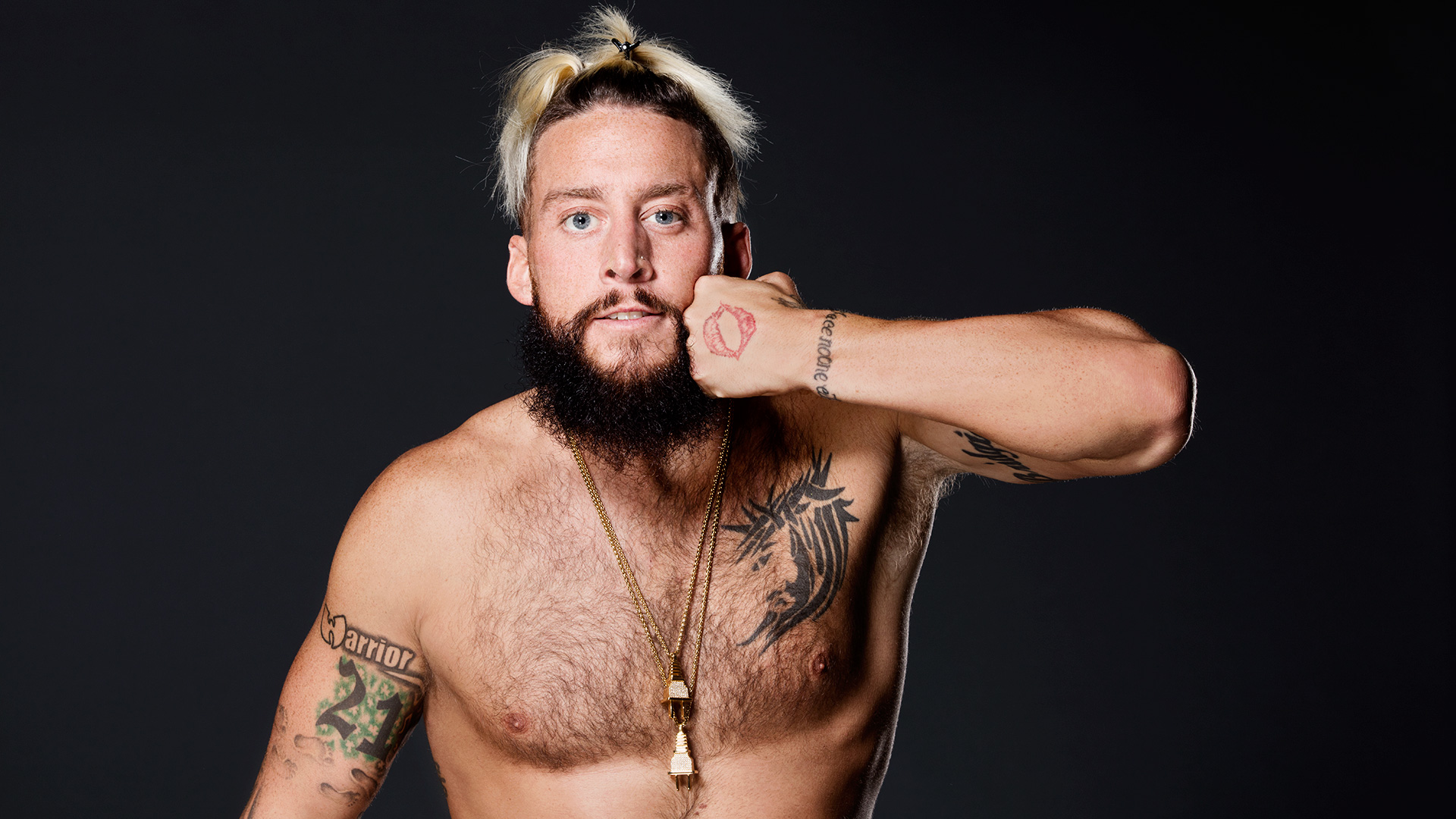 This is the only match on the card that isn't an inter-brand match up. I've been enjoying Enzo's run on 205 Live thus far. He's made the show more relevant and has carved a nice role for himself as a heel. That said, Kalisto just isn't cutting it as the lead babyface for Amore. He has better in-ring skills, but absolutley can't hang when it comes to character and "it" factor. Kalisto is the status quo for 205 Live. That show has been there and done that with characters like him. For that reason, tomorrow night we'll get a clean and decisive victory for Enzo. In order to keep pushing 205 Live to new heights, Enzo needs to continue forward with his push. That means being the champion.
The Bottom Line Prediction – Enzo Amore
The Miz (Intercontinental Champion) vs. Baron Corbin (United States Champion)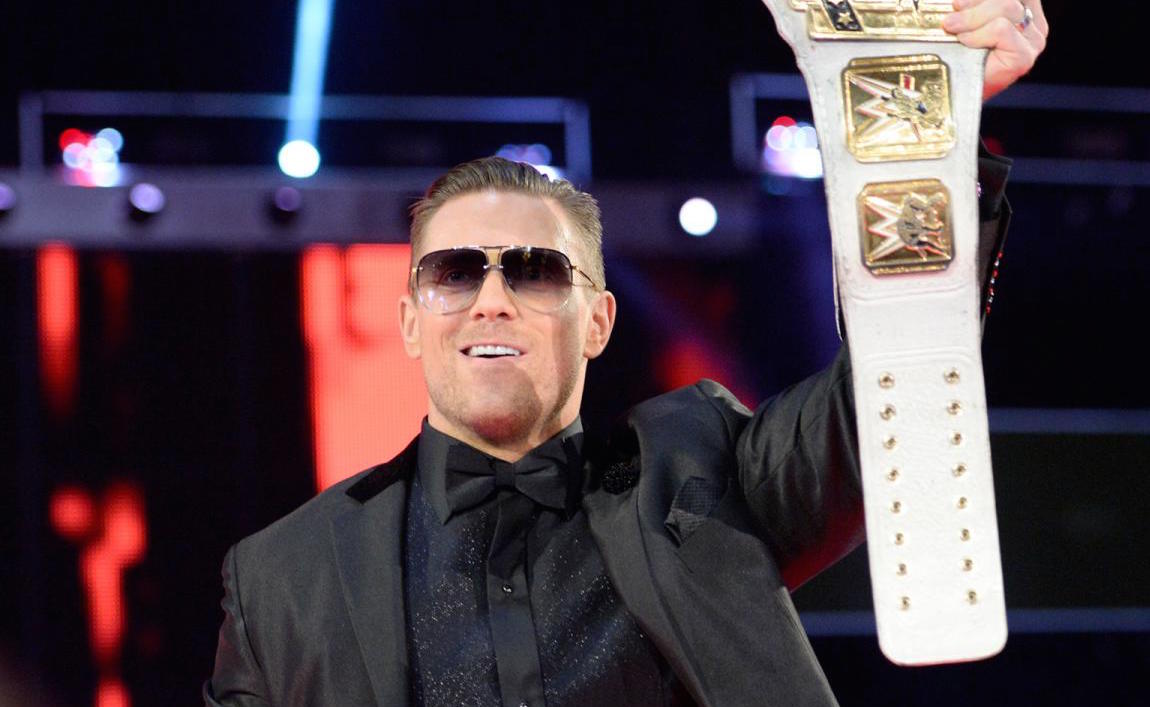 By leaps and bounds, this is the weakest of the inter-brand match ups on the card. The fact that both guys in the match are heels really makes for a tough environment to get fans to care. The fans have been conditioned to hate both so why now would they cheer one over the other? It doesn't make any sense and because of that, they'll have a hard time putting together a decent match. I enjoyed the social media promo work in the build up, but it isn't enough to make me cheer one over the other. That said, The Miz is walking out victorious. On Raw he is used as an asset to get up and coming babyfaces over. If the WWE is going to continue to utilize him in that way, he needs to get wins occasionally so he can stay over enough to do his job with the babyfaces. Baron Corbin can absorb the loss easier and more gracefully than Miz can at this point.
The Bottom Line Prediction – The Miz
Survivor Series Women's Match – Team Raw (Alicia Fox, Asuka, Sasha Banks, Nia Jax, and Bayley) vs. Team SmackDown Live (Becky Lynch, Natalya, Carmella, Naomi, and Tamina)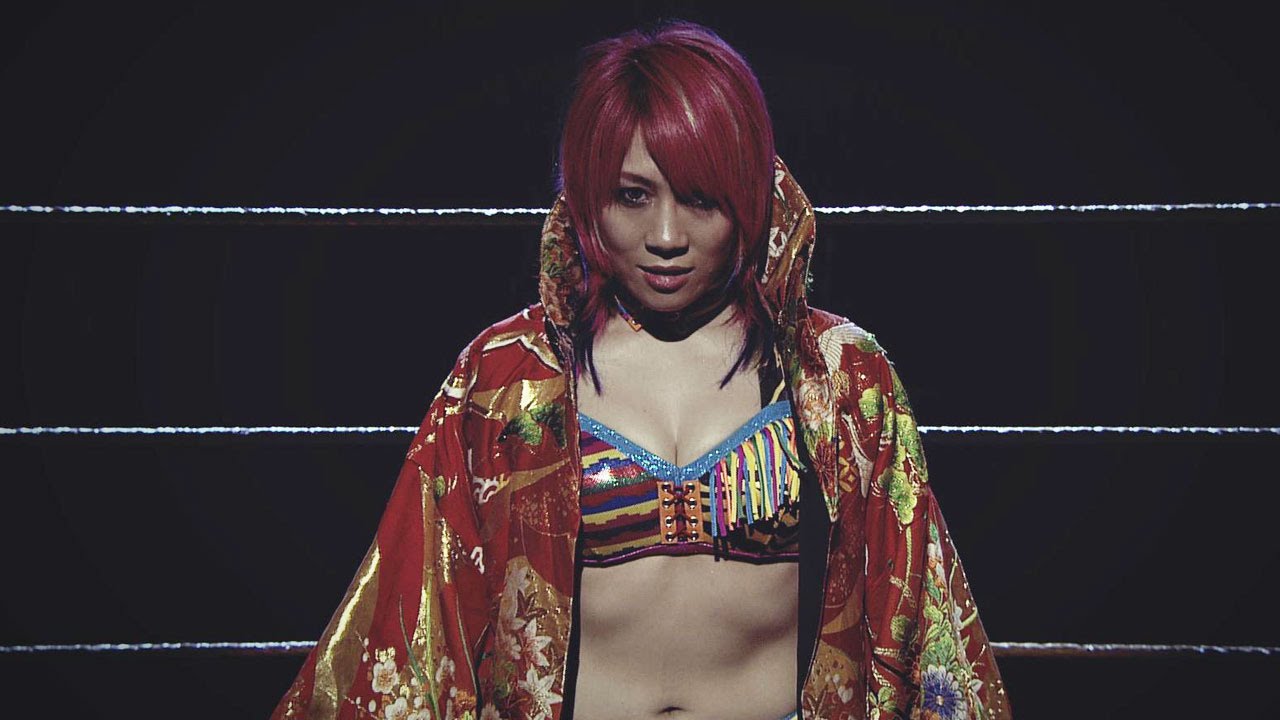 I've got mixed feelings on this one. As much as I loved Charlotte winning the SmackDown Live Women's championship and being removed from this match, her involvement made the entire thing more exciting. Her stare downs with Sasha Banks and Asuka were slated to be unforgettable moments that were intriguing and exciting to think about. If you look at the competitors in the match now, that one unforgettable moment is hard to find. Since Asuka is on Team Raw, Team Raw will be victorious. Asuka is being positioned as a premiere star that has an undefeated record in the WWE. For as insane as WWE booking can be, they will not waste the equity in Asuka being pinned for the first time in a meaningless Survivor Series match. My prediction is the final two will be Asuka and Becky Lynch at which point we get a nice three to four minute singles match before Asuka cleanly makes Lynch tap out.
The Bottom Line Prediction – Team Raw (Alicia Fox, Asuka, Sasha Banks, Nia Jax, and Bayley)
Sheamus and Cesaro (Raw Tag Team Champions) vs. The Uso's (SmackDown Live Tag Team Champions)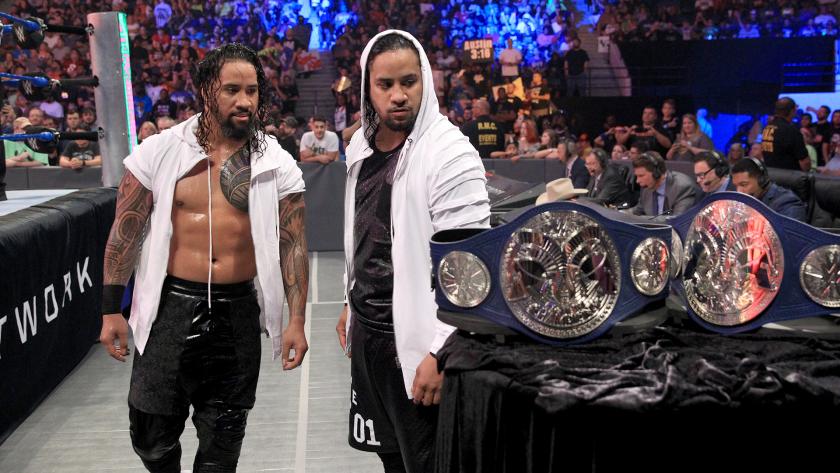 The in-ring talent in this match is unbeatable. The Uso's are coming off a series of match of the year candidates with The New Day and the team of Sheamus and Cesaro have four star match notches on their belt for 2017 as well. The element that this match lacks is story. This bout has only existed for a little over a week and got virtually zero time to grow on the go home episodes of Raw and SmackDown Live. The Uso's are the more important team right now which is why they will be going over. They are the hotter of the two teams and appear to be in the midst of a babyface turn due to working with Shelton Benjamin and Chad Gable. Since the Uso's tweaked their characters they've been on a upward trajectory on SmackDown Live and I don't believe we've seen their peak yet. The WWE won't sacrifice that for a team like The Bar that is already locked firmly into their position on Monday Night Raw.
The Bottom Line Prediction – The Uso's (SmackDown Live Tag Team Champions)
Alexa Bliss (Raw Women's Champion) vs. Charlotte Flair (SmackDown Women's Champion)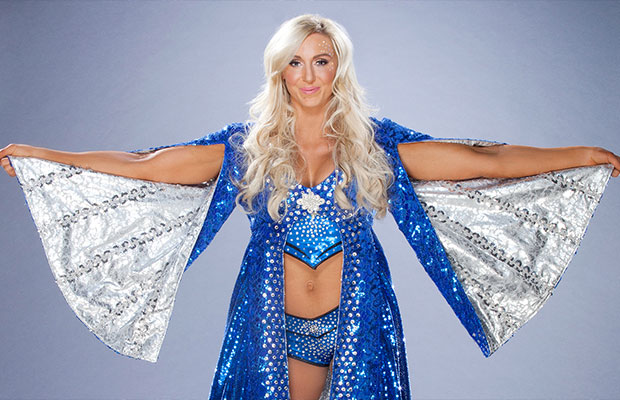 I love this matchup but its fortunate it wasn't given promo time due to the last minute nature of it being booked. I would have enjoyed seeing Alexa Bliss and Charlotte go back and forth on the microphone as both have good mic skills and endless content to utilize against each other. That said, I still believe this will be an exciting match. Bliss and Charlotte are two of the best women that WWE has on its roster and haven't had much interaction at all since both became main roster attractions. With Charlotte winning the title just a few days ago, it would be a big mistake to saddle her with a clean loss so soon after, that comes to someone she can't build a program with. Because of that, I'm running with Charlotte. She will catch Bliss off-guard and sneakily get a clean victory on an unsuspecting Alexa Bliss. Let's take the prediction one step further. After the match, Bliss will angrily beat down Charlotte which will prompt Ms. Money In The Bank, Carmella, to head to the ring and successfully cash in her briefcase and win the SmackDown Live Women's Championship. This type of loss makes sense for Charlotte. It's anything but clean and it gets the belt onto a viable heel who she can chase. This scenario sets Charlotte up for months and months worth of storylines and gets Carmella back into a prominent position on SmackDown Live.
The Bottom Line Prediction – Charlotte (who then loses the SmackDown Women's Championship to Carmella)
Survivor Series Men's Match – Team Raw (Kurt Angle, Triple H, Finn Balor, Samoa Joe, and Braun Strowman) vs. Team SmackDown Live (Shane McMahon, John Cena, Randy Orton, Shinsuke Nakamura, and Bobby Roode)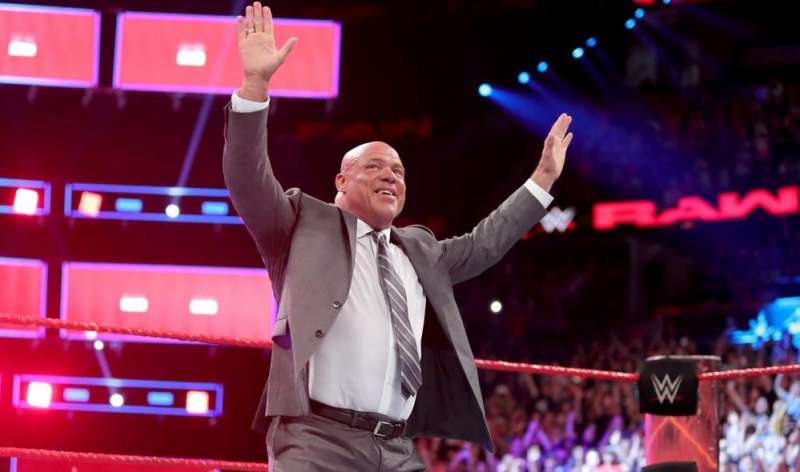 This will be the match of the night. There are so many moving parts and infinite possibilities in terms of where the match can go. The WWE has done a nice job in building storylines that are team vs. team but that are also within each team itself. On Raw, the rivalry between Finn Balor and Samoa Joe will surely be tested. Kurt Angle and Triple H have started their feud after the King of Kings pedigreed Angle's son, Jason Jordan, this week. Braun Strowman wants to destroy everything in sight, but the WWE has conveniently embroiled him into a dark feud against Kane. On the SmackDown Live side, all is well with the team itself, but with Sami Zayn and Kevin Owens looming in the background, it's easy to see how their disdain for Shane McMahon could lead them to interfere. That is the route I believe they will go which means Team Raw is winning the match. I see Balor and Joe unable to coexist and their conflicts leading to their elimination. Strowman will get eliminated due to Kane interference and for the shocking event of the evening, Kurt Angle will get eliminated due to interference from his son, Jason Jordan. That leaves Triple H as the last man standing from Team Raw. As Raw implodes, the SmackDown Live team will wither away with Shane being the last man standing on his side. At that point I see Zayn and Owens getting involved to cost Shane and their SmackDown Live brethren the match. This match is going to have massive implications on the next few months of Monday Night Raw. Strowman and Kane will be embattled in a blood feud along with Joe and Balor. Jason Jordan will feud with his father after turning heel and the slow burn to WrestleMania for Triple H and Angle will be woven throughout. On the SmackDown side, the battle between Shane and Zayn/Owens will be more personal and therefore continue to wage on. I hate to be the one to predict a Triple H victory. That said, him standing tall at the end leads to the most logical storylines for both shows.
The Bottom Line Prediction – Team Raw (Kurt Angle, Triple H, Finn Balor, Samoa Joe, and Braun Strowman)
The Shield vs. The New Day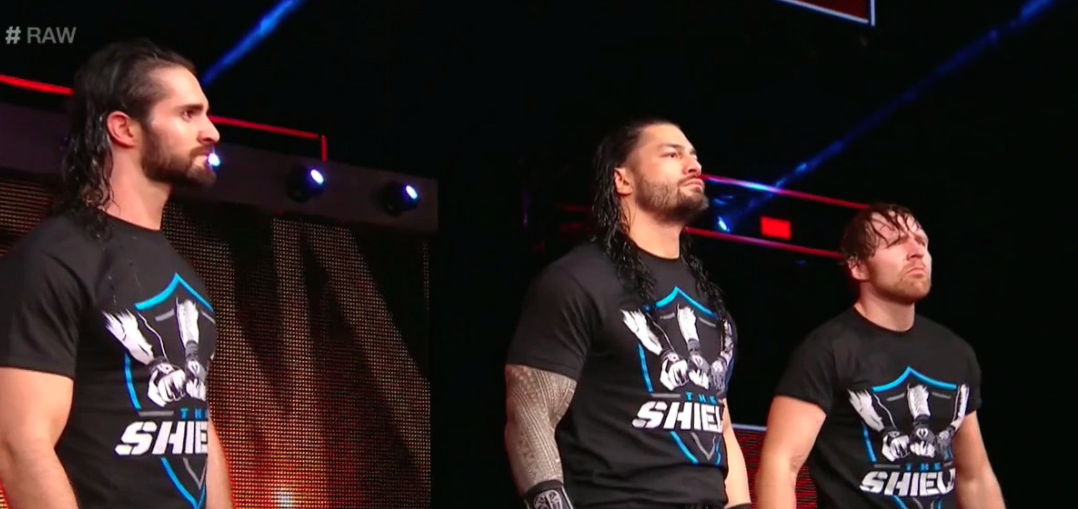 This is the type of match worthy of a Shield reunion. It's two of the biggest teams that the WWE has had in the last ten years going up against each other for the very first time. It's unique and will play out amazingly well. From a match perspective, all guys can work and therefore we are going to see a fast paced match with some creative spots throughout. The build for this has looped in with the SmackDown vs. Raw narrative and though it's only been booked for a week the star power involved allows for the story to write itself. The Shield's reunion is too fresh for them to do anything but win this match. We'll see some tremendous spots in which Roman Reigns shines and while New Day will look like a million bucks walking out, the hounds of justice will reign supreme.
The Bottom Line Prediction – The Shield
AJ Styles (WWE Champion) vs. Brock Lesnar (Universal Champion)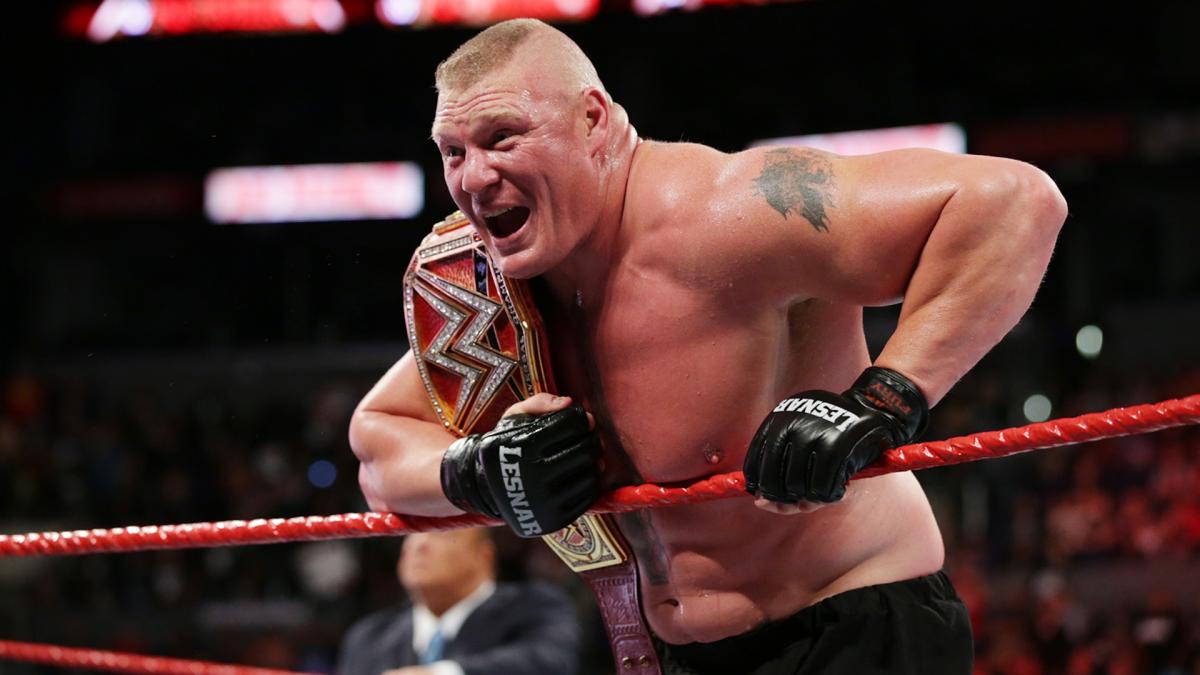 Can you say dream match? Thank goodness this match has AJ Styles and not Jinder Mahal. Am I right? AJ being involved makes this match bigger and more interesting. The match is going to be very similar to the classic that Lesnar had with CM Punk at Summerslam in 2013. Styles will do enough to look legitimate and while he may take Brock Lesnar to the limit, there is no chance of him winning. Lesnar is being preserved so he can put over Roman Reigns in a big way at WrestleMania 34. At this point, nothing has happened that should sway our acceptance of that or lead us to believe things will be different. If that is the end game, Lesnar needs to be victorious in all his matches until then including this one with Styles.
The Bottom Line Prediction – Brock Lesnar
There you have it, folks. Survivor Series 2017 previewed and served up on a silver platter. Check back to PWPNation.com for The Bottom Line review of the show after it wraps tomorrow night on the WWE Network.