At WrestleMania 32, we saw the predictable culmination of one story and the unexpected beginning of another. Roman Reigns walked into WrestleMania 32 as the incumbent heir to the WWE World Heavyweight Championship throne & took down "The King of Kings" Triple H.
On the other side of things, AJ Styles walked into WrestleMania 32 as the clear cut favorite to topple Chris Jericho, but didn't walk out with the victory.
However, the next night on the always anticipated #RawAfterMania, Styles won a #1 Contenders Match to challenge Roman Reigns for the title at this years WWE Payback. This was a completely unexpected turn of events that has caught the attention of diehard fans, but doesn't seem to be driving up ratings in any way, shape or form.
Nevertheless, WWE is in an interesting position heading into Payback. There are a bunch of highly discussed directions that they can take with this match, but they'll only take one. Which one? The remains to be seen.
But in this edition of "Booking The Finish", I will map out what I think is the best course of action heading into this epic clash that, quite frankly, nobody expected to see.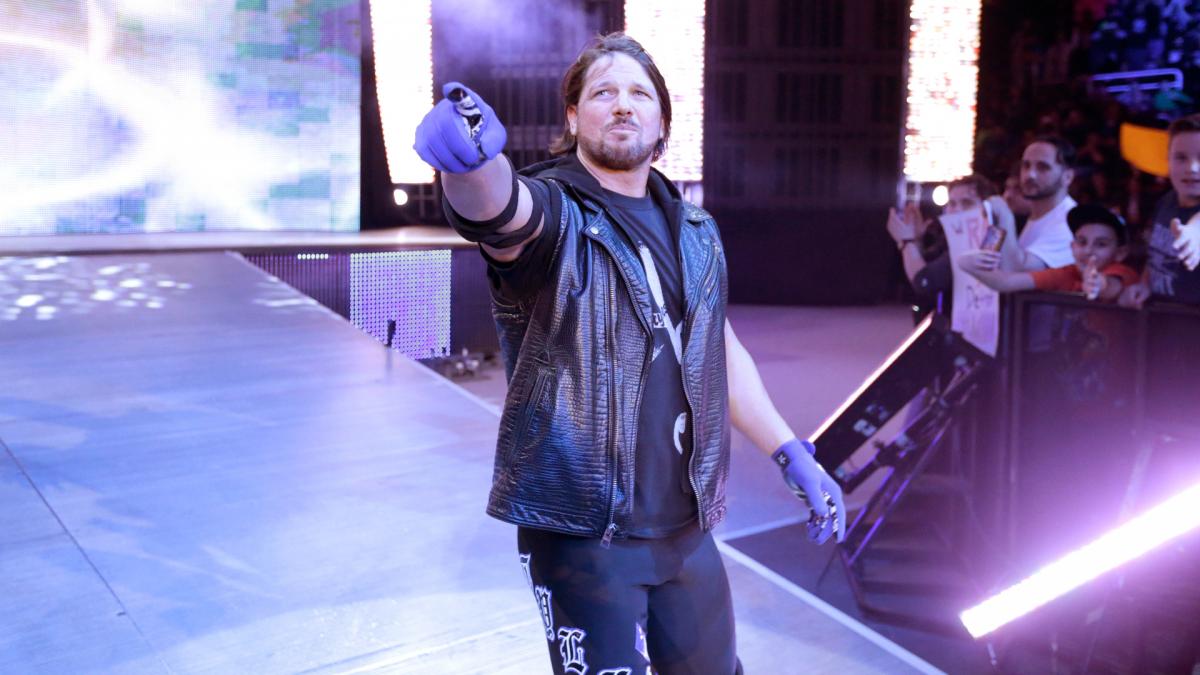 Analyzing The Match
Two babyfaces are walking into a match where Roman Reigns will easily be booed throughout the entire contest. The live crowd, as well as the majority of people watching from home, will be solidly behind AJ Styles. When thinking about the way this match will be laid out, there's no doubt that AJ Styles will do whatever he can to make Roman Reigns look like a million bucks.
And don't get me wrong. Roman has improved SIGNIFICANTLY over the past year. His timing is becoming pretty flawless & his natural instincts are improving. There's no doubt that a solid run as a heel singles wrestler will eventually work wonders for him…and this could be the match where that happens…
More on that later.
I look back to Fast Lane 2015 when Roman Reigns took on Daniel Bryan in a match to determine who would definitively move onto WrestleMania 31 to face Brock Lesnar for the WWE World Heavyweight Championship. Bryan pushed Roman to the limit in that match, and I expect a similar situation here. Styles is going to push the pace and in turn, Reigns will be forced to keep up and adapt to whatever AJ brings to him. These two will be able to come up with some innovative spots in this contest that will make the viewer move to the edge of their seat.
The story that WWE looks to be pushing is the involvement of Luke Gallows & Karl Anderson when it pertains to their past relationship to AJ Styles. This leaves the door open for a variety of finishes at WWE Payback.
Also, while we may have a better idea after this upcoming Monday Night Raw, Finn Balor dropping the NXT Championship this past week is fueling speculation of his possible involvement in this feud. A reformation of Bullet Club in WWE looks to be a real possibility, but I wouldn't go that route. I want to push my levels of creativity and give you a finish that fans deserve & could spark a ratings pop for Monday Night Raw.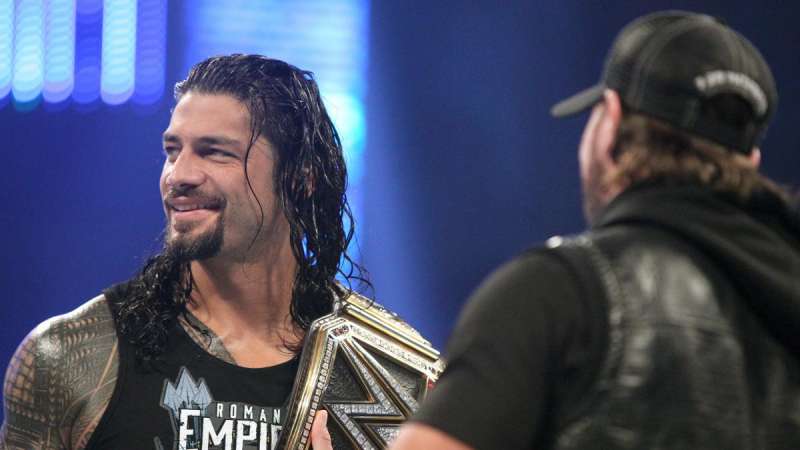 BOOKING THE FINISH
Last month, my "Booking The Finish" article on Roman Reigns vs. Triple H at WrestleMania 32 mapped out a logical way to turn Roman heel in front of the biggest possible audience in order to do what WWE has been fighting to do for well over a year. While that obviously didn't happen, this could be the time where WWE can really pull a swerve & give the fans exactly what they want.
Fans in the know are fully expecting the formation of Bullet Club in WWE. Whether they go with the Balor Club name or not remains to be seen, but this is something that is fully expected at this point in time. While I just mapped out how this match will go down, the finish is what everyone will remember.
AJ Styles is arguably in the prime of his career. He has stated this multiple times & his in-ring work has been backing it up for months. He's in a prime position to be the #1 babyface on the WWE roster; even if just for a short amount of time until some major stars return from injury.
This finish will elevate both men & take WWE into a new, fresh direction that could keep things hot going into the Summer.
There's no doubt that this match is going to be fantastic. Back & forth action culminating to a hot finish where both men connect with their finishes and kick-out. At this point, Gallows & Anderson make their way to the ring. Instead of helping AJ Styles achieve victory against Roman – WHAM! – they turn on AJ Styles!
Anderson tries to get in the ring from one side and the referee cuts him off. Meanwhile, on the other side of the ring, Gallows lays out AJ with a chokebomb!
Roman Reigns has a look of shock on his face as he covers Styles for the win. Roman retains, the live crowd is buzzing & fans at home are anticipating what will happen next. Anderson & Gallows get into the ring and are seemingly about to attack Reigns as well…
BUT THE THREE MEN EMBRACE!
There is a reason why longtime fans instantly thought about The Outsiders (Kevin Nash & Scott Hall). The similarities are striking. Nash & Hall jumped ship from WWE to WCW in 1996. Twenty years later, Gallows & Anderson jump ship from NJPW to WWE, along with AJ Styles & Shinsuke Nakamura. Nash & Hall teamed up with Hulk Hogan in the ultimate swerve to form the New World Order. Together, they helped change the landscape of the entire professional wrestling business.
Who's to say that lightning can't strike twice? I'm not saying to replicate the New World Order. That's not how this should be done. But they should take a major look at that formula & implement parts of it to help mold the story heading into the rest of the year. Roman is ready to turn heel because of the fans rejecting him. In 1996, WCW fans were reacting extremely similar towards Hulk Hogan. The reluctancy to turn Hulk Hogan heel was there, but WCW took a chance.
WHICH IS SOMETHING THAT WWE RARELY DOES ANYMORE.
This will be the second time in as many months that AJ Styles has been turned on. The sympathy for his character will be at a fever pitch & the angst from fans to see him get revenge will be the story. It could be built up for an entire year until Styles earns another shot at the WWE World Heavyweight Championship. They NEED to see what they have in AJ Styles & take full advantage of it.
The story of a world traveling superstar who has been one of the best wrestlers in the world for well over a decade finally achieving his lifelong dream is something that every fan can relate to & get invested in. We saw it with Daniel Bryan. We've seen it with Chris Benoit. And we are ready for it to happen with AJ Styles. Build to AJ Styles vs. Roman Reigns at WrestleMania 33 where AJ finally wins the championship.
Look, I know this idea has been pitched by someone out there since the booking of this match. But man, I think it's an amazing direction for all parties involved. Hell, when the time is right, they could even turn Shane McMahon and have him join the trio of Reigns, Anderson & Gallows, which will be refreshing, but similar to what the New World Order had with Eric Bischoff. Call the team "Bulletproof." Forget Balor Club. That's ridiculous. It just sounds like a tribute to Finn.
The amount of offshoot feuds you can have coming out of this finish would be extremely interesting. What will Dean Ambrose think of his best friend doing this? How will John Cena react when he returns? What will his cousins The Uso's have to say about it? Seth Rollins? Randy Orton? The possibilities are endless. Reigns can finally have a long, solid run as a heel WWE Champion.
Eventually, the group turns on Roman and WWE has what they always wanted. A ready, willing & able babyface Roman Reigns at the top of the card with the WWE Universe solidly behind him.
I could go on and on, but let's wait to see what actually happens at WWE Payback. Do I think this will happen? Absolutely not. WWE doesn't have the cojones to actually go through with something this detailed, complicated & longterm at the moment.
Or do they?
Please follow me on Twitter @JayAlletto & make sure to follow the site @PWPNation.