In his first article for PWP Nation, Dedrick Hendrix thinks Bobby Roode has a "glorious" future in the WWE. Perhaps even better than his career with TNA.
Rewinding back to July 2016,  Bobby Roode took the WWE fans by storm and declared that it is the beginning of a new era in NXT. He envisioned bigger & better things and it would feature him as the face of it all. We may be entering his vision now after his victory over Shinsuke Nakamura at NXT Takeover: San Antonio.
Originally, fans may have foreseen Roode's victory over Nakamura to capture the NXT Championship as a surprise. It all makes sense now with Samoa Joe getting the "call up" to Monday Night Raw. The vicious beating Joe gave Seth Rollins solidifies him an important role with Raw moving forward. Obviously, that creates plenty of room for Roode to take over the brand as he said he would.
In his days with TNA Wrestling, it was quite noticeable that Roode was one of the most remarkable performers. Even during his early days with Beer Money — you have to admit that his talent was quite under-appreciated.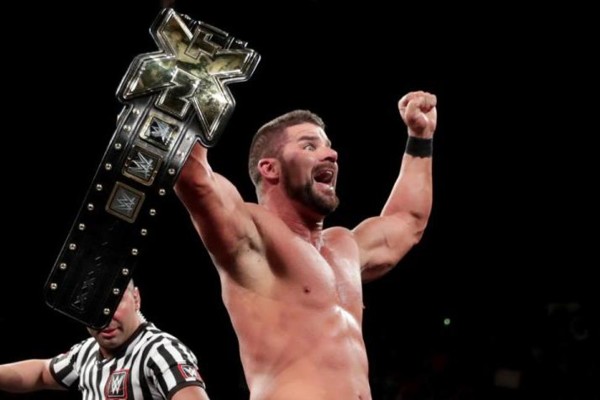 WWE may not always get it right when it comes to pushing the right superstars, but Roode has what it takes to be at the very least a mid-card title contender. One of the biggest obstacles for him will be that he is 40 years old.
However, after his performance in his match against Nakamura, he's proven that he has plenty left in the tank and can still put on a quality championship match that keeps the fans on their toes.
Whether you like it or not, Roode is the superstar NXT needs. The brand is under total reconstruction. Even if you love the "face" superstars, it's the "heels" that keep the fans engaged. Roode is so superior as one, that he may not ever be a "good guy." His future is seemingly bright and the way it appears, NXT will be glorious once again.