PWP Nation's Zak Fellows explains why the "GLORIOUS" Bobby Roode will emerge as NXT's main antagonist.
I have enjoyed Bobby Roode's work ever since I started watching TNA in 2006 and when he began being managed by Traci Brooks. As the abusive, berating boss to beloved characters, he made it so effortless for people to boo him for being such a magnificent bastard and wanting to see him get his comeuppance. And when he formed Beer Money with James Storm, who also was on a roll as a heel too, I enjoyed seeing two of my most invested bad guys join together to form a really, fun tag team.
Bobby Roode always seemed like World Champion material and, after a botched Bound for Glory 2011 title match, TNA rebounded with a beautifully told heel turn, with the visual of Roode looking at the Beer Bottle remaining one of the more underrated points of visual storytelling in wrestling, and a title reign that still remains a highlight in TNA's history. Even in 2014, when I stopped watching TNA on a consistent basis, he remained a constant to me: I could ALWAYS rely on Roode to be a highlight of my wrestling viewing.
Bobby Roode, in my opinion, is currently in a position to become the new top heel in NXT, especially now that the current NXT Champion is the beloved and magnetic Shinsuke Nakamura. But that's not to say he is there strictly to be the polar opposite to the top babyface. The truth of the matter is that Roode brings a lot of intangibles to the developmental system that can not only develop himself for the main roster on either Raw or Smackdown but his experience be used to help serve as an example to his fellow developmental wrestlers.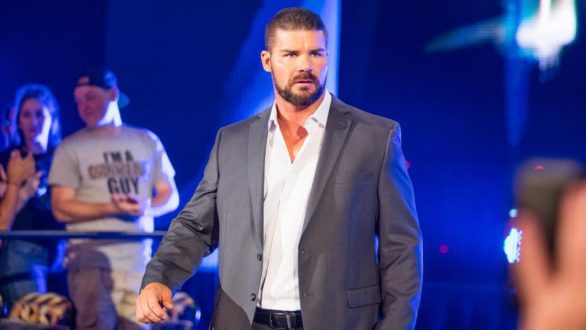 Before we can truly grasp on what Roode will bring to NXT specifically, I feel it best that we establish what exactly makes him the talent that people have been drawn to. From my perspective, he is a technically proficient wrestler with an excellent eye and awareness of psychology and an almost perfect integration of character into his performance. A wrestler's in ring ability being influenced by their persona is a true asset: To use a move set example, without Bray Wyatt's integration of character, his finishing move would be just another Swinging Reverse STO.
In the example of Roode, he has, over the years, seemingly mastered the nuisances and ability to play a heel and have his style of wrestling compliment and suit his alignment. A wrestler's presentation and mannerisms helps convey certain emotions from a character perspective and in doing so intends to elicit certain reactions from a viewer.
Roode's body language and speaking ability, through his choice in words and tone of voice, intended to garner hate and embodied his character with a venomous determination which is common of a heel champion: Someone who fans want to see lose but realize his capability in achieving results… similar to Triple H in that regard.
Yes, Bobby Roode can work as a babyface and, if anything, people enjoying his heel work so much is why he has turned babyface as he did in Beer Money and as the IT Factor. But, in my book, the money lies in him being a villain if experience is to be learned from.
As far as NXT is concerned, Bobby Roode is in a place where the show is in need of a fresh change of hierarchy now that the King of Strong Style serves as the face of the show. This is where the core dynamic, that often fuels and surfaces classic storylines, can take center stage. If you haven't watched Roode's debut promo for NXT, he would utilize the majority audience in attendance at the regular Full Sail University venue to establish his character: An almost amalgamation of the Businessman of Robert Roode and the self-centered competitor of the IT Factor who wishes to legitimize and better NXT and it's fans with his own vision.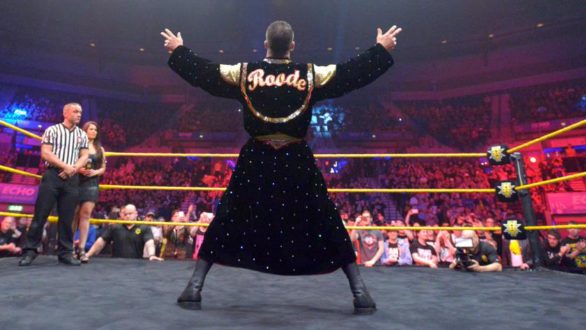 This vision can serve as the basis for Roode's character and how he interacts with other wrestlers. He is in NXT to be successful, not really caring about what people think of him. Unlike Kevin Owens, whose original underlying character trait was to be successful for his family, though Roode is making money for the sake of making money. Greed and Vanity could be his defining character trait: He believes he knows what people want and what's best for them (not unlike most "REAL" wrestling fans ba dum tish) and what's best for them is Bobby Roode as the number 1 wrestler.
NXT has not had someone of Roode's particular character template in at least a year serve as a major singles heel which immediately creates a change of pace from a personality and booking perspective. His business suit wearing, capable egotist brings him into direct conflict with Shinsuke Nakamura, the man who fans gravitate towards because of his charisma and confidence as opposed to arrogance, which is what Roode can exemplify.
Speaking for myself, I think Bobby Roode vs. Shinsuke Nakamura, the proficient and self-centered technician versus the world renowned and beloved Strong Style Practitioner would be a refreshing change of pace from the Monster's and big men, be it Samoa Joe, Kevin Owens or Baron Corbin, that have populated the top antagonists positions for the last year.
To end on a note from a fan to other fans: No matter what happens to Bobby Roode in NXT, the visceral appeal I get from seeing him will no doubt linger. Because, when he made his entrance at NXT Takeover: Brooklyn II… I was happy. I was happy to see him walk to the ring and wrestle as he always did and people can see his talent on full display and under a great spotlight.
He is a wrestler that I like to see do well and I think I speak for everybody on the PWP team when we say… good luck, Bobby Roode. 
[Zak Fellows hasn't been this excited since Mr. Laurinaitis last showed.]
How about that entrance music huh? GLORIOUS!
For more news, rumors, videos, podcasts and exclusive articles, follow us on Twitter @PWPNation.