In his latest piece for PWP Nation, Marc Madison talks about the hottest free agent in professional wrestling Adam Cole, BAYBAY!
Adam Cole is among the most popular wrestlers outside the WWE. It would be easy to dismiss his potential departure from Ring of Honor as self-serving, but the truth is when you have achieved all that he has, there comes a time when you need to look within yourself and see if there is something more out there for you. The former three-time Ring of Honor World champion has had compelling and competitive matches against rivals such as Jay Briscoe, Jay Lethal and Kyle O'Reilly. Whether he has come out victorious or not, Cole has managed to tell a story inside the ring of a quality that is unlike many of his contemporaries.
This wasn't always the case with Cole. When he first trained with the Wild Samoans, Cole had the opportunity to learn the fundamentals of the sport that would soon become more than just a career choice, but a labor of love. As he participated in his matches in the southwestern United States, Cole began to earn a following. His momentum built as he competed for Pro Wrestling Guerrilla, where he aligned with three men who would become friends inside the ring and out. Kevin Steen (aka Kevin Owens), Matt and Nick Jackson.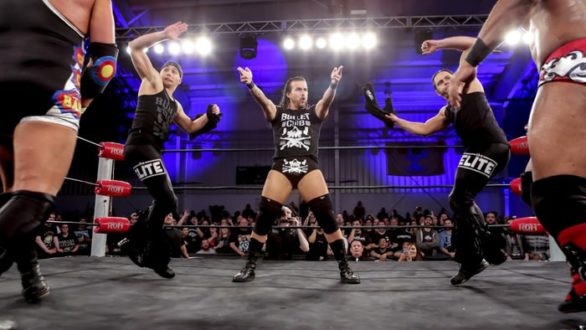 Those three and Cole formed an alliance known simply as Mount Rushmore. They believed they were the best of the best, and each night they would go out and prove it, regardless of whom was in the ring with them.
Cole's success could also be attributed to his longstanding friendship with Kyle O'Reilly, with whom he made up the team Future Shock. Their combination of stiff kicks, punches, and technique showcased just how much both Cole and O'Reilly were meant for one another. Their success was a reflection of how they complimented each other in the ring. They decided to go their separate ways because Cole was in need of a change. The clean-cut Cole was replaced with a much darker, cunning competitor. Cole would do despicable things, which got him over as a heel in a big way because not only was he capable of doing them but more because fans wouldn't have thought he was capable of doing them. He cuts the hair of Michael Elgin while his wife watched helplessly. He shaved the head of then, Ring of Honor world champion Jay Lethal, dispensing with his signature cornrows as he was helpless and unconscious.
For all of the acts that have called into question how ethical Cole's ring character is, they pale in comparison to how talented he is both in the ring and on the microphone. Promo after promo is delivered with precise execution, and each word uttered from his lips suggests nothing but clear and unmistakable impact. Cole can hurt an opponent with his words as much he can with his hands and feet. This is a very rare quality to have when someone is able to blend both so effortlessly, and Cole has been able to do all of this before the age of 30.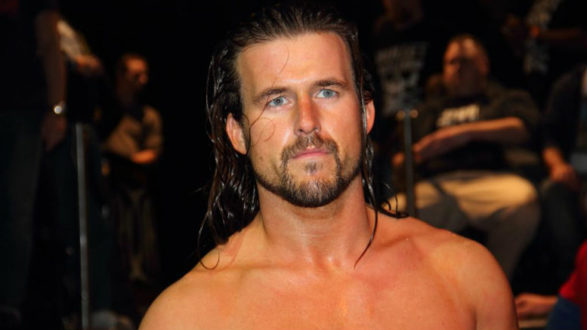 While some are just beginning to approach their prime as they hit 30, Cole has been busy competing all over the world against some of the best wrestlers in North America and Japan. As a member of the Bullet Club, and The Kingdom before that, Cole has certain qualities that lend themselves to making him just as good as the leader of a faction as he is working independently.
Cole also does business the right way. Whether he wins or loses, the most important quality that stands out about Cole is his willingness to tell a story. On April 30th, Adam Cole's Ring of Honor contract reportedly came to an end. As a result, speculation as to what will happen next with him is running rampant. The ball is in his court, and that could mean competing for Gabe Sapolsky in Evolve, like his friend Kyle O'Reilly, or in New Japan Pro Wrestling facing some of the greatest wrestlers there. He could go and compete for different promotions in the UK such as Progress, simply because he has the option to do so.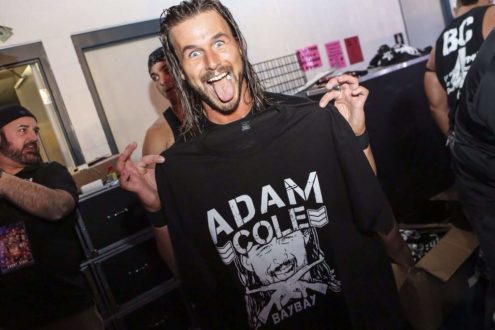 One of the biggest rumors that have circulated about Cole has been the possibility of him joining WWE. Whether that means he joins their NXT program and gets the time to harmonize his skills with the promotion's approach, or not, the future is bright for Adam Cole. He does things the way they are supposed to be done.
While seeking to improve himself and his professional future, he isn't burning any bridges. Cole is respected for everything he does in the ring and everything he strives to do outside it. It is only a matter of time before this highly sought out commodity is given the ball, and an opportunity to run with it.
After all, he is in demand, bay bay!
For more work from Marc Madison, give him a follow @TheMarcMadison.
For more news, rumors, videos, podcasts and exclusive articles, follow us on Twitter @PWPNation.