With Survivor Series 2017 in the books,
after an amazing weekend with NXT War Games leading the way,
here's 6 things we learned.
Honorable Mentions:
Booker T doesn't watch the product, he's hindering commentary.
Alexa Bliss was exposed. She just might not be as good as she's been booked.
We need a draft. I want to see Joe/Nakamura. It was my favorite feud in NXT.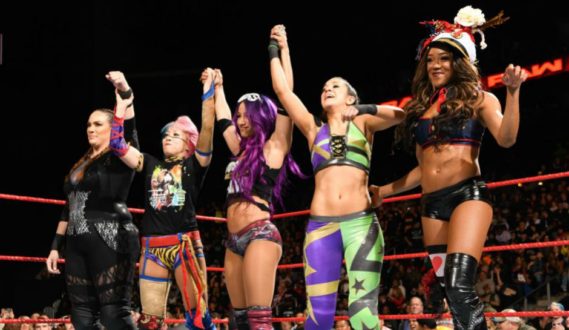 1. The Woman's Division is a Mess.
The 5-on-5 Woman's match was a mess. It was the one match that could have been taken out to make the show, as a whole, even better. Props to all 10 women for giving what they had, but it was booked bad since day one. Alicia Fox as the leader of RAW? Natalya named the 5th member an hour before the show started? What a missed opportunity to shock everyone with a call-up(not needed) or a one night return of Nikki Bella.
Asuka looked good. For the first time in a long time, I could see that she's a well oiled machine. She was booked well and she was fluid. A natural in the ring who is smoother than a jar of Jiffy. She ended up eliminating the final 3 Smackdown women and looked good doing it. Yet, Alexa Bliss is on the top of the mountain? Add in Nia Jax, Tamina, Natalya, Fox… the woman's division is good, but it's a mess.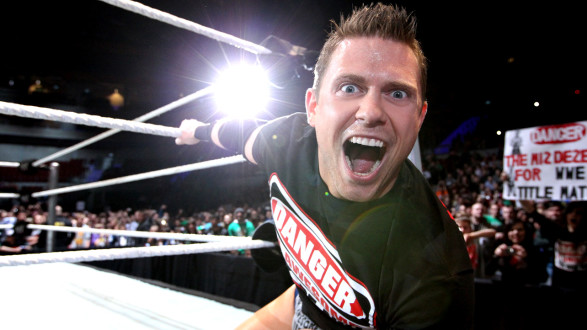 2. The Miz is One of the WWE's Best
Let me just say: If we had this Miz back at Wrestlemania 27, then they never would have had Cena take the strap from him.
This incarnation of The Miz is top notch. He's firing on all cylinders and it's paying off. Fans are even starting to gravitate towards him, and it's a perfect storm. I don't think anyone else could have had such a good match with Corbin other than AJ Styles. The Miz helped Corbin look good, look strong, and look relevant. What will really sell this point to you is how he handles himself tonight on RAW after suffering a loss for the RAW brand.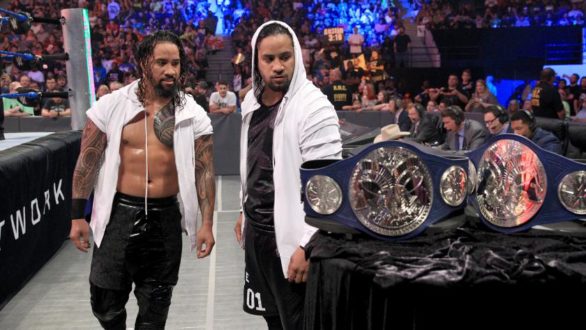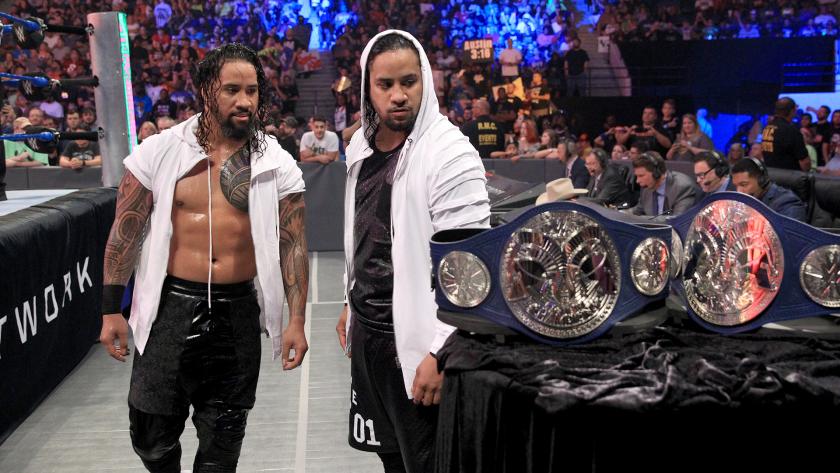 3. The Usos: Best Tag Team since Edge & Christian
Edge & Christian, along with The Hardyz and Dudleys, revolutionized tag team wrestling. I don't know how much of a revolution the Usos will bring, but the WWE hasn't seen such an impressive tag team since Edge & Christian split.
They are two of the best and the fans have done a complete 180 on them. While the two teams are vastly different, this incarnation of The Usos happen to be the greatest tag team the WWE has seen since E & C, and they prove it every. single. NIGHT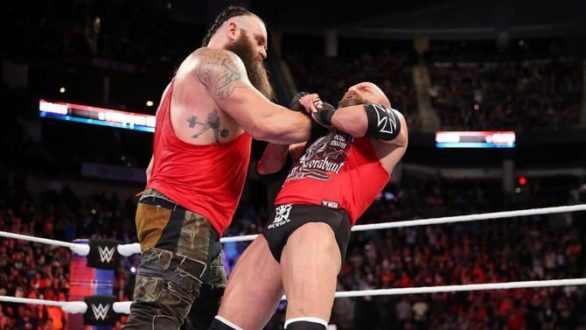 4. Braun Strowman: Super Face Mode – Activated
What do Stone Cold Steve Austin and Roman Reigns have in common?
They struck out against those in charge. The difference is, that Reigns' felt forced while Austin was organic and natural. This is also the difference between Braun and Reigns. Survivor Series is all about WrestleMania and they seem to want to go full throttle with Braun Strowman. After Triple H tried to get one over on Braun only to beat Shane, Braun almost snapped Triple H's neck with one hand.
I freaked out when Trips went for a pedigree and Braun left Triple H laying, lifeless.  The fans have been behind Braun for a while, and to brutally destroy 'The Authority' with his bare hands, he's going to be over like Austin, like Daniel Bryan.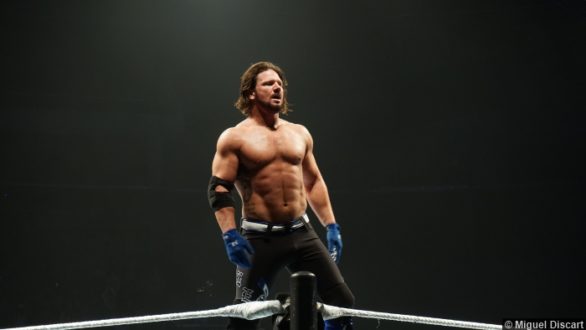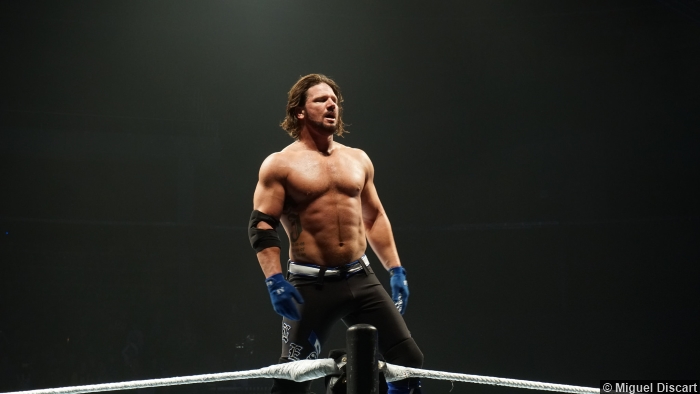 5. AJ Styles is the Best In The World, Stop Arguing.
My favorite part of Lesnar/Styles was the booking. I watched as Twitter went insane during the opening moments, complaining about it being another Brock Squash and how Aj deserves better etc…  Then it happened. AJ mounted an offence and started to take some control. Aj Styles had a fighting chance! While he came up short, I knew he was going to look good. There's no way Vince will let his WWE Championship look inferior to anything else.
No body could have done that with Brock. It was his best title match since he faced Cena and Rollins at Royal Rumble. AJ Styles pulled it off though. When you get put in the ring with a guy who just throws everyone around, and you pull off a match like that, there's no more arguing: AJ Styles is the best in the world.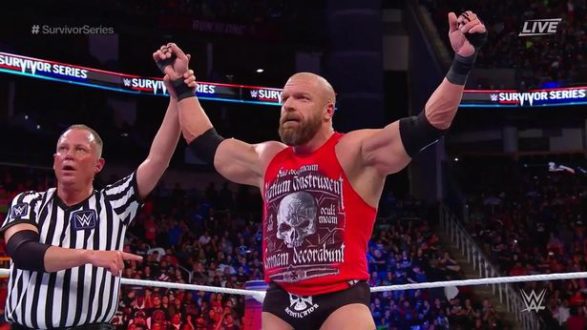 6. Survivor Series is All About WrestleMania, for Triple H
It's become pretty obvious that Survivor Series is the start of Triple H's WrestleMania feud/season. If you look back the past few years you'll see that Rollins, Reigns and even D-Bry all started to plant seeds and foreshadow at or around Survivor Series.
I liked the ending with Braun getting one up on Triple H, but it was head scratching as to why the newest talent/call-ups got eliminated first. I feel like Cena and Orton were an after thought, which I don't mind, but they should have been eliminated by Finn and Joe. Angle should have put over Nakamura or Roode, but they didn't. They couldn't. They needed it to play out just as it did, so that Triple H can have his WrestleMania storyline started.
---
All in all, Survivor Series was one of the best PPVs that the main roster has put on all year. I'm excited to see where Braun goes from here and I'm actually pretty curious as to where Jason Jordan will fall with the Angle/Authority story that's about to play out. It was sad to not see Owens in a bigger match, but I know he and Zayn will be just fine on Smackdown.
With Survivor Series in the bag, the next big question is:
Who wins the Royal Rumble?!