As the smoke clears from a huge WWE Summerslam weekend, I've decided to finally give you 6 Things We Learned From NXT Takeover Brooklyn III.  I wanted to wait until Summerslam was done and over because I had a very good feeling that my first thing learned is something we learn with EVERY Takeover.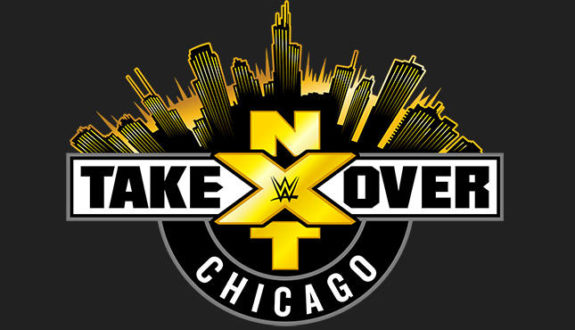 Takeover is consistently better than the main roster PPVs.
Look, it's no surprise anymore. In fact, someone commented to PWP's editor in chief that everyone claims Takeover was the better show and we can just stop now. How about no? We won't stop saying it, because it's true. The main roster has yet to steal the thunder from an NXT Takeover. WrestleMania might have trumped Takeover just because it's WrestleMania. With NXT Takeover only being 2 hours long, it raises the question(and practically answers it) "Is less, more?"
The longer the show, the more time to fill, the more matches to be had, the better chance that we come across sleepers and dull matches that do nothing for the fans. Even the CHICAGO Takeover, which felt like it was shoved in there from the clear blue, was better than what WWE was doing.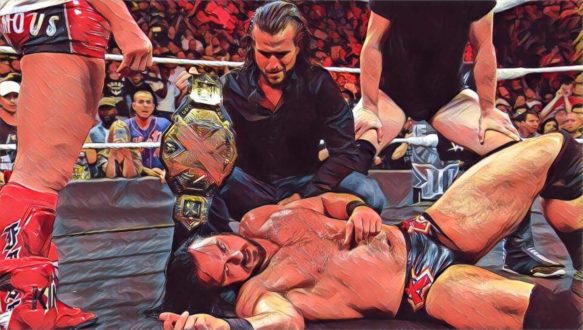 2. Drew McIntyre was the wrong man at the wrong time.
Rodderick Strong was positioned, for months, to be the guy to take the NXT title from Bobby Roode. They gave us the story and the angle. Roode was making things very personal with Strong, then they give us Drew McIntyre. Drew got his title show by beating Killian Dain. A match, and a move, that left a lot of us scratching our heads.  Can you imagine the Barclays center reacting to Strong winning the tile? It would have been massive!
Even more massive would be the heat that Adam Cole and Redragon(Kyle O'Reilly and Bobby Fish) would get for leaving him laying in the middle of the ring, Cole holding the NXT title high.  I really like Drew, but if you look back at the past few months of the NXT title story, he was the wrong guy at the wrong time.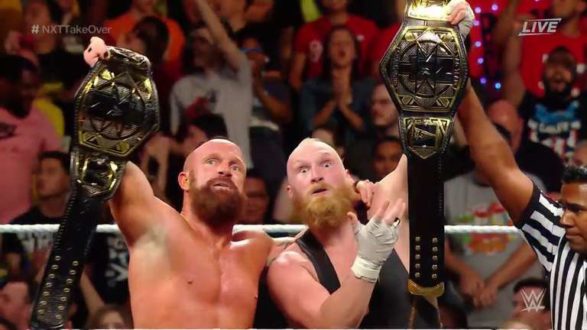 3. SAnitY won't be around much longer.
If ever there was a team that I thought could end Authors of Pain's streak and title run, SAnitY was not them. Something happened though. Something made them get Eric Young back into the mix and push the stable again. I firmly believe it was the success Nikki Cross had with Asuka.  The Last Woman's Standing match was fantastic and the fans were 100% behind Cross.  Now here we are, SAnitY getting an unexplained face turn and then beating AoP.  That's a huge accomplishment.
I can see all 4 members putting over a few people on the NXT roster and then coming to the main roster, potentially in the next draft. That's one stable that the casual fans will easily attach to and get behind.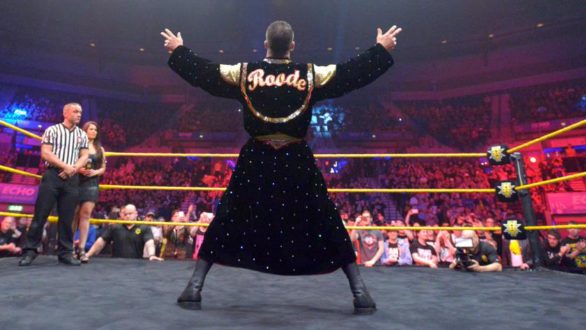 4. Bobby Roode is leading that path up.
So, I expect SAnitY to show up on the main roster by WrestleMania(Yeah, that's still 7 months away) but Bobby Roode won't be waiting that long. I know it's become "the norm" for the NXT Champion to lose the title, get his rematch and lose again, then show up on the main roster. I don't see this happening with Roode. I could see him showing up on Smackdown this week. Drew won the title and when Adam Cole attacked him, it set everything in motion for Roode.
Roode doesn't need this feud with Drew, but Drew needs this feud with Adam Cole. Roode has been written right out of the equation and I suspect that it's because he's being called up.  Roode will lead the path for the NXT call ups over the next few months.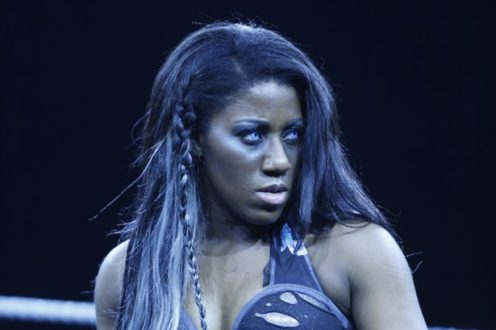 5. Ember Moon finally did it.
For MONTHS, PWP's own JCD had brought up that Ember Moon hasn't had that defining moment, she hasn't had that one defining match. Well, I agree with John, until now. Ember Moon had her moment, her match. It was a great match between the two. It was better than I think we all expected. It told a story and it showed Ember finally finding her "Warrior Goddess" instinct. Ember might have lost, but she came out of that match looking better than if she had won.
Asuka on the other hand, she's at a level no one down there can touch, yet.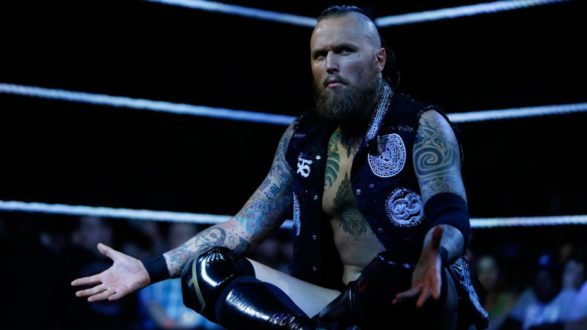 6. Aleister Black is a future SUPERSTAR
Maybe Black hasn't done much so far. He's undefeated, he's had some squash matches, he hasn't said a word. I watch Black and it makes me think they learned a lesson with Baron Corbin. They didn't spend long on Black having squash matches. They are throwing him to the wolves each time with tougher opponents and longer, harder hitting matches. Black has money written all over him and he's such a thrill to watch in the ring.
His match with Hideo Itami was one of my favorites, and it was easily the best match Itami has had in his time with NXT.
With another NXT Takeover in the books, I'm more excited than ever to see where things go from Adam Cole all the way down to Lars Sullivan.
Feel free to follow us on Twitter!