PWP Nation's Zack Heydorn discusses the top five things we learned from the 6/26/17 edition of Monday Night Raw.
5. The WWE actually ruined Bayley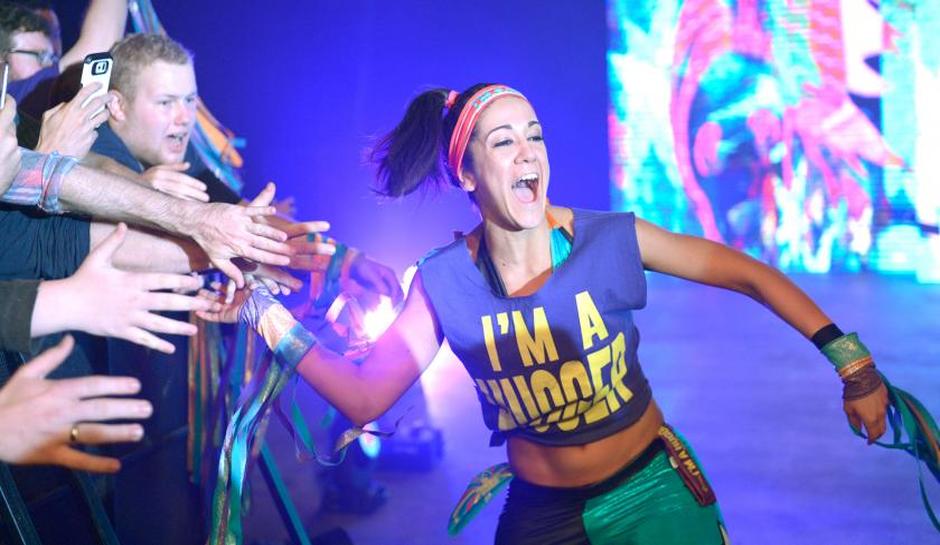 Trust me, I don't want to be the one to tell you this. On Raw tonight though, Bayley lost cleanly as the first entrant in the Raw Women's Championship number one contender gauntlet match. To Nia Jax. There wasn't a backstory here or any sort of build for a future match. Nothing. Bayley was featured as much as Dana Brooke. Let that sink in. It's a sad state affairs for "The Hugger" but its time to admit that after being handed gold on a silver platter, the WWE has officially ruined Bayley.
4. Big Cass looks like the real deal in his new heel role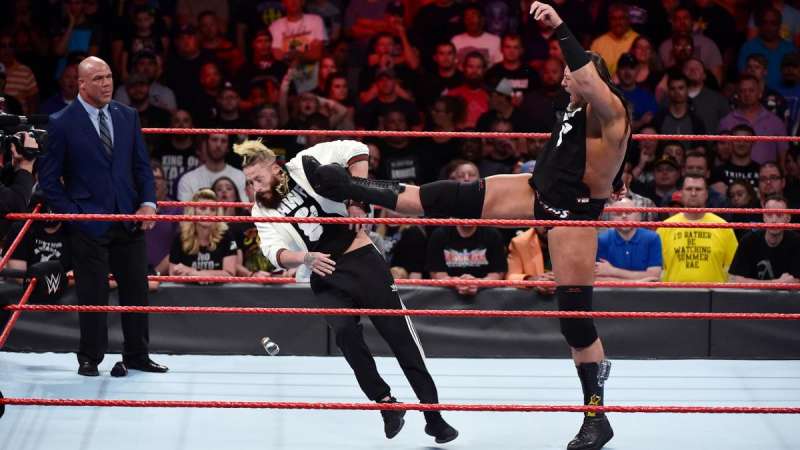 Cass was brilliant last week as he turned heel on his tag team partner, Enzo Amore. That was a layup though. Last week, the two had an abundance of history to play off of as well as the heat of a very dramatic and intriguing story. Cass capitalized on those elements and got booed out of the building. The question going into tonight was could he do it again. With the heat turned down and the drama subsiding, could Cass deliver and still get a massive heel reaction. He clearly answered us all with a very loud "YES". Big Cass worked the audience and Enzo into believing he was sorry for his actions last week and just as everyone fully bought in, he yanked the rug right out from us all and attacked Amore again. He looked the part, played the part, but also organically owned the segment. Because of it, he got a tremendous heel reaction that arguably was the loudest of the night. The WWE has a great story here and a brand new star in Big Cass.
3. Stop with the fake celebrity segments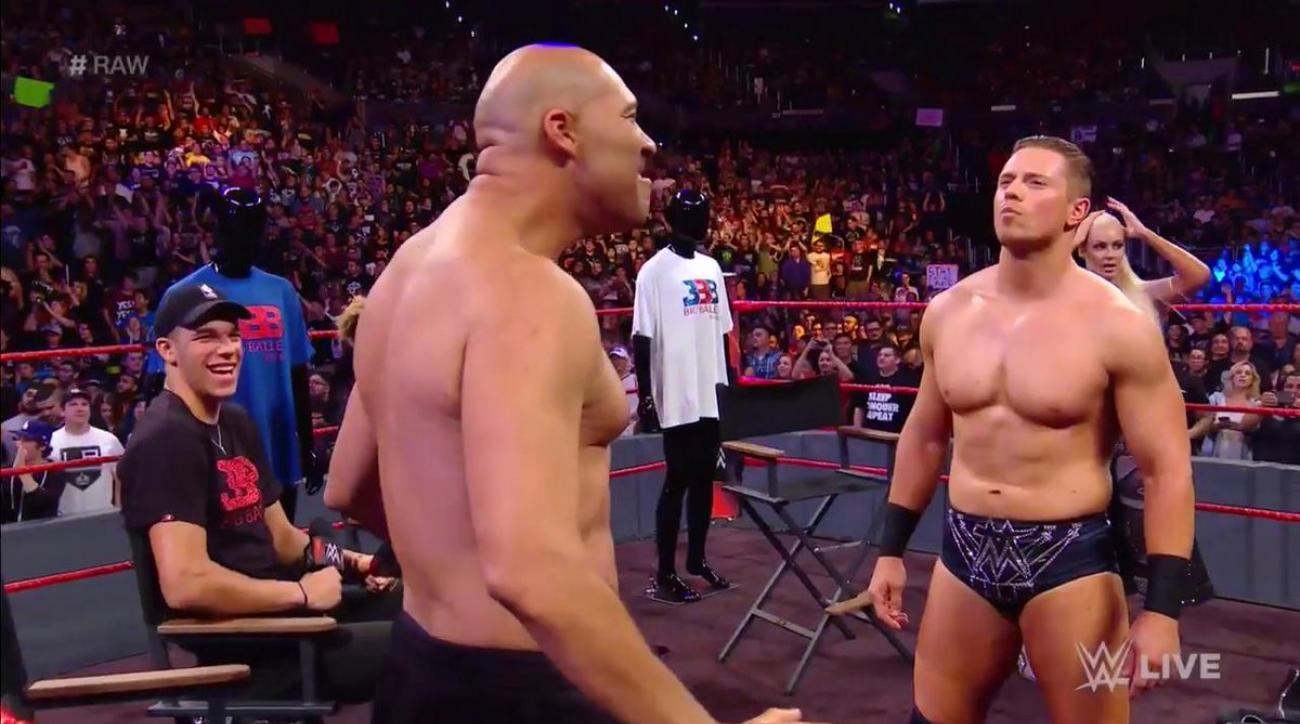 Attention WWE. Stop inviting fake celebrities to your show. I get it, you're looking for mainstream attention. At what cost though? Nobody in your audience paid their hard earned money to see Lavar Ball galavant around shirtless in the ring like a moron. The fans hated it, so did your wrestlers, and when Lavar watches it back tomorrow he will too. End this type of pathetic publicity stunt immediately.
2. Samoa Joe vs. Brock Lesnar couldn't be better than it is right now
Someone tell me how they'd make this story and feud between Samoa Joe and Brock Lesnar any better? I'm willing to bet a very hefty price that you can't do it. This story has been written and executed to perfection since its beginning. Joe looks like he's on a mission to prove he belongs in the main event picture and that passion has led to Brock Lesnar actually being interested in all of this. Lesnar is selling for Joe and helping make him look like a major player. These two have built the ultimate foundation for a legendary match at Great Balls Of Fire.
1. Great Balls Of Fire = PPV event of the year?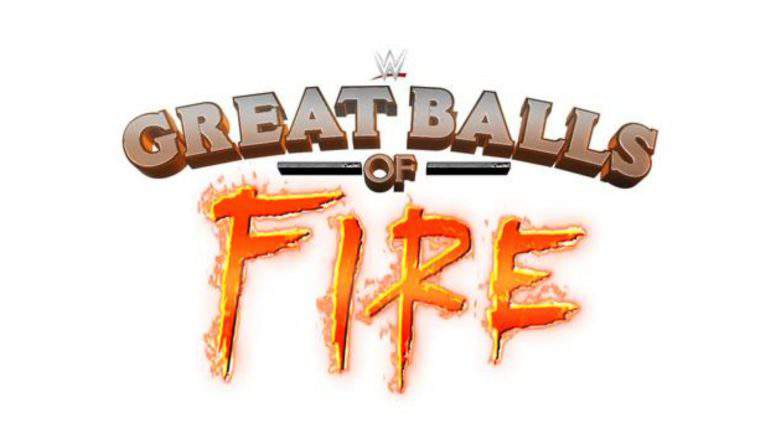 Who would have thought that when the atrociously bad PPV name, Great Balls Of Fire, was announced it would end up looking like one of the best PPV events of the year. Samoa Joe vs. Brock Lesnar, Roman Reigns vs. Braun Strowman in an ambulance match, Seth Rollins vs. Bray Wyatt, and now Sasha Banks vs. Alexa Bliss for the Raw Women's Championship. Plus, we're still waiting on plans for Finn Balor, Dean Ambrose, and The Miz. Booking a tremendous show and naming that very show the worst name possible; Only the WWE can troll its fans in such an epic fashion. Regardless, the WWE Universe is in for the show of the year in two weeks.